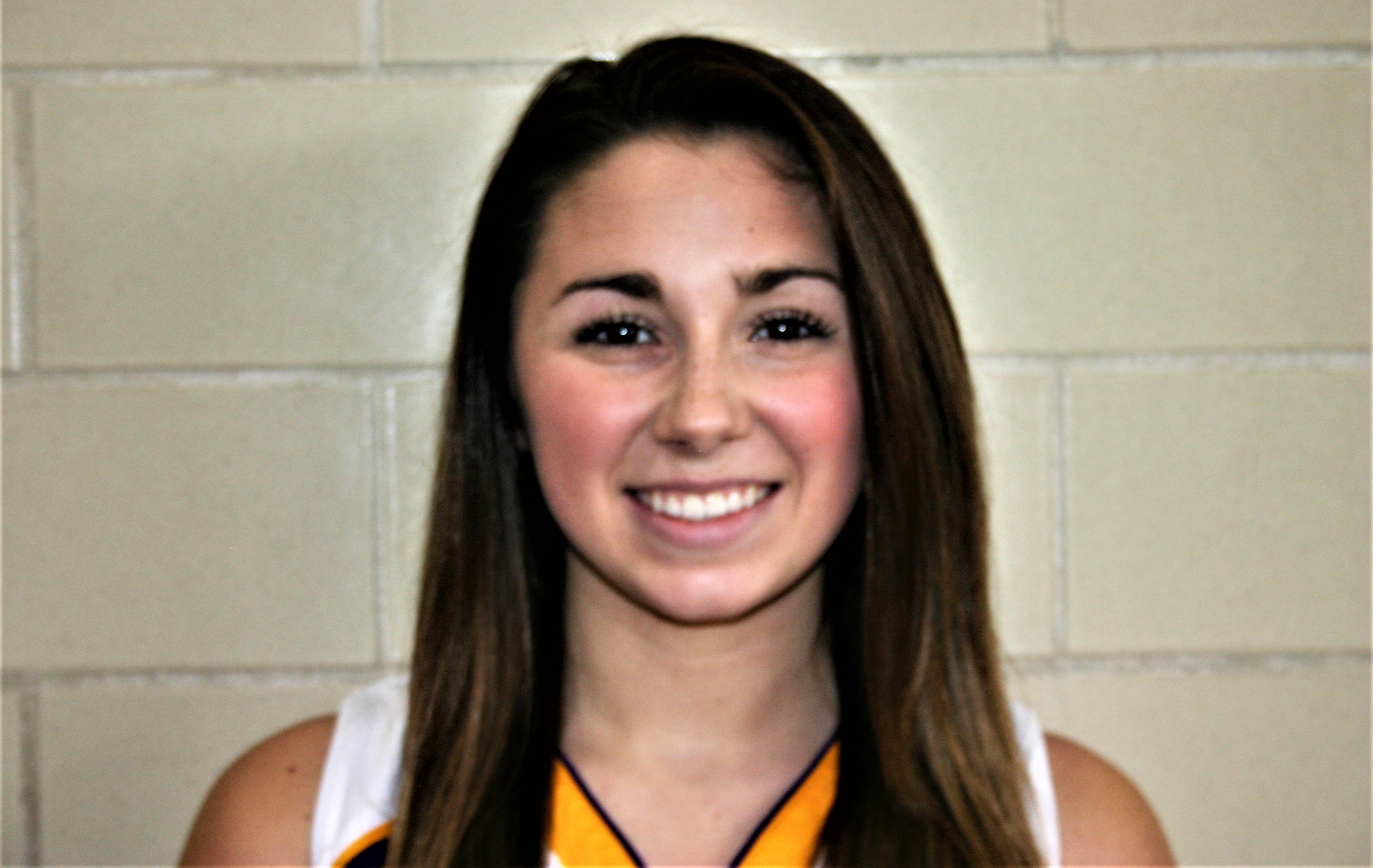 Jan. 6 recaps.
(Photo: Gabby Schmader, North Clarion)
GIRLS
NORTH CLARION 69, UNION 29
RIMERSBURG, Pa. – North Clarion got career highs from Gabby Schmader and Haley Sherman and another strong outing from Tori Obenrader to roll past Union, 69-29, on the road.
Schmader scored 15 points for the She-Wolves with Sherman adding 11 tallies and Obenrader 16 points and 16 rebounds. Abby Gatesman had 15 points for North Clarion as well.
Hannah Atzeni led Union with a game-high 16 points.
BOYS
BROCKWAY 53, MONITEAU 41
BROCKWAY, Pa. – Noah Vokes and Carter Adams combined for 33 points to lift Brockway to a 53-41 win over visiting Moniteau.
Vokes led the Rovers with a game-high 18 points with Adams adding 15.
Gage Neal paced Moniteau with 12 points. Jared Lominski chipped in nine points and Ross Tenney added eight points for the Warriors.
KANE 59, SMETHPORT 43
SMETHPORT, Pa. – Chad Greville knocked down six 3-pointers on his way to a game-high 26 points, as visiting Kane topped Smethport, 59-43.
Tommy Holt chipped in 10 points for the Wolves with Al Rezzelle adding nine points.
Caleb Lutz's 17 points led Smethport with Conner Alfieri adding nine tallies.
NORTH CLARION 77, UNION 56
RIMERSBURG, Pa. – Kyle Mills scored a career-high 20 points to help visiting North Clarion to a 77-56 win over Union.
Nathan Banner added 17 points, seven rebounds, four steals and four assists for the Wolves with Keeven Weaver contributing 12 points, four steals and four assists and Jesse Schmader 10 points.
Lucas Bowser led Union with 17 points and eight rebounds. Hunter Johnston added nine points and five boards and Reice Saylor had seven tallies.