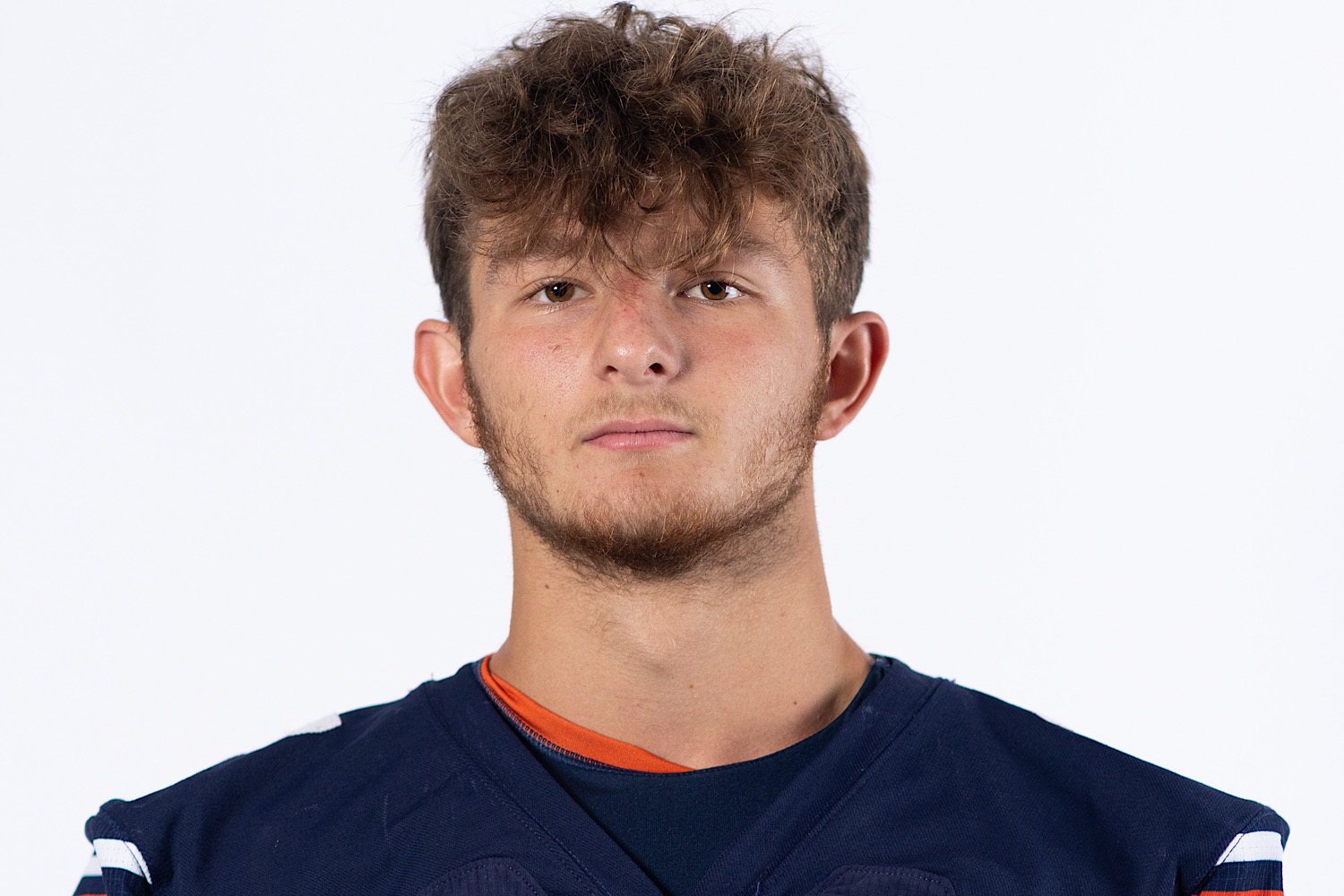 RIMERSBURG, Pa. (EYT/D9) — Leading 14-0 after one quarter, Brady Quinn helped break the game open by scoring three different ways in the second quarter as Central Clarion rolled to a 72-0 victory over Union/A-C Valley on Friday evening.
(Pictured above, Brady Quinn)
In the second quarter, Quinn scored three of the five Wildcat touchdowns.
He rushed for an 11-yard score, returned an interception 22 yards for a score, and he also caught a 10-yard scoring pass.
Dawson Smail caught a 52-yard touchdown pass while Hayden Hindman returned a fumble 19 yards for a score, which gave Central Clarion a 49-0 halftime lead.
"We really controlled the line of scrimmage and when that happens good things happen defensively," said Central Clarion head coach Dave Eggleton. "I thought Union/A-C Valley came out and played hard for much of that first quarter. I felt we just wore them down and in that second quarter we got rolling and ran away with it."
Central Clarion football coverage on Explore and D9Sports.com is brought to you by Redbank Chevrolet and DuBrook.
The Falcon Knights punted twice while Central Clarion punted on their opening drive of the contest.
After the second Union/A-C Valley punt, the Wildcats took over at the Falcon Knights' 30-yard line following a 41-yard punt return by Jase Ferguson. Two plays later, Ferguson tossed the first of his five touchdown passes, this one to Kohen Kemmer from 25 yards out. Thomas Uckert then made the first of eight PAT kicks for a 7-0 lead at the 4:54 mark of the first.
Ferguson then intercepted a Brody Dittman pass to set Central Clarion up at the Falcon Knights 47. Three plays later, Ferguson threw a 36-yard touchdown pass to Mason Burford for a 14-0 lead after one.
Union/A-C Valley then put together their most sustained drive of the game, moving the ball from their own 25 to the Central Clarion 11 before being stopped on downs. The Falcon Knights actually got the ball to the Wildcats' one, but a penalty backed the ball to the 11.
Five plays after taking over possession, Quinn would score on an 11-yard run for a 21-0 lead at 6:28.
Hindman then picked up a fumble on the Falcon Knights first play of their next possession and ran 19 yards for a touchdown at the 6:14 mark for a 28-0 lead.
After another punt, this time Dawson Smail would catch a 52-yard pass from Ferguson on the second play from scrimmage for a 35-0 lead at the 3:53 mark.
Quinn then returned his interception at 2:59 bumping the lead to 42-0.
Quinn finished off the first half scoring with his 10-yard reception for the 49-0 halftime lead.
Ferguson finished the contest 10-of-13 passing for 220 yards with five touchdowns.
Smail caught four passes for 106 yards with two touchdowns. Burford caught three passes for 51 yards with a score. Quinn caught two passes for 39 yards.
Noah Harrison led the Wildcats ground game with 54 yards on four carries.
"We ran the ball enough to keep them honest," said Eggleton. "When you have the weapons we have , I can't handcuff my quarterback in utilizing those weapons."
Central Clarion received the second half kickoff and Smail capped a six-play drive with a 14-yard touchdown reception at the 6:41 mark for a 56-0 lead.
Treyvon Hooks scored on an 11-yard run while Ethan Rex, despite fumbling the snap, raced 43 yards for the final touchdown. Each two-point conversion was successful with an Alex Love run and a Brady McKinley run to set the final score.
Brody Dittman completed 9-of-17 passes for 94 yards with two interceptions for Union/A-C Valley. Owen Bish competed 1-of-3 passes for 18 yards with an interception.
Trey Fleming caught three passes for 80 yards.
Central Clarion held Union/A-C Valley to just 23 yards rushing on 28 attempts.
Logan Skibinski, Max Gallagher, and Layne Curran each rushed for 11 yards.
Central Clarion will travel to Punxsutawney next Friday.
"We prepare each week the same no matter who we play," said Eggleton. "We just want to go out and be the best Central Clarion team that we can be and that's where our focus is week after week. My coaches (Dave) Louder and other coaches put people in the right spots and the kids are executing the way we want them to. We know Punxsutawney is a good football team and we'll prepare our kids and we'll have them ready to go."
Central Clarion football coverage on Explore and D9Sports.com is brought to you by Redbank Chevrolet and DuBrook.