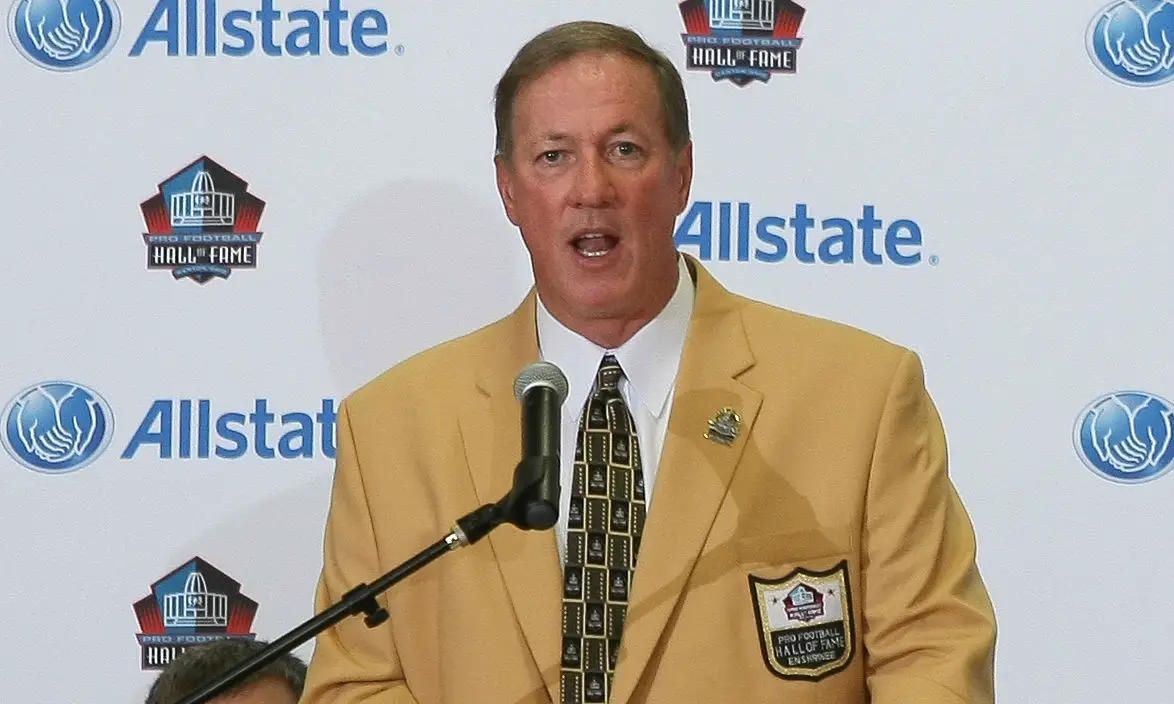 CANTON, OHIO – Gold Jackets Jim Kelly and Anthony Muñoz will host the Pro Football Hall's popular "Day Out with Dad" annual event on Saturday, June 25.
(Cover photo of Jim Kelly at talking at Karns City High School Photo by Mike Schnelle – check out more of Schnelle's work at http://apeximaging.zenfolio.com/)
Kelly, an East Brady native, will be joined by his daughter Erin and alongside Muñoz will be his son Michael.
Pre-registration is encouraged as space may be limited for walk-up entries.
Dads and children should pre-register at ProFootballHOF.com/dads-day. Cost for "Day Out with Dad" is just $35 (the total value is over $100) and includes a father and up to four kids. In addition to the exclusive character camp that is based off the Hall's five core values learned from the Game – commitment, integrity, courage, respect and excellence – a ticket includes lunch vouchers from Chick-fil-A, admission into the Pro Football Hall of Fame and free parking.
The event includes a day of family fun centered around an official Hall of Fame Character Camp that will include football skills and drills. Fathers and their children can spend the day bonding while also getting up close and personal to two great Heroes of the Game.
Kelly, who was enshrined in 2002, exemplified commitment and perseverance during a career in which he led the Buffalo Bills to an unprecedented four straight Super Bowls. Those same traits helped him face his well-documented battle with cancer. Just like his teammates supported him during his playing days, his daughter Erin was at her father's side throughout his long struggle with the disease. Muñoz is regarded as one of the finest tackles to have ever stepped on a football field. The 11-time All-Pro was enshrined into the Pro Football Hall of Fame in 1998 and was presented by Michael. Today, the father and son work together on programming for character camps in which they make a great impact on the lives of young people across the country.
Registration for "Day Out with Dad" begins at 8 am on the day of the event and the activities kick off at 9 am.
The 2016 "Day Out with Dad" is presented by Chick-fil-A and Marcs.