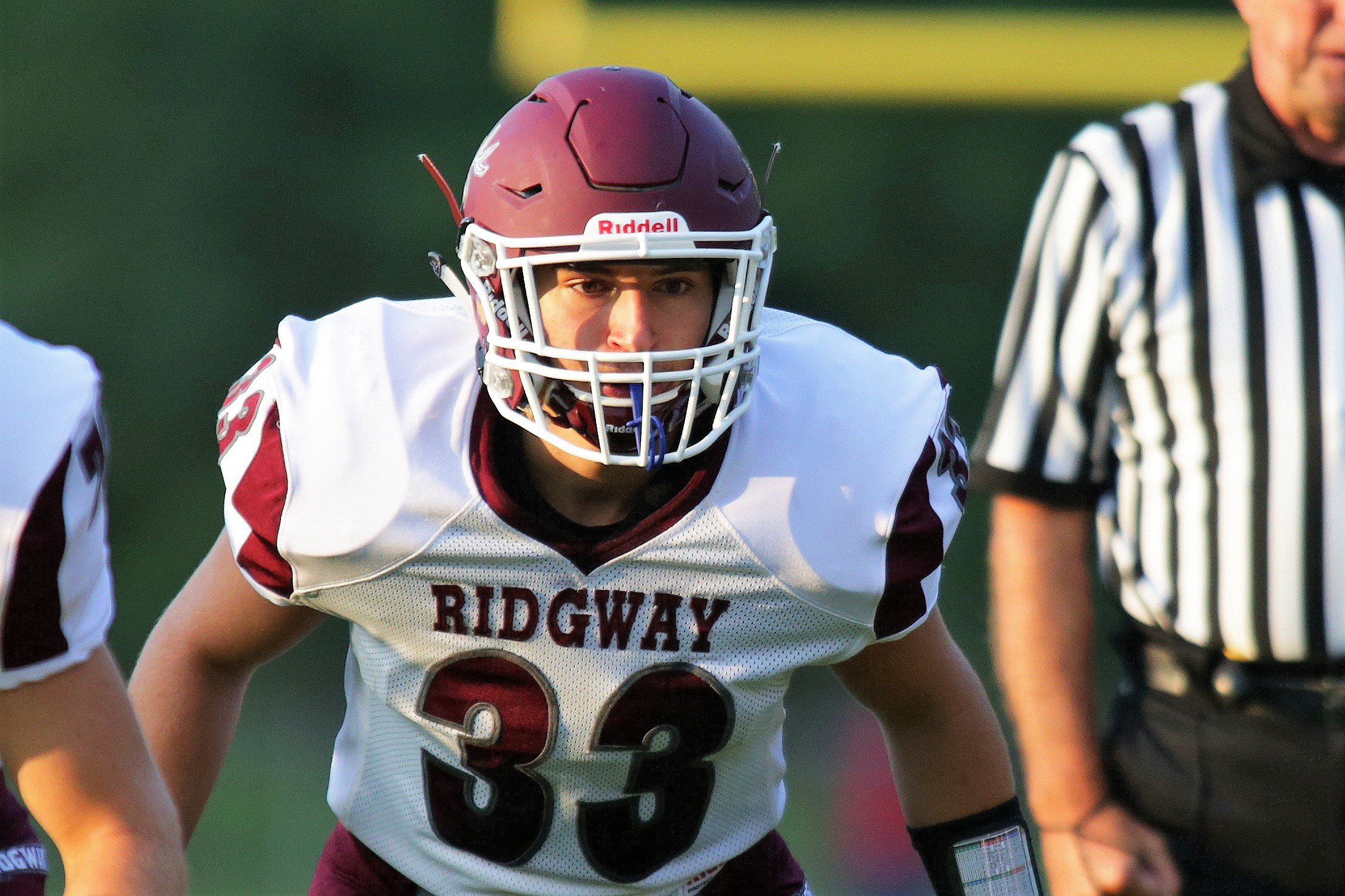 JOHNSONBURG, Pa. – Great news out of the Ridgway/Johnsonburg area as Ridgway linebacker/fullback Joey Elinski, a Johnsonburg senior who plays football as part of the school's co-op with Ridgway, has made a full recovery from a C3-C4 spinal cord contusion and sprains to his spinal ligaments suffered in a Sept. 15 game vs. Sheffield, according to Kathy Elinski.
(Cover Photo by Paul Burdick. Check out more of Burdick's work here)
After spending a week in Altoona, including several days in the ICU at UPMC Altoona Hospital and three days at the HealthSouth Rehab Facility, Joey Elinski was able to lead his team onto the field one week after sustaining his football career-ending injury.
Since then, Joey Elinski has continued to support his teammates as they took home their second consecutive District 9 Class 1A football title Friday night with a 9-7 win over Curwensville. The Elkers will play District 10 Champion Farrell at 7 p.m. Friday at Clarion University's Memorial Stadium.
Kathy Elinski said that while Joey can't play football, he is now focusing on his passion for hunting – both archery and rifle – and is enjoying pheasant hunting with his dog, Fritz, as well as cheering on the Elkers.
"The unwavering support and love Joey received was incredible, a true testament to small-town greatness," Kathy Elinski said. The sportsmanship offered by every opposing team was awe-inspiring. The instant Joey hit the ground, he became every parents' child, every coach's player and every football player's teammate.
"The catchphrase, 'JoeyStrong', truly does describe this 18-years old young man. It is a good strategy to follow. Get Strong. Be Strong. Stay Strong."