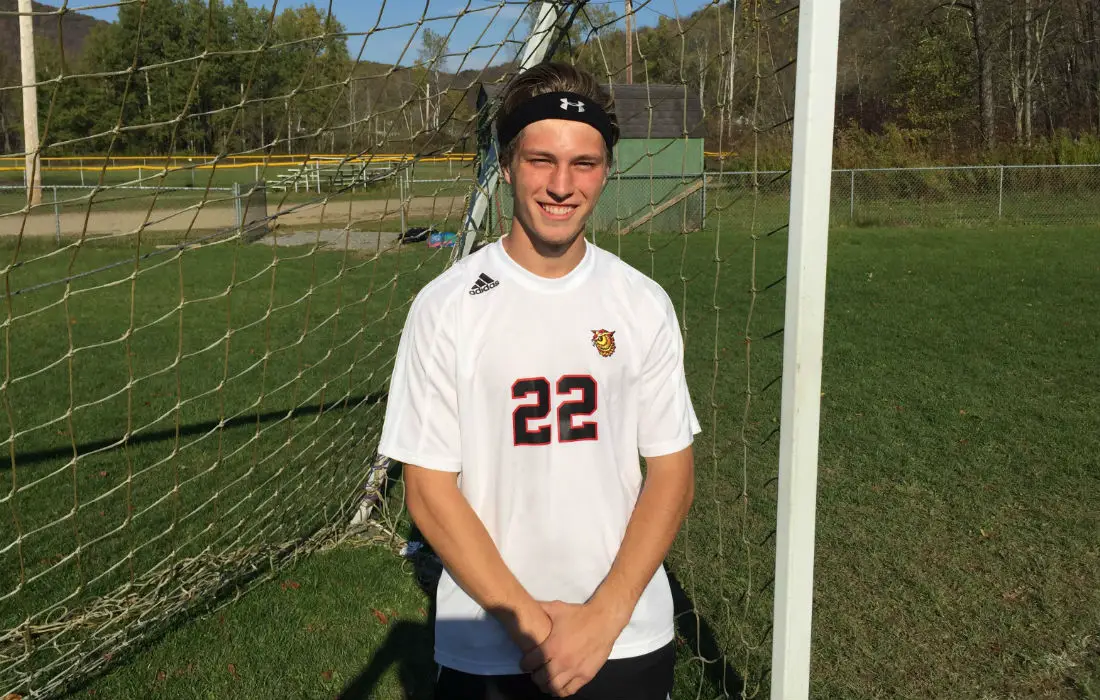 BRADFORD, Pa. – Ben Jordan became the first player in Bradford history to net 100 career goals when he scored twice during the Owls 4-1 win over visiting Port Allegany Saturday morning.
Jordan has 101 career goals now going into the District 9 playoffs. Mitch Forbes and Eric Degolier also scored for Bradford (10-8), while Forbes and Todd Smith had helpers.
Brandon McCaslin scored for Port Allegany (9-9).
Jack Kellam made three saves to get the win in net for Bradford, while Garrett Talkington made five stops and Josh Mealy six for the Gators.
Both teams now prepare for the playoffs. Bradford will be the top seed in the Class AA playoffs and take on St. Marys at 7 p.m. Tuesday at Brockway, while Port Allegany is the sixth seed in the Class A postseason and will play at Elk County Catholic at 7 p.m. Wednesday.