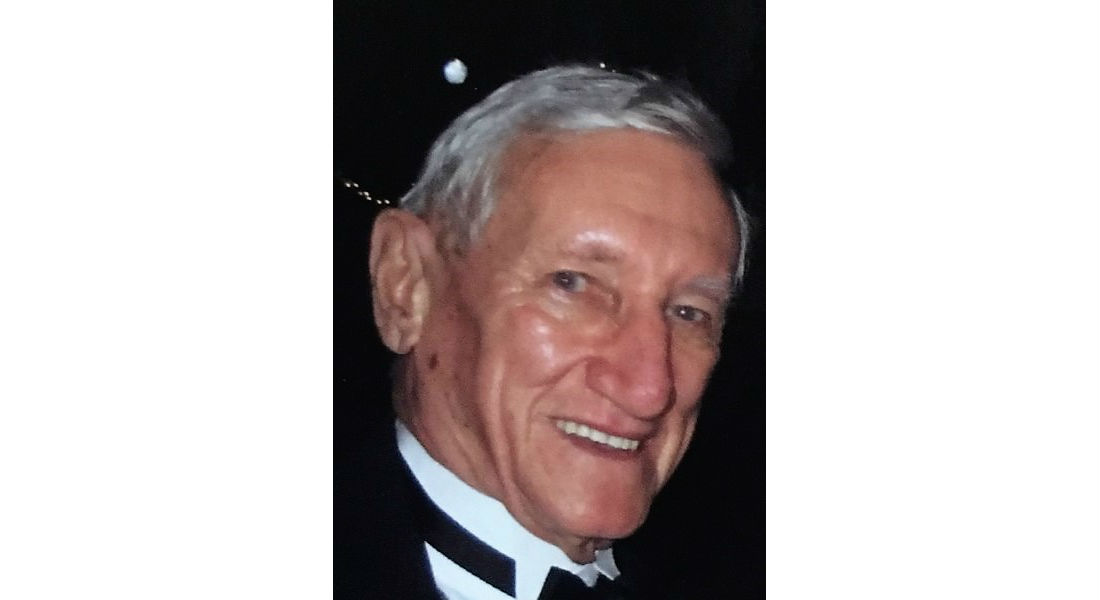 Joseph P. Kelly, 88, Dunedin, Fla., formerly of East Brady died Monday August 21, 2017 at Suncoast Hospice.
Born April 9, 1929, in Pittsburgh, he was the son of Joseph P. and Sophia B. (Swiderski) Kelly.
On May 9, 1950, Joe married the former Alice B. McGinn. She preceded him in death on April 22, 1996.
A WWII U.S. Navy Veteran, he was a recipient of the WWII Victory Medal and the American Area Campaign Medal. He was a member of the American Legion Post #488 in Bradys Bend.
Joe retired as a machinist from Daman Industries in Bradys Bend.
Joe was a former member of St. Eusebius Roman Catholic Church in East Brady where he served on the Parish Council. He was the co-founder of the East Brady Quarterback Club and was also a member of the United Steelworkers of America Local 7378.
"Words cannot possibly describe how much we loved our father and how deeply heartbroken our entire family is. He was an awesome example and taught all of us how to live life, represent the Kelly family and how to treat others respectfully. We are the men we are today because of the love that both Mom and Dad showed us and taught us how to love people. They are symbols of where "Kelly Tough" came from; their strength and courage guides us though this journey of life. They made sure that we understood how important family is; that bond can never be broken. More importantly, both Mom and Dad instilled in us their faith in Jesus Christ and for that we are eternally grateful. Someday, we will join Mom, Dad, Hunter and our loved ones in Heaven. Just remember what they believed, "Families are Built on Love and Faith." A special thanks to Carol Cousins for the all the love and support she gave dad over the years; along with all those that loved and cared for him."
He is survived by 6 sons: Patrick J. and wife Trish of Richmond VA, Edward P. and wife Nanci of Houston TX, Raymond J. and wife Pamela of Richmond VA, James E. (Jim) and wife Jill of Orchard Park, NY, Daniel J. and wife Kathleen of Amherst NY, and Kevin P. and wife Charlene of Wheatfield, NY
14 grandchildren; Sean, Brian, Matt, Christian, Allison, Erin, Camryn, Chad, Casey, Zac, Connor, Dylan, Mitchell and Faith
5 Great-Grandchildren; Aubrey, Ryland, Christopher, Savanah and McKenzy
Joe was preceded in death by his parents, his wife Alice, and one grandson Hunter.
Friends and Family of Joseph P. Kelly will be received from 6-8 p.m. Saturday, Aug. 26 and 2-4 p.m. and 6-8 p.m. Sunday, Aug. 27. at Buechele Funeral Home and Cremation Services Inc. 707 Kellys Way, East Brady, PA 16028
A Parish Prayer Service will be held in the Funeral Home Sunday at 3 p.m.PM.
A Mass of Christian Burial will be celebrated at 11 a.m. Monday, Aug. 28, 2017, at St. Eusebius Roman Catholic Church with Rev. William Kuba and Rev. Philip Oriole concelebrating.
Military Honors and Burial will follow in St. Eusebius Cemetery.
In lieu of flowers, the Kelly family suggests memorial contributions be made to Hunter's Hope Foundation, 6368 West Quaker St. Orchard Park, N.Y. 14127 in memory of Joe.
To view or express condolences, please visit www.BuecheleFuneralHome.com.