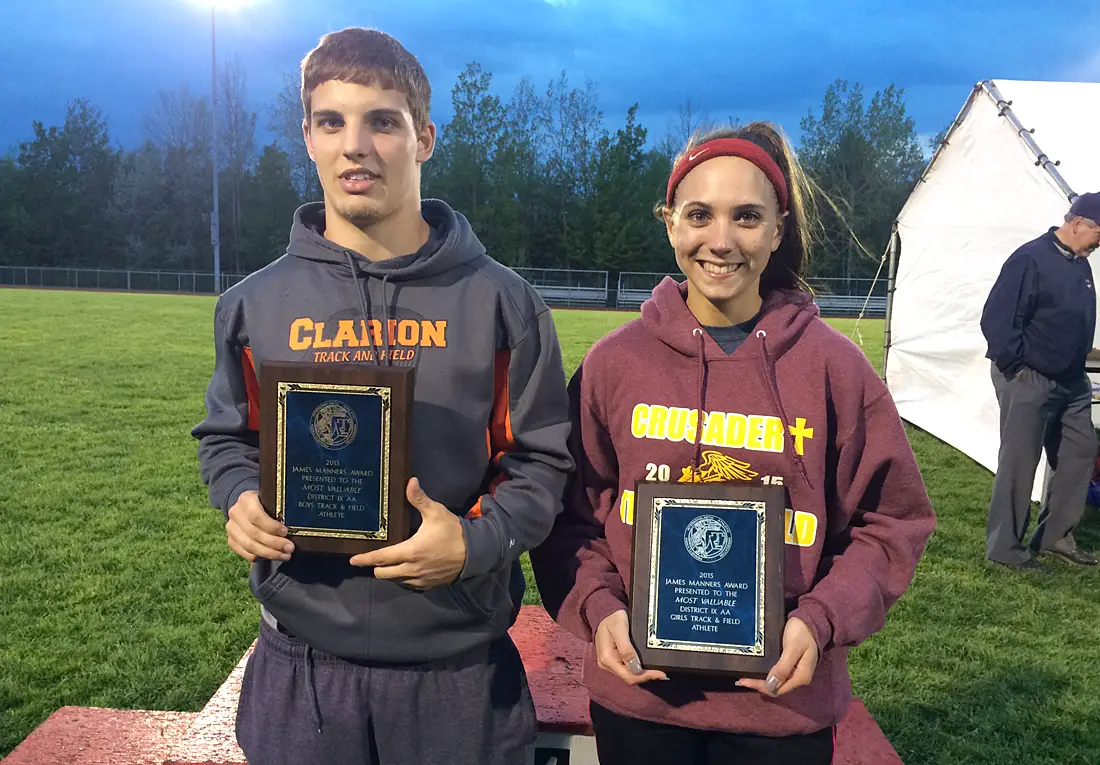 KANE — The Kane boys and Elk County Catholic girls ran away with team titles at the District 9 Class AA Track and Field Championships at Kane High School Friday.
The Wolves scored 91 points, 18 ahead of Karns City, as they captured their fourth straight championship and fifth in seven years. The Lady Crusaders blasted their way to 120 points, well ahead of runner-up Moniteau's 54 points. It was ECC's second straight team title and 12th in the last 15 years.
Clarion's Ian Corbett and Elk County Catholic's Nicole Florio earned the James Manners Award for their MVP performances. Corbett won his third straight long jump title, shared the 100-meter dash title with Karns City's Logan Moroney and placed third in the 200 dash.
Florio won her fourth straight high jump title, second straight 400 dash crown, placed fifth in the 200 dash and ran a leg on the winning 4×400 relay.
Check out results Results.
Note: Boys High Jump results are incorrect in top three positions. Correct order: 1. Tyler Dunn (Karns City), 2. Adam Higby (Sheffield), 3. Korbin Hornberger (Redbank Valley).