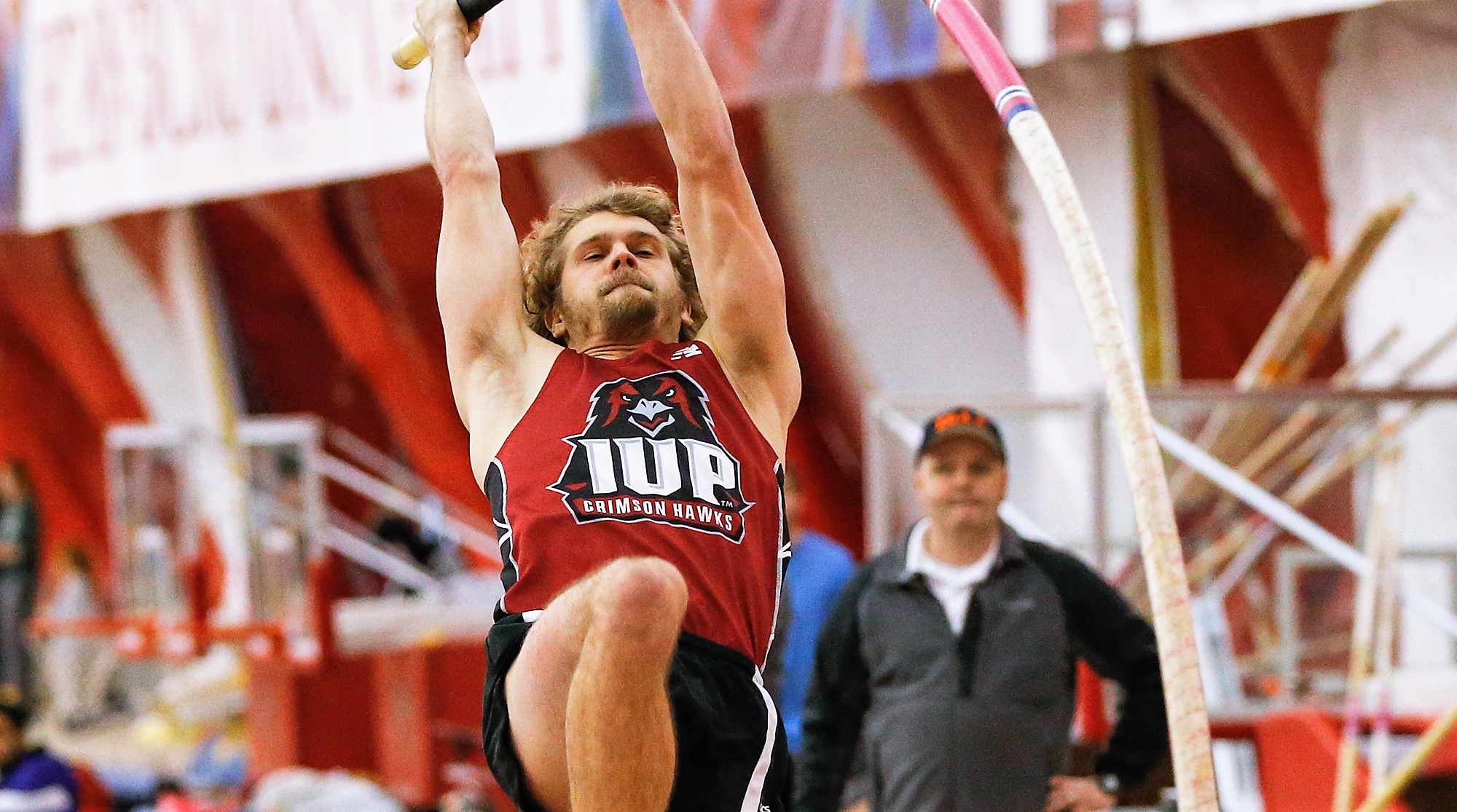 MANSFIELD, Pa. – Kane graduate DJ Horton of IUP won the PSAC men's pole vault for the third time in his four-year career Saturday.
(Photo of DJ Horton of IUP, a Kane graduate, who won the PSAC men's pole vault title for the third time in his four-year career. Photo courtesy of IUP Athletics)
Horton cleared a height of 4.82 meters to claim the title before coming up just short of clearing what would have been a personal best and IUP record 5.22 meters on his final attempts. Horton wraps up his conference career as one of the most successful pole vaulters in IUP history, having claimed numerous indoor and outdoor conference titles, earned multiple NCAA spots, and set several indoor and outdoor school records.
In addition to Horton's winning vault, additional District 9 athletes had strong meets.
On the women's side, Brookville grad Elaina Powell of Slippery Rock was third in the javelin (45.12 meters) while DuBois grad Ashley McCluskey of Clarion was fifth in the javelin (40.54 meters).
On the men's side, Otto-Eldred grad Dylan Close of Slippery Rock was fourth in the javelin (60.47 meters) while Cameron County grad Trae Smith of Edinboro was sixth in the javelin (58.67 meters) and Kane graduate Austin Labesky of Slippery Rock was eighth in the javelin (58.26 meters).
John Eakin, a Bradford graduate, throwing for Slippery Rock was fifth in the shot put (15.5 meters).