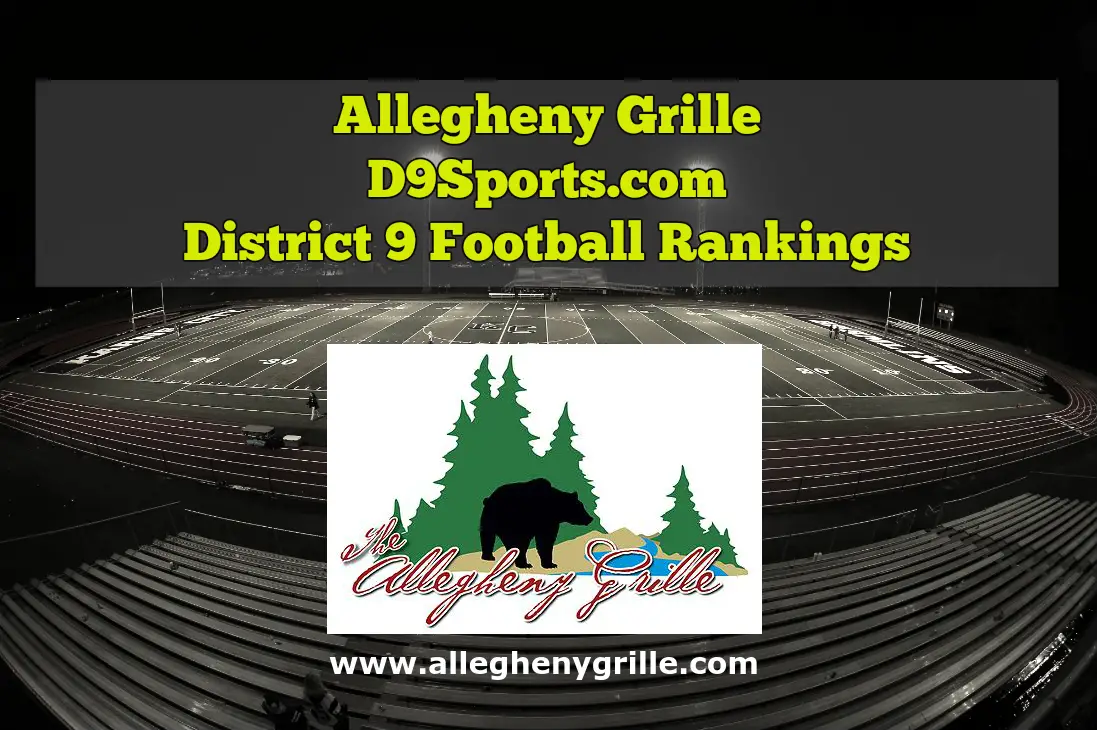 SHIPPENVILLE, Pa. – Tradition rules the day in the inaugural Allegheny Grille of Foxburg D9Sports.com Preseason Rankings (Aug. 23) of the 2017 season.
In his sixth year as the head coach at Kane, Todd Silfies has built the Wolves into a perennial District 9 powerhouse with Kane making five straight D9 title games (three in 2A and two in 1A) and winning titles in each of the past three seasons (two in 1A and last year in 2A). The Wolves are loaded again this season with seven starters back on both sides of the football including three offensive linemen. That is a big reason they are ranked No. 1 to start the season.  
Clearfield comes in at No. 2 followed by Clarion, Ridgway and Karns City rounding out the Top Five.
There is one Top 10 matchup in Week Zero, as No. 6 DuBois travels to No. 2 Clearfield.  
The Allegheny Grille is a restaurant situated alongside the Allegheny River in Foxburg with breathtaking views, stellar service and fine cuisine. It's open daily at 11 a.m. and on Sunday's features the "Best Brunch in Town" from 11 a.m. to 4 p.m. Not only that, come on Monday's for Burger Night, Tuesdays are all about Taco, Thursday's are Wing Night featuring their soon-to-be-famous Pun sauce (and 10 other great choices) and Friday's is Fish Night. Also, don't forget about their 10 under 10 menu Monday through Thursday. The Allegheny Grille is the perfect spot for your luncheons, dinner, meetings, wedding or anything your heart desires. For more information or to make a reservation, call the Allegheny Grille at 724-659-5701 or visit it on the web at www.alleghenygrille.com or follow them on Twitter at @GrilleAllegheny.
| | | | |
| --- | --- | --- | --- |
| RANK | TEAM | RECORD | LAST WK |
| 1 | Kane | 0-0 | – |
| 2 | Clearfield | 0-0 | – |
| 3 | Clarion | 0-0 | – |
| 4 | Ridgway | 0-0 | – |
| 5 | Karns City | 0-0 | – |
| 6 | DuBois | 0-0 | – |
| 7 | Brockway | 0-0 | – |
| 8 | Clarion-Limestone | 0-0 | – |
| 9 | Curwensville | 0-0 | – |
| 10 | Bradford | 0-0 | – |