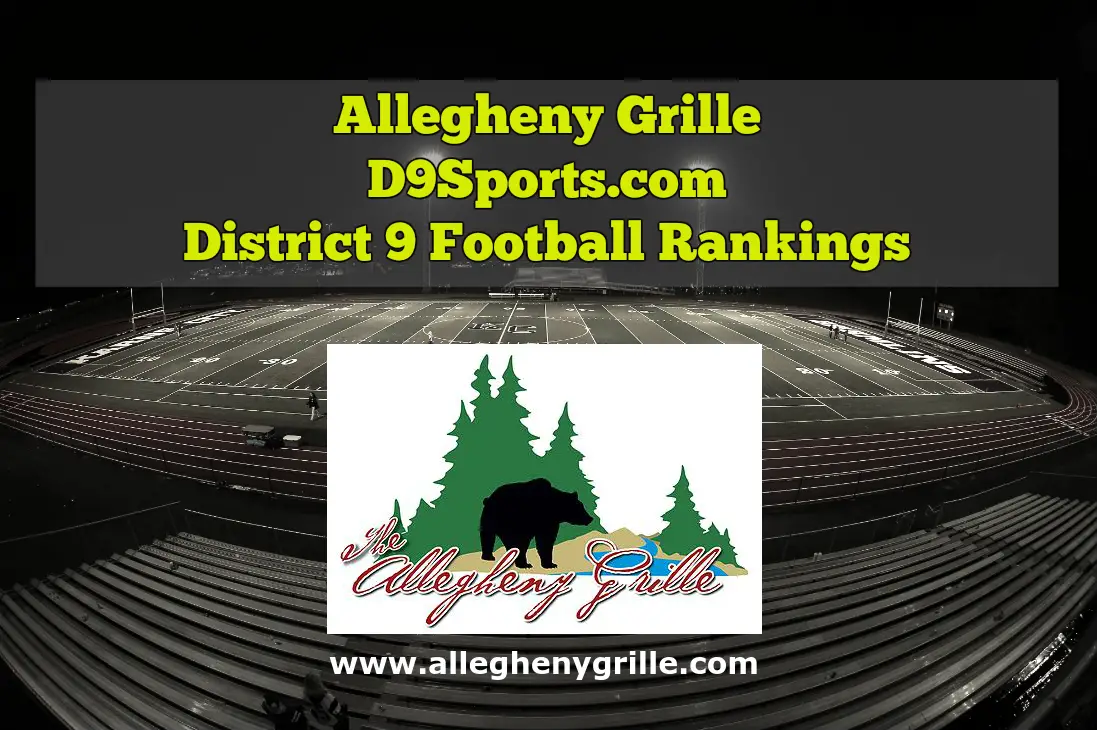 SHIPPENVILLE, Pa. – With both Kane and Karns City winning in convincing fashion in the opening round of the PIAA playoffs last week, there is no change at the top of Nov. 22 Allegheny Grille of Foxburg D9sports.com District 9 Football Rankings.
The Wolves (13-0), a winner over Chestnut Ridge, and the Gremlins (10-2), a winner over Hickory, remain tied for the top spot in the rankings.
The only other team still in action this week, Ridgway (10-2) remains at No. 6. The Elkers beat Elk County Catholic (8-4) handily in the D9 1A title game dropping the Crusaders down a spot to No. 8 with DuBois (6-5), whose season is over regaining the No. 7 spot.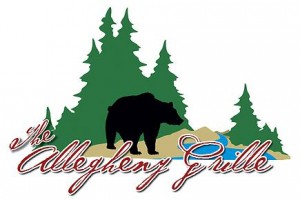 Other than that, with no other teams playing, the remainder of the rankings remained the same with Clearfield (10-2) at No. 3 followed by Clarion (9-2) at No. 4 and Brockway (8-2) at No. 5. Clarion-Limestone (8-3) is No. 9 and Curwensville (6-5) is No. 10.
This week Ridgway takes on Farrell in the PIAA Class 1A quarterfinals, Kane battles Wilmington in the PIAA Class 2A quarterfinals and Karns City squares off against Central-Martinsburg in the PIAA Class 3A quarterfinals.
The Allegheny Grille is a restaurant situated alongside the Allegheny River in Foxburg with breathtaking views, stellar service and fine cuisine. It's open daily at 11 a.m. and on Sunday's features the "Best Brunch in Town" from 11 a.m. to 4 p.m. It's the perfect spot for your luncheons, dinner, meetings, wedding or anything your heart desires. For more information or to make a reservation, call the Allegheny Grille at 724-659-5701 or visit it on the web at www.alleghenygrille.com.
| | | | |
| --- | --- | --- | --- |
| RANK | TEAM | RECORD | LAST WK |
| 1(t) | Kane | 13-0 | 1(t) |
| 1(t) | Karns City | 10-2 | 1(t) |
| 3 | Clearfield | 10-2 | 3 |
| 4 | Clarion | 9-2 | 4 |
| 5 | Brockway | 8-2 | 5 |
| 6 | Ridgway | 10-2 | 6 |
| 7 | DuBois | 6-5 | 8 |
| 8 | Elk County Catholic | 8-4 | 7 |
| 9 | Clarion-Limestone | 8-3 | 9 |
| 10 | Curwensville | 6-5 | 10 |