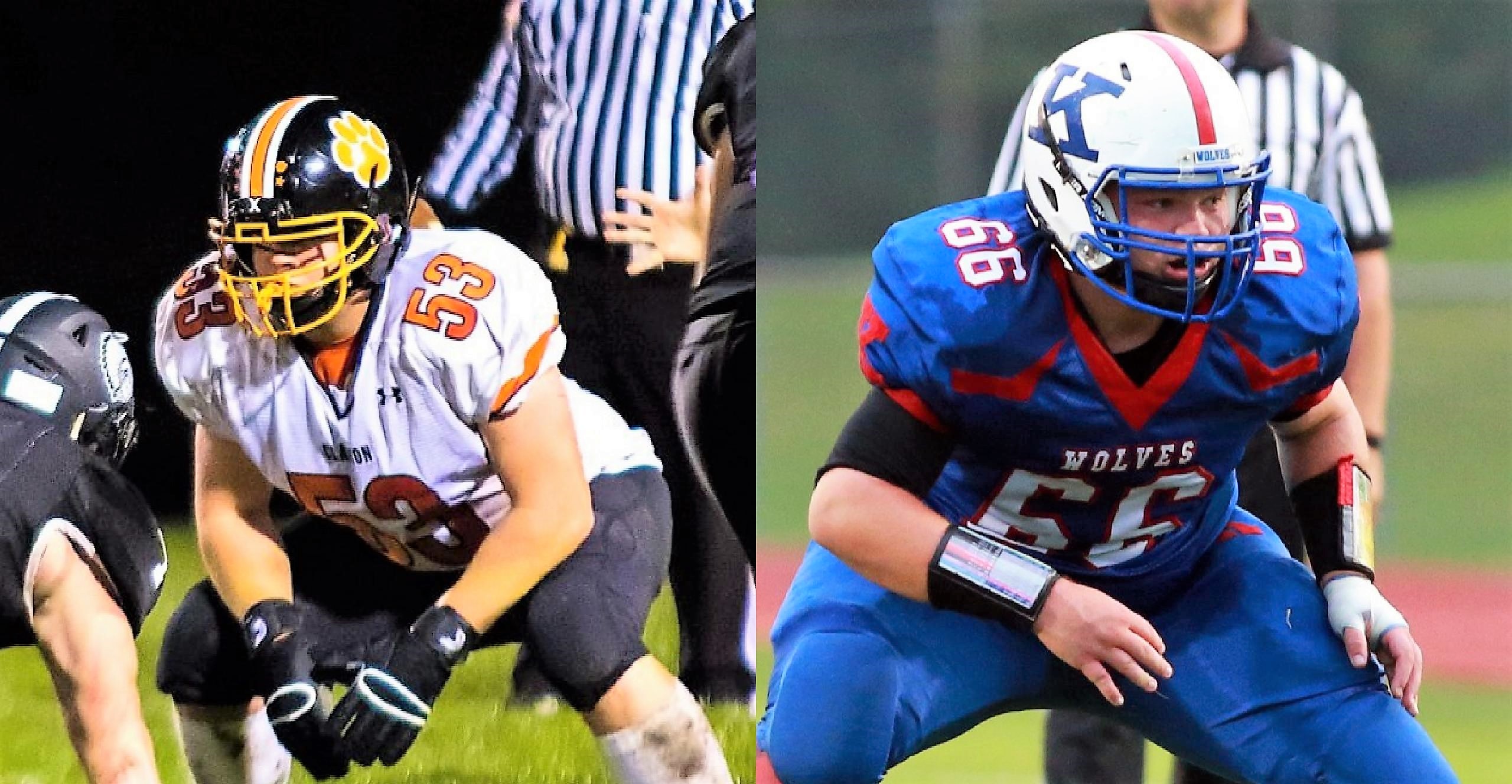 BROCKWAY, Pa. – It's only fitting that for the 30th anniversary of the District 9 Class 1A and Class 2A Championship Games, that two teams that have seen more than their fair share of title-game appearances meet for the 2A title at 7 p.m. at Brockway's Varischetti Field.
Kane (11-0), the defending 2A champion, and Clarion (10-0) meet for the second straight year in the title game with the Wolves coming out on top, 21-14, in last year's game also in Brockway. It is the third time in four years these teams have met in the postseason with Kane topping Clarion, 18-8, in the 1A semifinals in 2014.
For the Wolves, this marks the sixth straight year they are playing in a D9 title game (2012-13, 2016-17 in 2A; 2014-15 in 1A) and they have won three straight titles (two in 1A in '14 and '15 and one in 2A in '16). Overall, Kane is making its ninth appearance in a title game also winning the 2009 1A title and losing to Clarion-Limestone in the 2002 1A title game, which was the first time the Wolves made it to a championship game.
Clarion is looking for its first title since winning it all in 1A in 2013 and this is Clarion's seventh title-game appearance in the last 10 years (5 in 1A and 2 in 2A), with the Bobcats winning it all in Class 1A in 2013 and 2009. Overall, this is Clarion's 13th appearance in a D9 championship game with the Bobcats owning three titles (1997, 2009, 2013) all under head coach Larry Wiser, who enters the game with 215 career wins (215-93-1).
Todd Silfies has had a pretty good run as the head coach at Kane, to say the least, guiding the Wolves to the title game in each of his six seasons while putting together a career mark of 63-11.
To get to this game, both teams held serve in home semifinal games last week with Clarion, the second seed, rolling third-seeded Brookville, 55-12, and top-seeded Kane topping rival and fourth-seeded Brockway, 28-14. Both those wins were the second of the year for the respective teams over their opponents.
Looking at the teams, offensively, Kane is loaded at the skill positions with experienced players who have played key roles in at least one if not multiple title runs for the Wolves.
Quarterback Reed Williams, a left-handed senior, is in his second year as the starting quarterback and is 121 of 224 passing for 1,929 yards and 23 touchdowns while tossing seven interceptions. He has also run for four scores.
Williams, who has thrown for 4,530 yards with 58 touchdowns and 17 interceptions in his career, has plenty of weapons to throw to led by senior wide receiver Ray Maze, who has a team-best 36 catches for 790 yards and 10 touchdowns. In his career, Maze has 89 catches for 1,859 yards with 23 touchdowns. Sophomore Jake Alcorn is adding 27 grabs for 417 yards and four scores, while senior JT Stewart has 30 catches for 418 yards and six touchdowns.
Erik DeLong, a senior, has been the workhorse out of the backfield for the Wolves and has carried the ball 191 times for 1,704 yards and 23 touchdowns. DeLong has rushed for 4,406 yards and 51 touchdowns.
Joining DeLong is Ange Costanzo, another senior, who has 680 yards and 11 touchdowns, while Alcorn has added 352 yards and four scores.
The Kane defense is led by junior Aiden Hulings (77 tackles going into the playoffs with four sacks), DeLong (72 stops through 10 games with two sacks) and Costanzo (63 tackles in 10 games with two interceptions).
Clarion is also a very experienced team that likes to keep the ball on the ground.
The Bobcats running game, which averages nearly 350 yards per game (347.4) is led by senior Colton Rapp and junior Logan Minich.
Rapp, who missed three games and all but a handful of snaps in a fourth, returned two weeks ago vs. St. Marys and has picked up right where he left off. On the season, he has rushed for a team-leading 843 yards and 10 touchdowns on 86 carries and now has 3,783 career yards rushing with 42 touchdowns while scoring 46 career touchdowns on offense.
Minich, a North Clarion student who plays as part of the co-op with Clarion, came in when Rapp was out and Clarion never missed a beat. The taller, more straight ahead running style compliments Rapps shifty style, and Minich has run for 800 yards and a team-best 11 touchdowns on 112 carries.
Senior quarterback Spencer Miller is a dual-threat who is 48 of 86 passing for 692 yards, seven touchdowns and four interceptions while adding 438 yards rushing and nine scores, while and Keeven Weaver Brendan Zerfoss add a speed element to the offense with Weaver rushing for 309 yards and six touchdowns on 21 carries while adding a team-high 14 catches for 131 yards and Zerfoss chipping in 367 yards rushing and six scores on 23 totes. Camden Boggess, a transfer from Keystone, also scored four times and rushed for 226 yards out of his fullback position.
Defensively, Zak Bauer and his 101 tackles with 37 tackles for a loss and eight sacks to go with two interceptions and two fumbles caused leads the way.
Colt Stimmell has 80 tackles and nine sacks, while Miller adds 78 tackles and three interceptions.
The winner moves into the PIAA Playoffs to take on the District 5-8 champion Chestnut Ridge or Berlin Brothersvalley next week.