Around the League: Feb 9, 2021. Powered by Eric Shick Insurance.
Missing your team? Email scores and stats to sports@d9sports.com.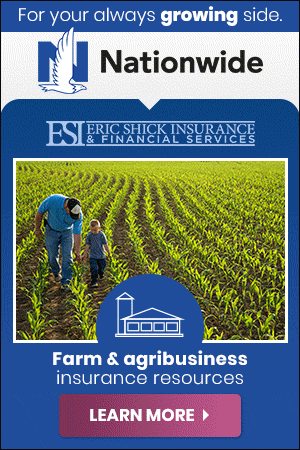 Boys Results
Karns City 73, Redbank Valley 45
Chase Beighley scored 30 points to run the show in Karns City's 73-45 win over Redbank Valley. Beighley scored 23 of his 30 in the first half, providing the Gremlins with a 36-19 lead at the half that stood for the remainder of the contest. Luke Cramer also added 16 points for Karns City. The Gremlins' defense was stifling all night, including holding the Bulldogs to two first-quarter points.
Bryson Bain led Redbank Valley with 19 points. The win boosts Karns City to 11-1, while Redbank Valley falls to 7-3 overall.
Keystone 54, Brockway 23
A dominant defensive display from the Panthers put them in control early in a 54-23 win over Brockway. Keystone used their organized and athletic defense to only allow two points in each of the first two quarters, taking a 27-4 lead into the half. Keystone rotated much of their lineup in the second half, but star player Colin Say was still the top scorer, tallying 16 points. Bret Wingard added 12 for the Panthers.
The Panthers' win brings them to 7-2 on the season, while Brockway is now 1-7.
Union 67, Forest Area 28
The Knights' explosive 34 point first quarter provided more than enough juice to power past Forest Area, 67-28. Karter Vogle and Caden Rainey each led Union with 18 points apiece, including 29 combined points in the first quarter. The Knights took their foot off the gas pedal for the remainder of the contest, coasting to victory.
Jacob Eddy had a solid game for Forest Area, scoring 13 points. Union improves to 5-6 after the victory. Forest Area drops to 0-4.
A-C Valley 71, North Clarion 44
Levi Orton scored 30 points for the Falcons in A-C Valley's comfortable 71-44 win over North Clarion. Orton added nine rebounds and eight steals to his stat line, marking another dominant night for one of D9's premier players. Tanner Merwin also had a strong game, scoring 13 points while securing nine rebounds and adding four assists. Eli Penny was a nuisance on defense for A-C Valley, snagging six steals.
Solid defense was the name of the game for the Falcons, as they held North Clarion to under 10 points in three of the four quarters. Collin Schmader had an excellent game for the Wolves, scoring 24 points. A-C Valley improves to 6-2 with the victory, while North Clarion falls to 2-9.
C-L 65, Venango Catholic 25
Hayden Callen and Ryan Hummell combined for 36 points in helping Clarion-Limestone roll to a 65-25 victory over Venango Catholic on Tuesday evening at the Lions' Den in Strattanville.
Callen collected 21 points with 12 rebounds, while Hummell added 15 points with three steals and four boards. Jordan Hesdon collected nine points with nine rebounds and seven assists. Tommy Smith chipped in with six points and 12 boards.
Read the full recap from Steve Smail here.