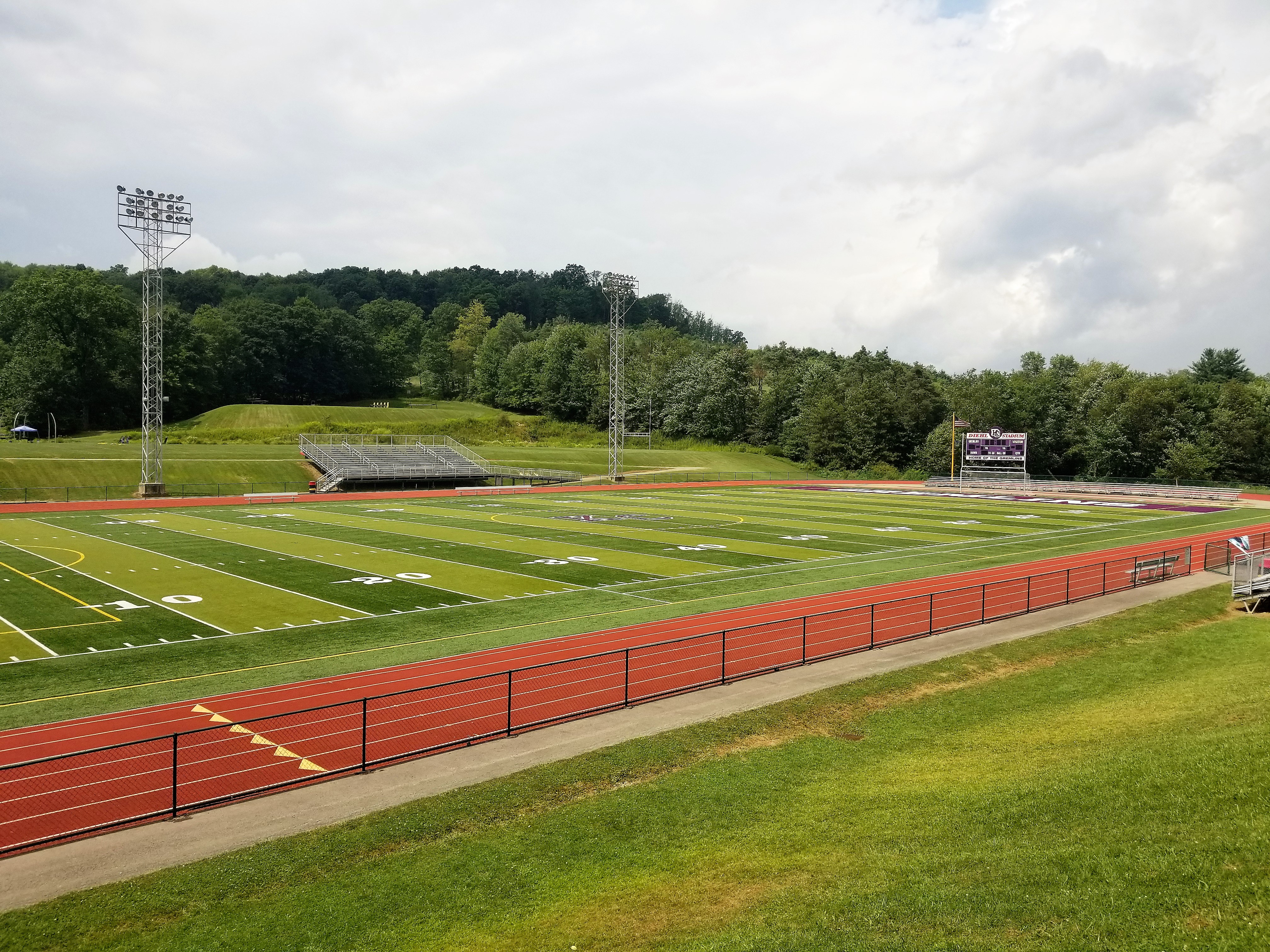 BROOKVILLE, Pa. – Karns City has stepped to the forefront and will host the District 9 Class 1A and Class 2A championship games Monday.
After being turned down by numerous schools across both District 9 and other parts of the state, District 9 football chairman Bob Tonkin was able to confirm Karns City as the host site of the championship games.
The Class 1A title game between Coudersport and Smethport will take place at 4 p.m. Monday, Nov. 19, and will be followed at 7:30 p.m. by the Class 2A game between Ridgway and Brockway.
"A great deal of appreciation goes out on my behalf to Karns City for stepping in and being willing to get its field ready to play," Tonkin said. "I also appreciate the cooperation of the schools playing in the game. They understood the problems in finding sites and have been very accommodating. I also want to thank the players, coaches and fans of these schools. This has been a frustrating day for all of us."
Both games were originally scheduled for Friday night, Nov. 16, with the Class 1A game between Coudersport and Smethport slated for Bradford's Parkway Field and the Class 2A game between Ridgway and Brockway set for DuBois' Mansell Stadium.
The Class 1A game was then moved to Saturday, Nov. 17, on Thursday, Nov. 15, because Bradford believed it couldn't safely clear its turf field without ruining the new turf.
Then, on Friday, DuBois informed District 9 of the same issue because of the ice below the snow.
In addition, Clarion University told the District it couldn't make Memorial Stadium playable because of the same issue. That caused Friday's PIAA Class 4A first-round game between Clearfield and Erie Cathedral Prep to be moved to 7 p.m. Saturday at Slippery Rock University.
District 9 football chairman Bob Tonkin spent nearly 12 hours Friday trying to find a location for the games.
He was informed that Brockway's Varischetti Field is unplayable and that Clearfield didn't have the ability to clear the snow and ice from its field.
Karns City was unavailable to host games Friday or Saturday but the school said it could get the field ready for Monday.
Tonkin also contacted locations with turf fields outside of District 9, including Warren, but was informed those facilities also were not available.
According to Tonkin, he also contacted a couple of schools with grass fields but was told those fields weren't playable as well.
KARNS CITY LOOKING FOR HELP TO CLEAN FIELD SATURDAY
On Friday, Karns City football's Facebook page sent out a message asking for help to clear the field at 2 p.m. Saturday.