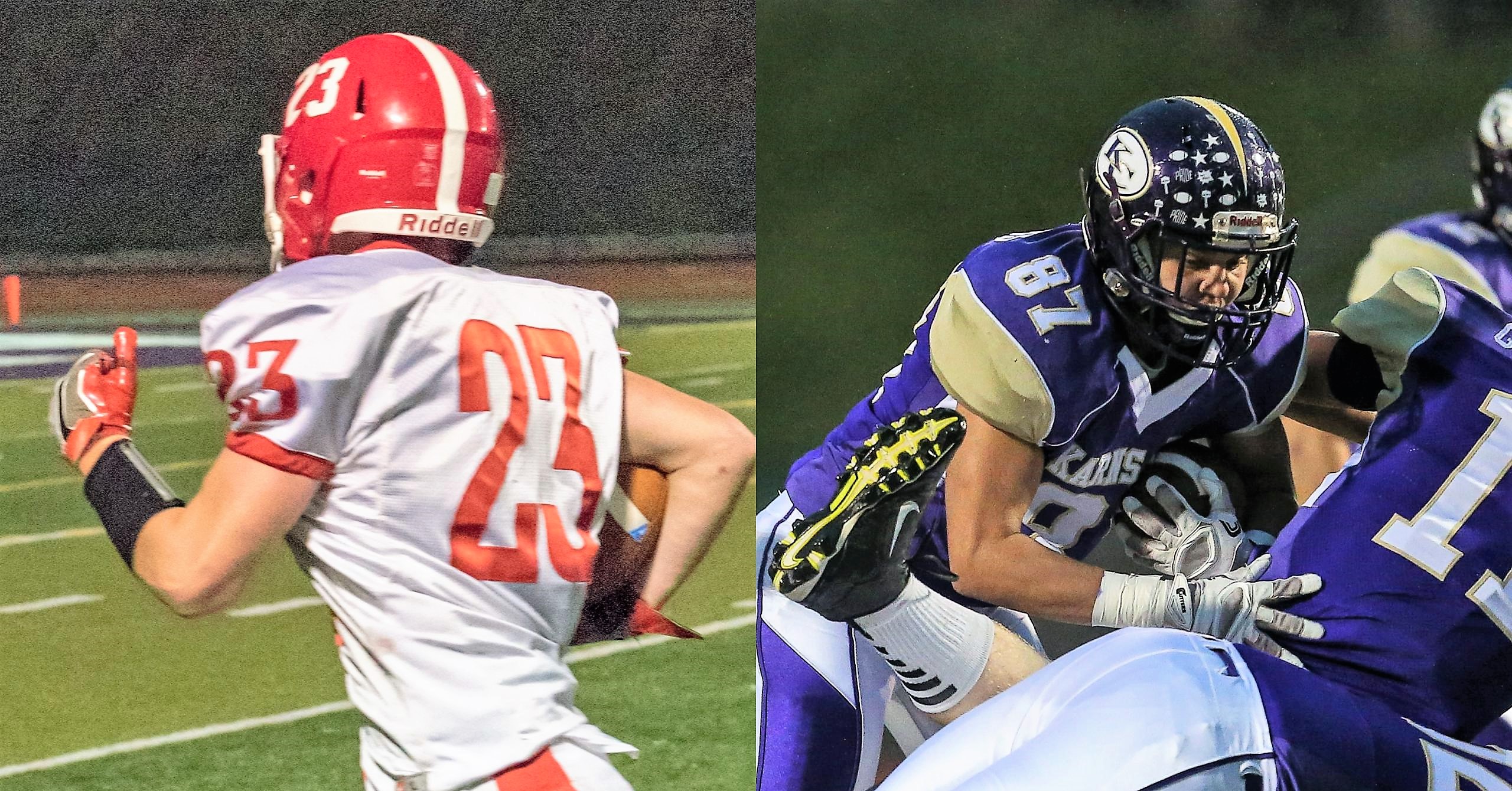 CLARION, Pa. – If experience alone were the deciding factor in the District 8-9 Class 3A championship game between Karns City and Punxsutawney, the defending champion Gremlins would be the no-brainer pick.
Afterall, Karns City has won five District 9 titles in a row (four in 2A and last year in 3A) and has been to six consecutive title games (five in 2A and one in 3A), while Punxsutawney hasn't won a District 9 title since taking home the 3A crown in 2009 and hasn't played for a title when a PIAA playoff berth was on the line since losing to Clearfield in 2010 (the Chucks did play in what was considered a D9 title game in 2014 and 2015 losing to Clearfield badly both years but that was just a precursor game to a sub-regional tournament District 9 teams qualified for separately).
But history, including recent history as in September, will have little impact when the two KSAC Large School squads face off for the second time this season at 7 p.m. Thursday at Clarion University's Memorial Stadium.
The first meeting, Sept. 22 in Karns City, was a high-scoring affair won by the top-seeded Gremlins (6-4), 42-32.
That game featured a 200-yard rushing game from Karns City's Dalton Beham (19 carries, 279 yards, 5 TDs), a 300-yard passing game from Punxsutawney's Dylan Ishman (16 of 25, 303 yards, 4 TDs; Rushing TD) and a 150-yard receiving game from the Chucks Tyler Richardson (8 catches, 191 yards, 2 TDs).
Karns City overcame four turnovers in the contest, which saw the Gremlins leading 21-19 at halftime and 28-26 after three quarters before Beham scored twice in the fourth quarter.
That game was part of a strong midseason stretch for Beham, who had five straight 100-yard games in the middle of the year before an injury slowed him forcing him to miss offensive snaps against Clarion and limiting him to 30 total carries in the Gremlins final two games. He still finished the regular season with 1,031 yards rushing and 21 touchdowns.
Sebastian Troutman and Clay Garing have also been key pieces of Karns City's running attack, which averages 317.7 yards per game.
Troutman has rushed 69 times for 575 yards and six scores in nine games, while Garing has added 572 yards and eight touchdowns on 92 carries. Garing has also gone 32 of 39 on extra points this year while adding a 33-yard field goal in his only attempt.
Sophomore quarterback Anthony Kamenski is 52 of 114 on the season for 708 yards, four touchdowns and two interceptions but has had two 150-yard passing games in his last five contests. Kamenski has added 154 yards and three scores on the ground.
Brandon Hesidence is the leading receiver for Karns City with 11 catches for 221 yards and two scores, although that is skewed by three catches for 129 yards a touchdown in a win over Moniteau Oct. 20, the last Gremlins victory.
Garing and Troutman share the team lead with 59 tackles with Lucas Williams adding 46 and Trevor Knox 44.
Punxsutawney (4-6) has been an interesting team that enters the playoffs having lost two straight, including blowing a 32-8 lead midway through the third quarter the last time out against Clarion-Limestone Oct. 27 in a 46-32 loss. But the Chucks also scored twice in the final minutes to tie Moniteau before beating the Warriors in overtime Sept. 8 for their first win and had won three in a row before the late-season swoon.
The Chucks are a balanced offense that passes for 144.1 yards per game while rushing for 121.9.
Ishman, a junior, has had a strong season going 96 of 187 for 1,409 yards, 22 touchdowns and just four interceptions. He is also the team's second-leading rusher with 359 yards and three scores.
Stone Smith leads the Punxsy ground attack with 505 yards and six touchdowns, while Alex Gianvito adds 267 yards and two scores. Gianvito is also the Chucks second-leading receiver with 18 catches for 295 yards and five touchdowns.
Richardson leads the receivers with 51 grabs for 909 yards and 12 scores.
Smith is the leader on defense with 73 tackles, while Alex Neal adds 52 and Richardson 51. Neal also has a team-high eight sacks with Smith adding two sacks. Richardson has four interceptions, while Gianvito has picked off three passes.
EXTRA POINTS
In the 30 years that District 9 has held a football championship game, Karns City has appeared in one 19 times now going 13-5 through the first 18.
Punxsutawney is appearing in a D9 title game for the ninth time including the two that didn't have any consequence on the regional play with the Chucks owning two titles – 2009 in 3A and 1991 in 4A.
Karns City head coach Ed Conto became the fourth coach in District 9 history to win 200 games earlier this season. Conto has a career record of 202-125-3 including 166-51 at Karns City while winning 10 District 9 titles at Karns City.
The winner gets the District 10 champion, either Sharon or Mercyhurst Prep, in the opening round of the PIAA playoffs next week.