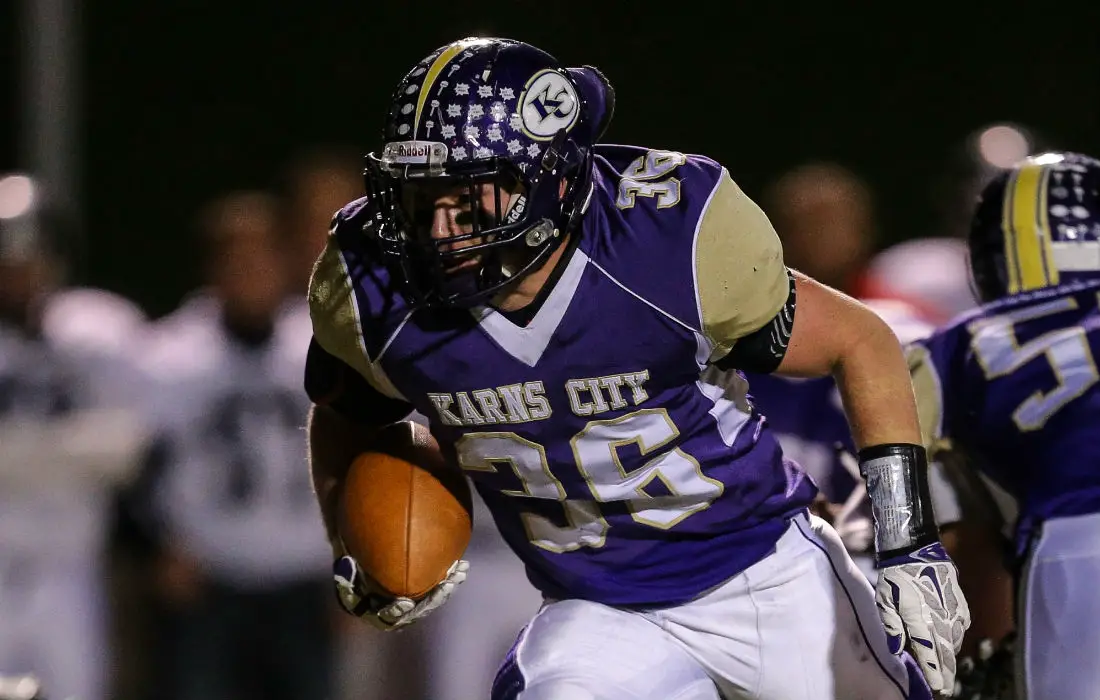 CLARION, Pa. – Karns City fullback/running back Maverick Kelsea is one of eight new players who have signed National Letters of Intent (NLI) to play football at Clarion University.
Kelsea, who is 6-foot, 210 pounds, was a key player for the three-time defending District 9 Class AA champion Gremlins this year rushing for 561 yards on 80 carries (7.0 yards per carry) while scoring 18 touchdowns. On defense, he was Karns City's leading tackler with 7.8 stops per game (102 total tackles) with seven tackles for a loss, 1.5 sacks and two interceptions.
"When I got up there, Coach (Chris) Weibel made it feel like it was home," Kelsea said. "He's such a nice guy. He's made it like a family up there."
Kelsea said the idea of playing close to home was nice as well.
"By family is close by," Kelsea said. "It makes it easy for them to come and watch me. It's a perfect fit. I walked in, and it felt like I was home."
Joining Kelsea in this round of Clarion signees are seven additional players, including four from Pennsylvania, two from Virginia and one from Maryland.
Additional new Golden Eagles including linebacker Darnell Gardener (Aliquippa; 5-11, 210), defensive end Angelo Jackson (Farrell; 6-3, 210), fullback/running back Takiyul Johnson (Briar Woods, Va.; 6-0, 230), defensive tackle Saif Khan (South County, Va./6-0, 250), wide receiver Matt Sell (North Allegheny; 6-2, 170), wide receiver Dillon Shipman (Apollo-Ridge; 6-1, 160) and fullback/tight end Zach Turner (Oakdale, Md.; 6-2, 205).
"We're really excited that these young men have decided to further their academic and athletic careers at Clarion," Weibel, an East Brady native who played on the last East Brady football team, said.. "They have the mixture of character and competitive nature we are looking to add to the program."
With the eight signees, Clarion now has 28 players signed in the class of 2016.