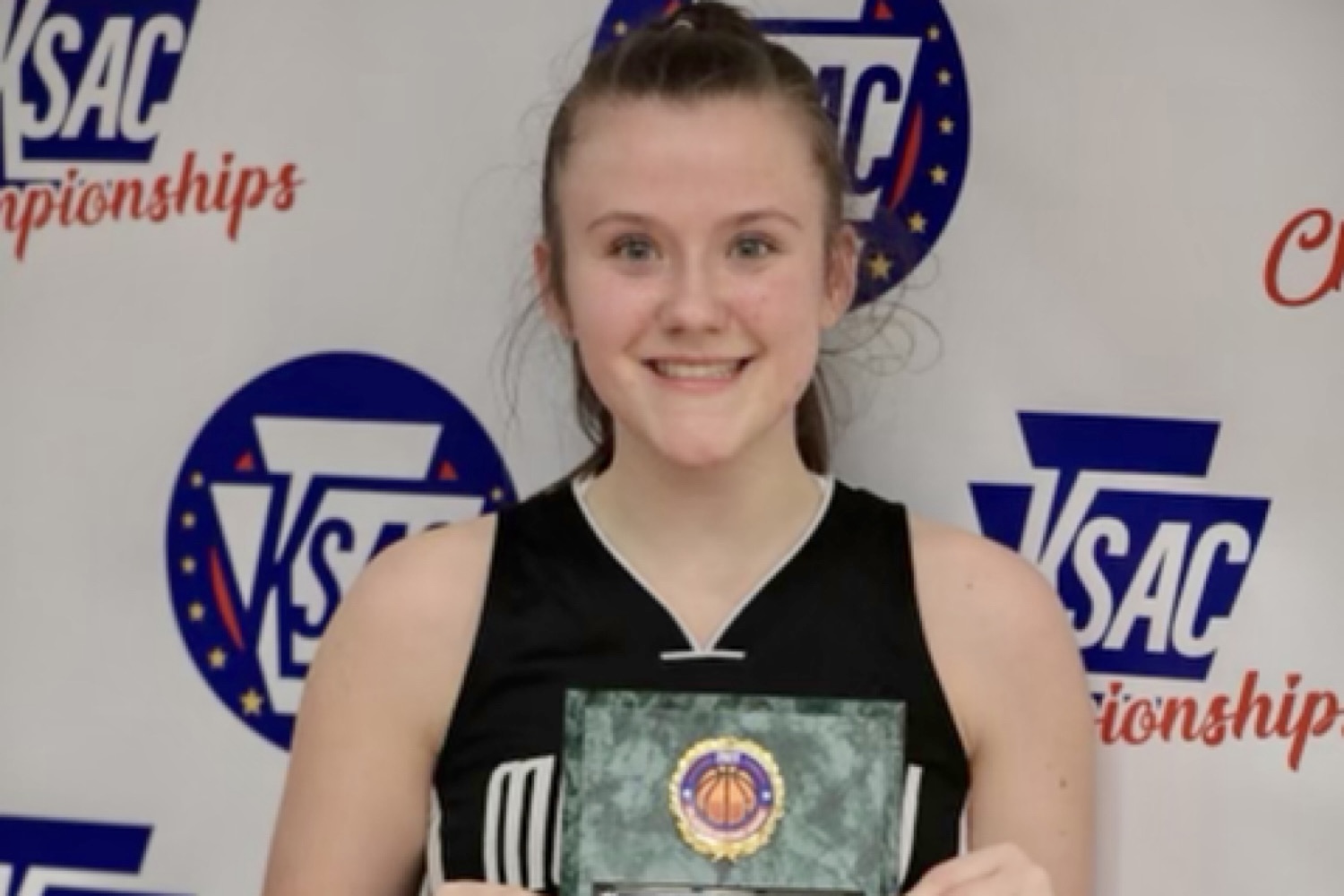 CLARION, Pa. (EYT/D9) — The Moniteau girls basketball team used a strong outside game with Catherine Kelly and the inside game of Kendall Sankey to hold off North Clarion, 45-37, in a Keystone Shortway Athletic Conference semifinal game at PennWest-Clarion University on Friday evening.
(Pictured above, Catherine Kelly was named the ExploreClarion KSAC Hager Paving Player of the Game/photos by Dave Cyphert of ProPoint Media Photography)
Kelly scored 22 points, including four 3-pointers, while Sankey recorded a double-double of 11 points and 13 rebounds. Sankey also had five assists.
Davina Pry chipped in with six points while grabbing seven rebounds.
Lily Homan paced North Clarion with 16 points.
Lauren Lutz and Maddie McFarland each scored six points with Lutz grabbing 12 rebounds.
"We're not the biggest team, so we preach that we have to crash the boards hard," said Moniteau head coach Dee Arblaster. "The girls did a pretty good job with rebounds, but our problem was our shots weren't falling for a big portion of the game."
Moniteau (18-5) led 11-8 after one quarter. North Clarion fought back with a 10-7 second quarter edge to tie the game at 18-all by halftime.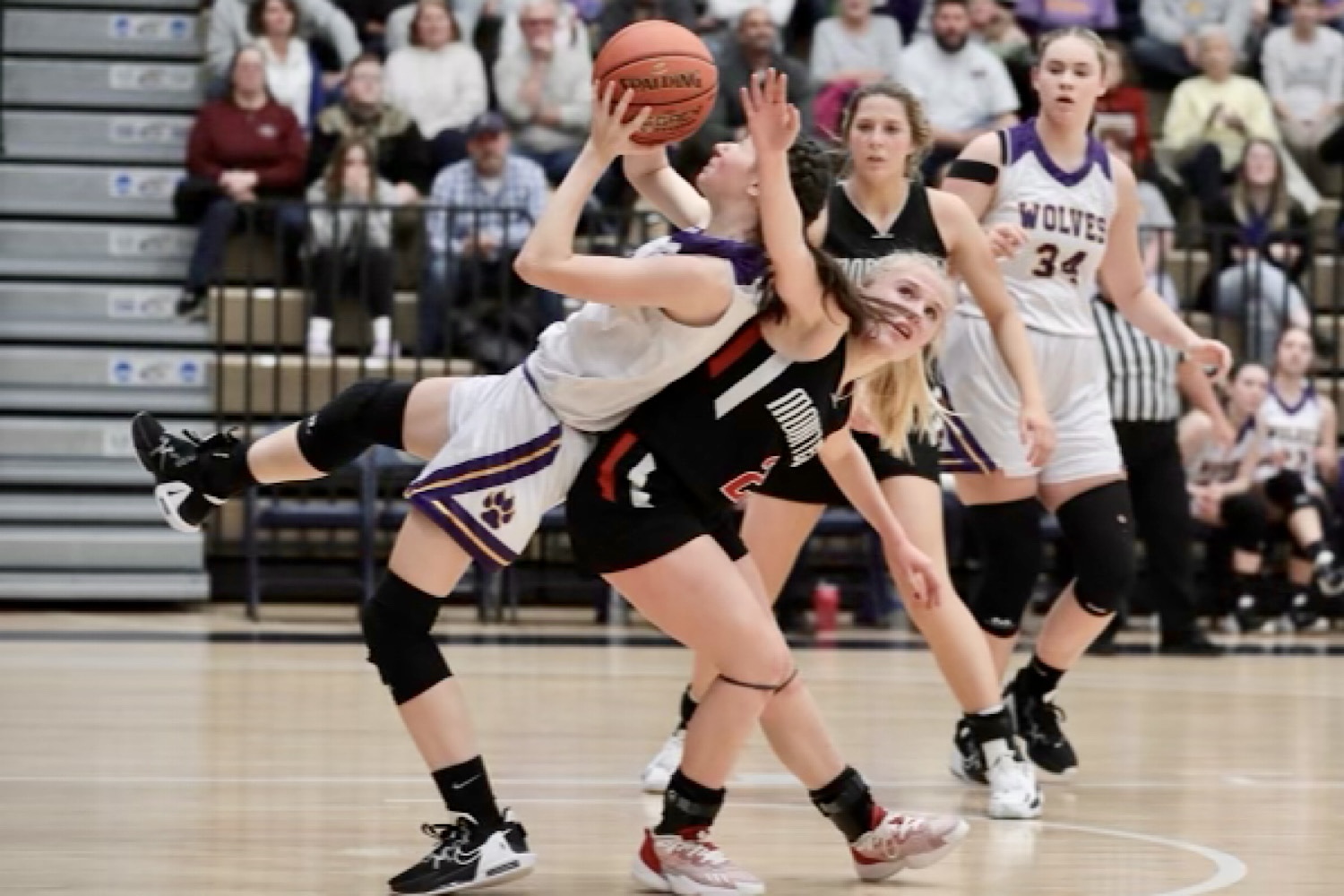 (North Clarion's Maria Bauer falls on the back of Moniteau's Abbey Jewart while putting up a shot)
North Clarion would take a 24-21 lead in the third quarter before Sankey scored a basket and sank a pair of free throws to put Moniteau ahead 25-24. An 8-4 edge the rest of the quarter would put the Warriors ahead 33-28 after three.
Consecutive baskets from Emma McFarland and Maria Bauer closed the Wolves to within two at 33-31 early in the fourth.
Moniteau would answer with a pair of 3-pointers from Kelly sandwiched around two free throws by Bauer for a 39-33 lead. Moniteau would maintain that distance over the final four minutes with a 6-4 edge to set the final score.
The Warriors will have another showdown with Redbank Valley, this one for the KSAC title at 8 p.m. Saturday.
Redbank Valley beat Moniteau in the first two meetings this season.
"It feels great to bounce back after two tough losses and be able to get another chance at Redbank Valley," Kelly said. "It was a really great team with tonight and I'm really proud of how we played. I think we are all very excited about getting another shot at Redbank Valley."
(Mike Kilroy contributed to this report)