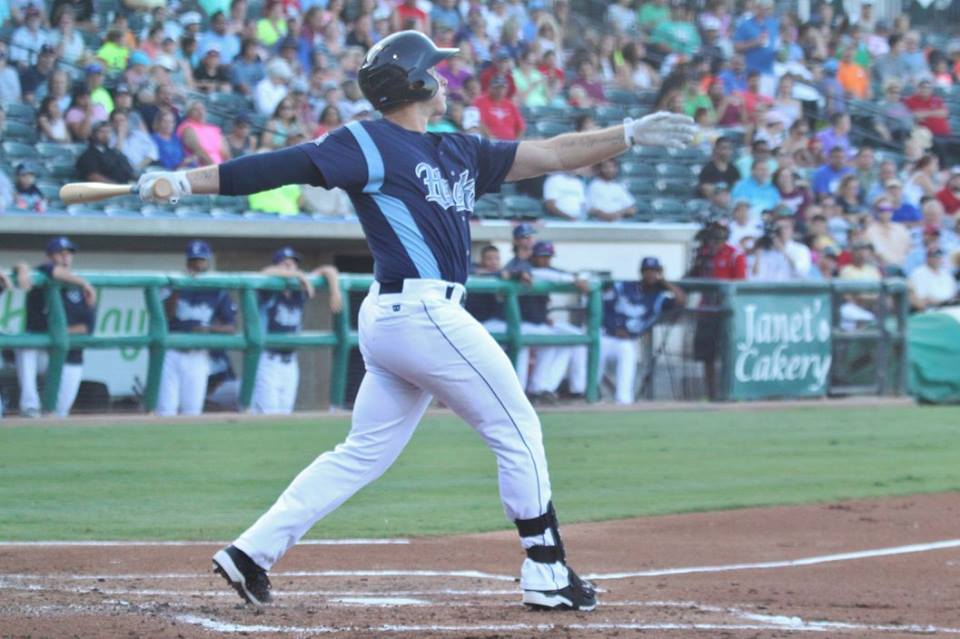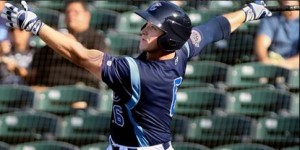 HOUSTON – The Houston Astros announced their non-roster invitees to Spring Training Friday and the list includes Clarion High School graduate Jon Kemmer.
"When I found out, I was more than excited with the news," Kemmer, the Class AA Corpus Christi Hooks 2015 MVP after winning the Texas League batting title in 2015, said. "It's a big honor being invited to big league camp. I'm very excited for the experience I'm going to get."
Kemmer found out New Year's Eve that he had earned the invitation to the big-league camp.
"I found after dinner of New Year's Eve from the coordinator assistant," Kemmer said. "I would have found out sooner if I would have listened to Lauren (long-time girlfriend Lauren Magalski) and called him back during dinner like she wanted me to."
Kemmer won the Class AA Texas League batting title with a .327 batting average while also topping the league in on-base-plus-slugging (OPS) at .988. He hit 18 home runs, 28 doubles and four triples while driving in 65 for the Texas League South champion Hooks.
The 2015 season continued an upward climb for Kemmer, who was a 21st-round pick by the Astors out of Brewton-Parker College in Georgia – he played two years at Allegheny College of Maryland and one at Clarion University before transferring to Brewton-Parker for his senior season.
After hitting just .221 with four home runs in his first pro season in short-season Tri-City in the New York-Penn League in 2013, he started the 2014 season in Low Class A Quad City in the Midwest League and hit .289 with four homers in 52 games before earning a promotion to Lancaster in the High Class A California League. It was at Lancaster, a notorious hitters park, that Kemmer took flight hitting .294 with a .922 OPS while hitting 12 home runs in just 39 games before an injury ended his season early.
Kemmer will be one of at least two District 9 alums in big-league camp this year with Devin Mesoraco of Punxsutawney coming back from an injury that forced him to miss most of the 2015 season with the Cincinnati Reds. Mesoraco should be the Reds starting catcher again this year. Two seasons ago, Mesoraco hit 25 home runs for the Reds while hitting .273 with an .893 OPS. He drove in 80 runs while hitting cleanup at times for Cincy.
Last year, a hip injury, which eventually required July surgery, limited Mesoraco to 23 games. He hit just .178 and didn't hit a home run. He should be ready for the start of spring training.    
A third District 9 alum will probably end up in a major-league camp again this year.
St. Marys' Joe Beimel is currently a free agent after completing his 13th major-league season last year pitching in relief for the Seattle Mariners and going 2-1 with a 3.99 ERA and a 1.372 WHIP. It was his second straight year with the Mariners. In 13 major-league seasons, the southpaw is 29-34 with five career saves and a 4.06 ERA with a 1.457 WHIP. He has started 23 of his 676 career games.