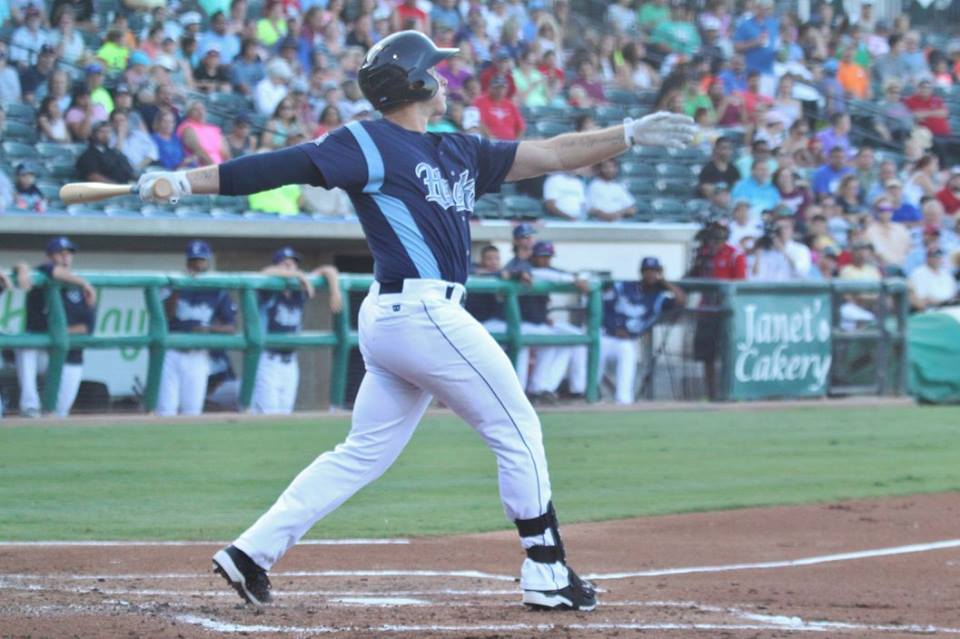 Kemmer photo gallery on MILB.COM
By Chris Rossetti
CORPUS CHRISTI, Texas – Clarion High School graduate and Shippenville native Jon Kemmer was named the Corpus Christi Hooks Player of the Year by Hooks' president Ken Schrom Thursday. (Official release here). 
"I was very excited," Kemmer told D9Sports.com about his reaction when he found out about the award. "It's been a great year, and I'm glad to see all of the hard work has finally paid off."
This season, Kemmer won the Texas League (Class AA) batting title with a .327 average becoming just the second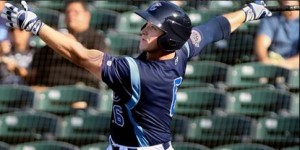 Hooks' player and the first since 2009, to win the league's batting crown.
The left-handed hitting Kemmer, who was a key part of Corpus Christi's run to the Texas League playoffs, also led the team in home runs in on-base plus slugging (.988), home runs (18), hits (119), total bases (209), slugging percentage (.574) and on-base percentage (.414) while tying for the team lead in triples with four. He has finished second on the Hooks in runs scored (67) and doubles (28). His OPS and slugging also led the Texas League while he ranked in the top 10 in RBIs (65), runs scored, doubles, home runs, total bases and on-base percentage. See Texas League leaders here. 
Kemmer highlight video from Sept. 1 on MILB.COM
Kemmer, 24, a 21st round pick by the Houston Astros in 2013 out of Brewton-Parker College in Mt. Vernon, Ga. (he also played one year at Clarion University and two at Allegheny College in Maryland), was named a Texas League Postseason All-Star and the Texas League Player of the Month in August when he hit .376 with 22 runs, 13 doubles, four home runs, three triples and 19 RBIs.
"I tried to stay as relaxed as I could," Kemmer explained about the key to his success. "I've really been working on pitch selection and being more patient at the plate."
Kemmer's strong season came on top of a strong second half to the 2014 campaign after he was promoted to High Class A Lancaster (Calif.). In Lancaster, Kemmer hit .294 with 12 home runs, 10 doubles, a triple and 33 RBIs while putting together an OPS of .922. In three minor-league seasons, Kemmer, who has played right-field, first baseball and DH in his pro career, is a .290 hitter with 38 home runs, 131 RBIs, 60 doubles and seven triples in 260 career games (896 at bats). He has a career .865 OPS. See Kemmer career stats here.   
"I hope to have opened a few eyes," Kemmer said. "I just try my best everyday because that's all you can do. Moving forward I think I need to continue my patience at the plate and become even more reliable in the outfield position. The most important thing is I'm going to continue to have fun while I'm playing the game because it's gotten me this far.
NOTES – Kemmer will be recognized at the South Texas Winter Baseball Banquet Jan. 14.  
Kemmer feature story on MILB.COM