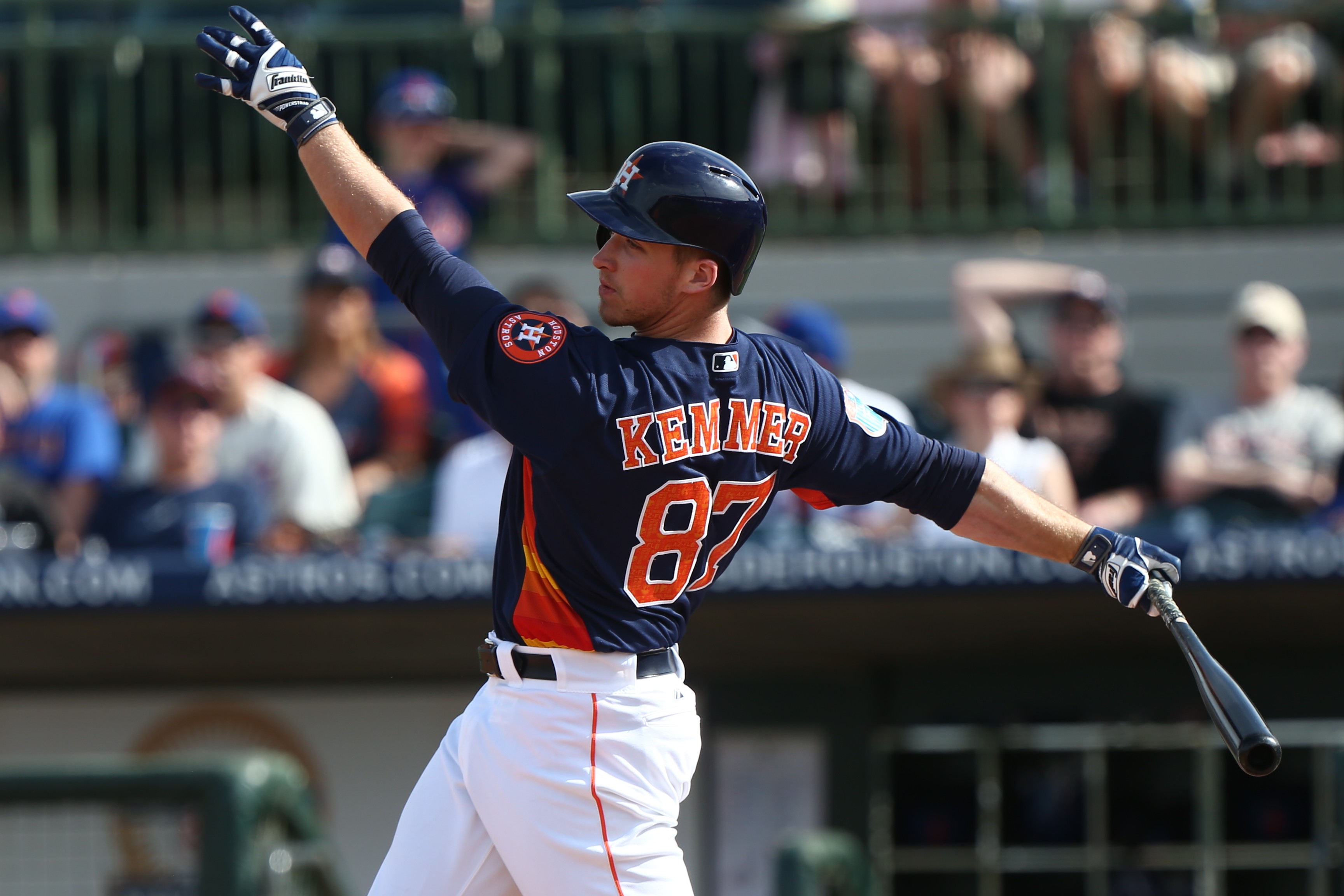 RENO, Nevada – Jon Kemmer is on fire.
Going into Tuesday night's game at Reno, the Clarion High School graduate now playing for the Fresno Grizzlies, the Houston Astros Class AAA team, had hit safely in 11 straight games and in 12 of his last 13 contest while batting .351 (13 of 37) over that stretch to see his season average rise from .250 to .264.
"Right now, I'm seeing the ball fairly well," Kemmer said. "The ball is just seeming slower. My dad always said if you can slow it down you can then be quick and fast."
Kemmer isn't just getting dinks and dunks either. Seven of his 13 hits have gone for extra bases including four home runs, two triples and a double. He has also driven in 10 runs during the stretch while drawing five walks.
"I also made some little adjustments with my swing that seem to be paying off," Kemmer said. "Between that and things slowing down, it's helped with my power numbers as well."
Kemmer, coming off a Texas League batting title in Class AA last year, has had an up-and-down season in his first year in Class AAA.
He started the year batting just .175 through May 12 but saw his average balloon to .247 by June 5. But another mini-slump pushed the average back down to .238 by June 24 but it has slowly risen since.
"My season has had some up and downs," Kemmer said. "But the more playing time I get, the better I feel with everything. I struggled there a while not getting much playing time. But now I'm just taking advantage of my opportunity. And that's that the Astros have told me. They've said take advantage of my chances, and I plan to keep doing that."
On the year, Kemmer is hitting .264 with 10 home runs, 12 doubles and three triples. He had driven in 40 runs and has an on-base-plus-slugging percentage of .780.