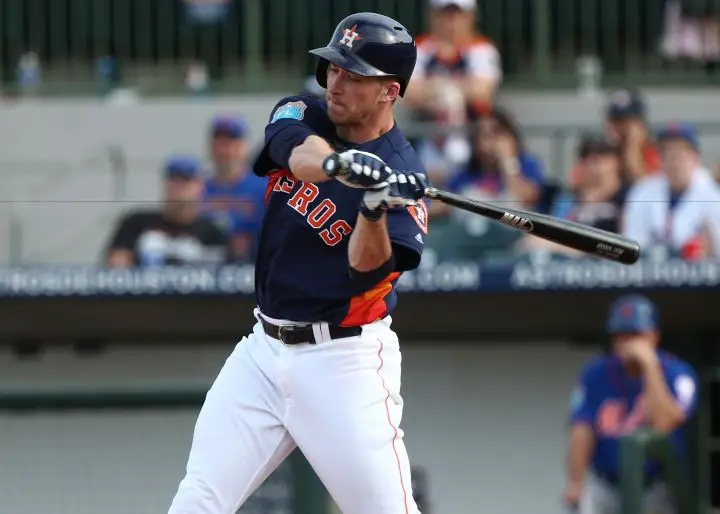 DURANGO, Mexico – Clarion graduate Jon Kemmer is headed back to the United States.
(Photo of Jon Kemmer during his time in the Houston Astros spring training. Photo courtesy of the Houston Astros)
Kemmer, who signed with the Durango Generals in the Mexican League after being released following Spring Training with the Minnesota Twins organization, has signed to play for the Los Angeles Dodgers organization. Kemmer will start with the Dodgers Triple-A affiliate in Oklahoma City in the Pacific Coast League.
Drafted out of college by the Houston Astros, Kemmer spent his first six-and-half seasons in the Astros organization moving as high as Triple-A. He was traded in July 2018 to the Minnesota Twins, who released him following Spring Training.
Kemmer then signed with Durango of the Mexican League, which is a Triple-A league that doesn't have any team affiliations, and had perhaps the best half season of his pro career earning Mexican League All-Star Game honors. For the Generales, he hit .355 with a slash line of .355/.454/.714. In 58 games, he hit a career-high 21 home runs while also smacking 16 doubles and driving in 49 runs.
In his minor league career, including his time in Mexico, the left-handed hitting outfielder is a .285 hitter with 110 home runs, 141 doubles, 19 triples and 368 RBIs.