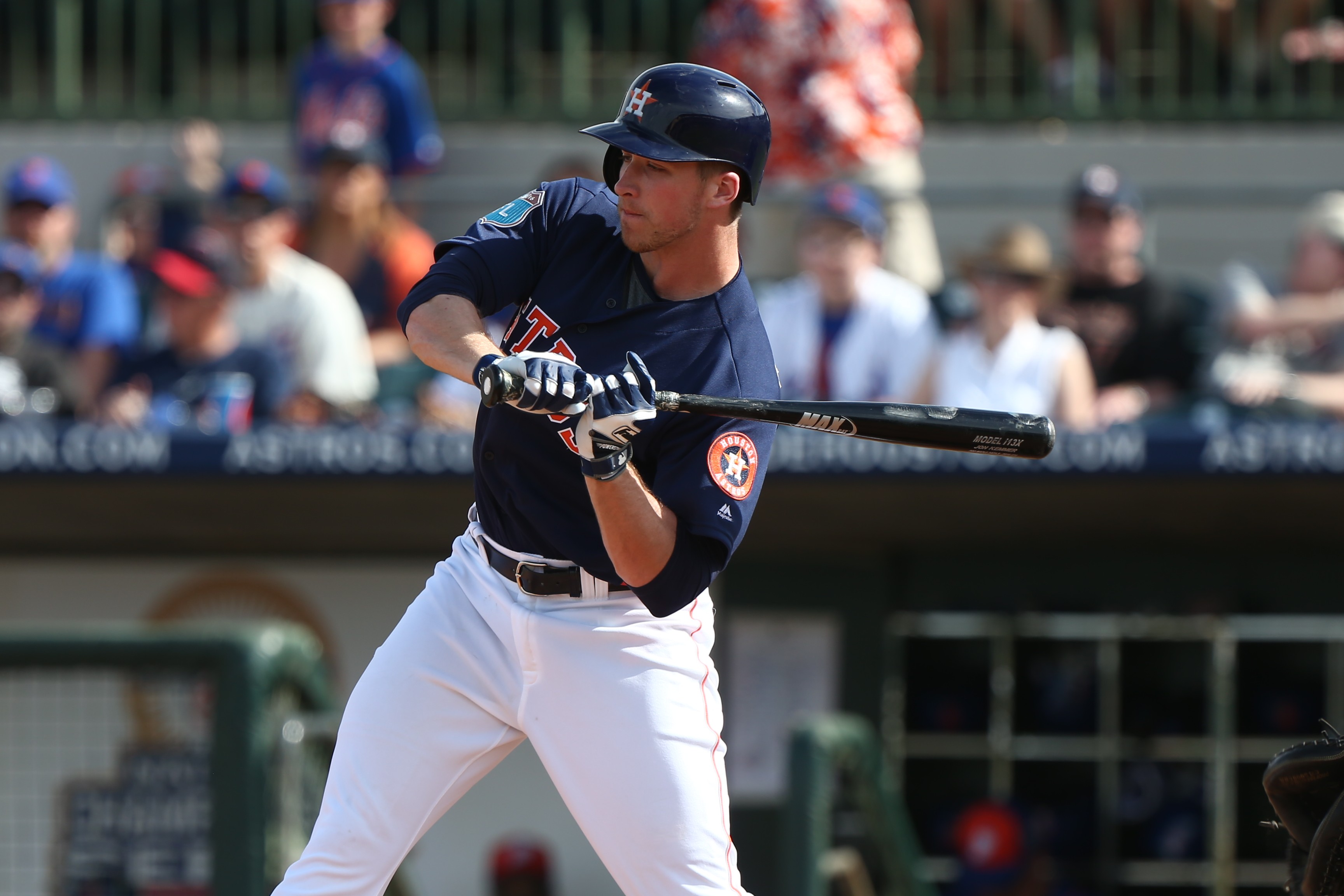 FRESNO, Calif. – Shippenville native and Clarion High School graduate Jon Kemmer, currently playing in Triple-A, was traded Friday from the Houston Astros to the Minnesota Twins for cash considerations.
(Photo courtesy of Houston Astros)
Kemmer will report to the Twins Triple-A team in Rochester, N.Y. The Rochester Red Wings are a member of the International League putting Kemmer much closer to home.
In his third year of playing Triple-A ball, the 27-year old Kemmer is hitting .254 with 13 home runs, 16 doubles, four triples and 44 RBIs.
Drafted in the 21st round out of Brewton- Parker (Ga.) College – he also spent a year at Clarion University and two at Allegany College of Maryland – the left-handed hitting outfielder has a career .281 average in six minor league seasons with 85 home runs, 117 doubles, 18 triples and 301 RBIs. That includes hitting .272 with 47 home runs, 57 doubles, 11 triples and 170 RBIs in 283 games with Fresno covering 995 at-bats.
After a slow start to the 2018 season, Kemmer was hitting .378 over his last 10 games.
While he wasn't a member of the Astros 40-man roster, Kemmer was a non-roster invite to each of the last three Spring Trainings by Houston.