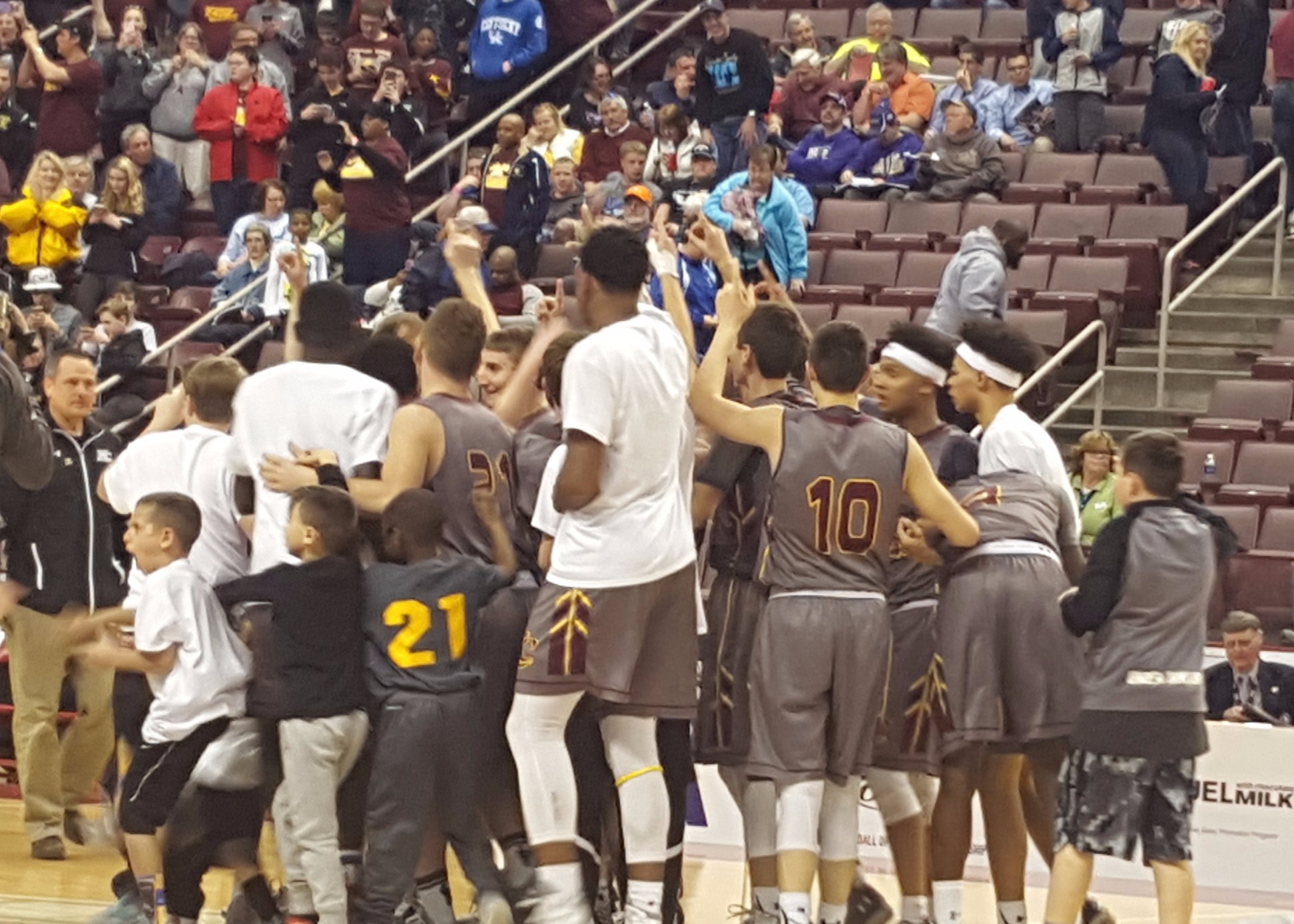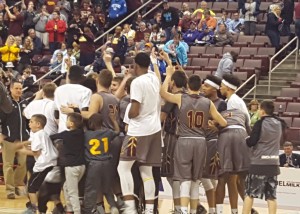 HERSHEY, Pa. – Kennedy Catholic had a target on its back all season long.
Through no real fault of the kids – the system, now that's a different story – the Golden Eagles were built to win the PIAA title. They had transfers from Sharon. Players brought in from Mali.
Expectations were through the roof. And that loss to Farrell in last year's semifinal game was hanging over them.
But the kids banded together and won the school's first PIAA title since 2001 with a 71-60 in over Math, Civics and Science High School in the boys' Class A title game at the Giant Center in Hershey.
West Virginia recruit Sagaba Konate, one of the African recruits, had a monster game scoring 17 points and grabbing 22 rebounds.
Jason Austin, over from Sharon, added 16 points, five assists and five rebounds, while Drew Magestro, also over from Sharon, chipped in 14 points with Channing Phillips scoring 10 points.
Math, Civics and Science, which at one point was 5-13, couldn't quite finish off the dream finish.
Malik Archer led the Mighty Elephants with a game-high 21 points. Tymair Johnson and Ed Croswell each added 10 points.
Kennedy led 21-15 at the end of the first quarter and pushed the lead to nine, 37-28, at halftime.
But MCS got back within one, 37-36, early in the third quarter before a 9-0 run by the Golden Eagles pushed the lead back into double digit, 48-36, late in the third quarter.
The Kennedy lead then grew to as many 16, 55-39, early in the fourth quarter.