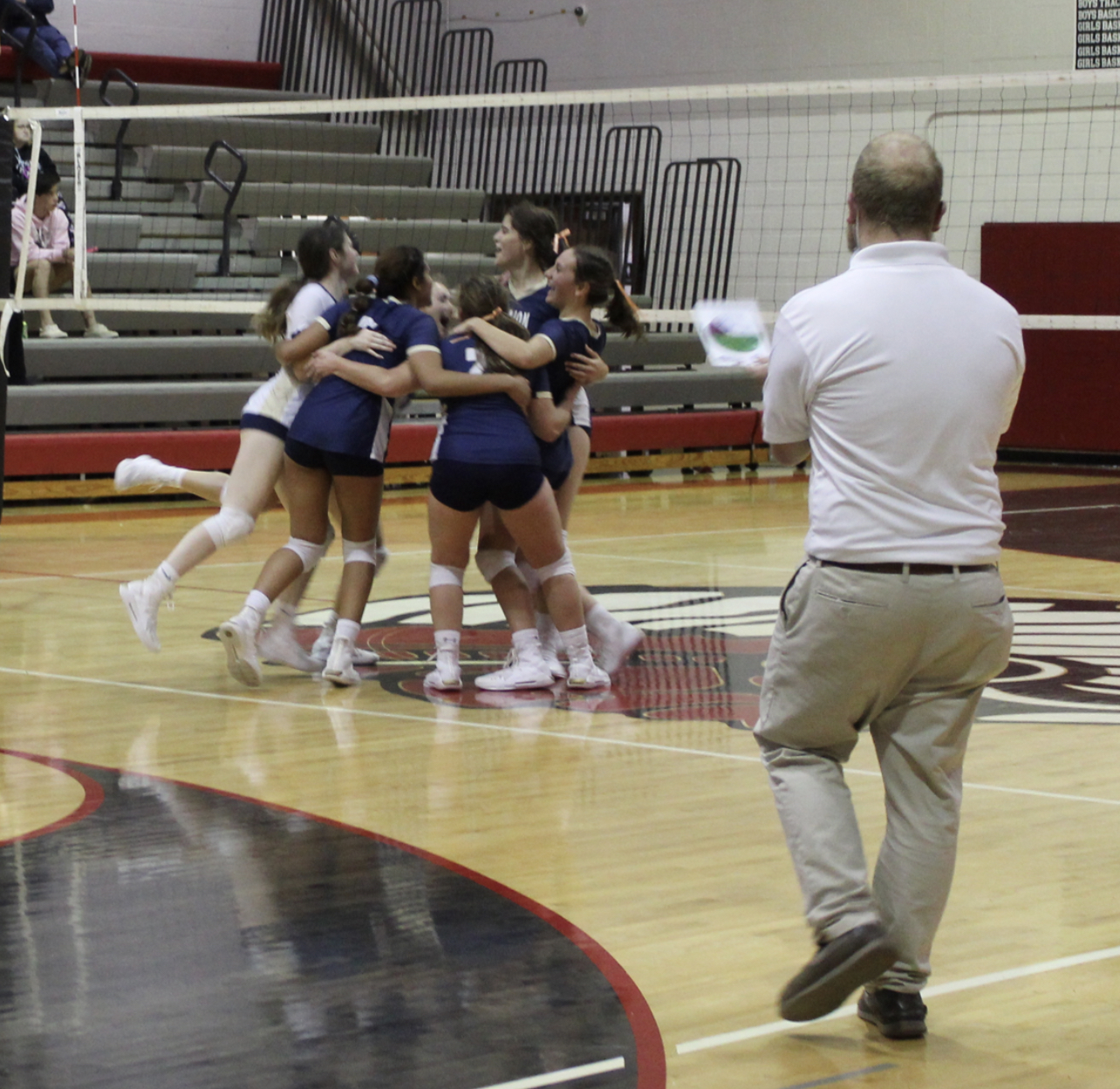 CHERRY TOWNSHIP, Pa. (EYT/D9) – Clarion-Limestone played their final regular season game and came away with a 25-22, 25-21, 25-9 victory over Moniteau on Tuesday at Moniteau.
Brooke Kessler put away 14 kills, Ruby Smith added eight kills and six points with four aces and Celia Shaffer put away five kills for the Lions.
Abby Himes and Jenna Dunn each served for 13 points with Himes adding four aces. Kendall Dunn served for eight points while handing out 29 assists.
"That might have been a career-high in kills for Brooke, though I'm not sure," said C-L coach Ryan Troupe. "We know we have several people who can contribute at the net and Kendall just keeps getting better and better at recognizing who has the hot hand and when to go to someone else so the defense can't key on one person."
C-L (11-2 overall) picked up their seventh straight victory.
The Lions jumped out to a 7-1 lead before Moniteau fought back to tie things at 9-9. A 14-6 run by C-L put the lead up to 23-15, but once again Moniteau had an answer and closed to within 24-22 before the Lions closed out the first set, 25-22.
"I think I called a timeout during that stretch there and just told them they needed to settle down and get back to playing their game," said Troupe. "They did just that and we were able to close out that set."
In the second set, C-L led by as many as eight points at 18-10 before Moniteau closed to within two at 21-19. A 4-2 scoring edge finished the set 25-21.
In the third set with the Lions leading 8-4, freshman Jenna Dunn served for six of her points to increase the lead to 14-4. This time the Warriors would have no comeback attempt as an 11-5 C-L run closed out the set and the match.
"Tonight, was a playoff type atmosphere and that's something we needed," said Troupe. "I think they handled the noise and the crowd pretty well tonight which was good to see."
C-L will now await their seeding and opponent for the District 9 playoffs, which begin next week.
"I have no doubt that these girls are going to be ready once the playoffs start," said Troupe. "They are all hungry and they want to go out there and show what they can do."
Keystone 3, A-C Valley 1 – Jozee Weaver had 13 kills, Alyssa Weaver 18 assists and Kennedy Kaye 18 digs to lead the Panthers to the 27-25, 20-25, 25-19, 25-22 win over the Falcons.
Natalie Bowser had 18 service points and Leah Exley added 12 kills and four aces for Keystone (15-3).
Sydney Bell had five blocks for the Panthers.
Meah Ielase had a huge match for A-C Valley with 17 kills and 14 digs.
Lexi Ruckdeschel pitched in 11 kills, Jenna Stefanacci 22 assists and 12 digs and Mackenzie Parks 11 service points and 11 digs for the Falcons.
Paigle Klinger also had 13 service points and three kills and Baylee Blauser three blocks for A-C Valley.