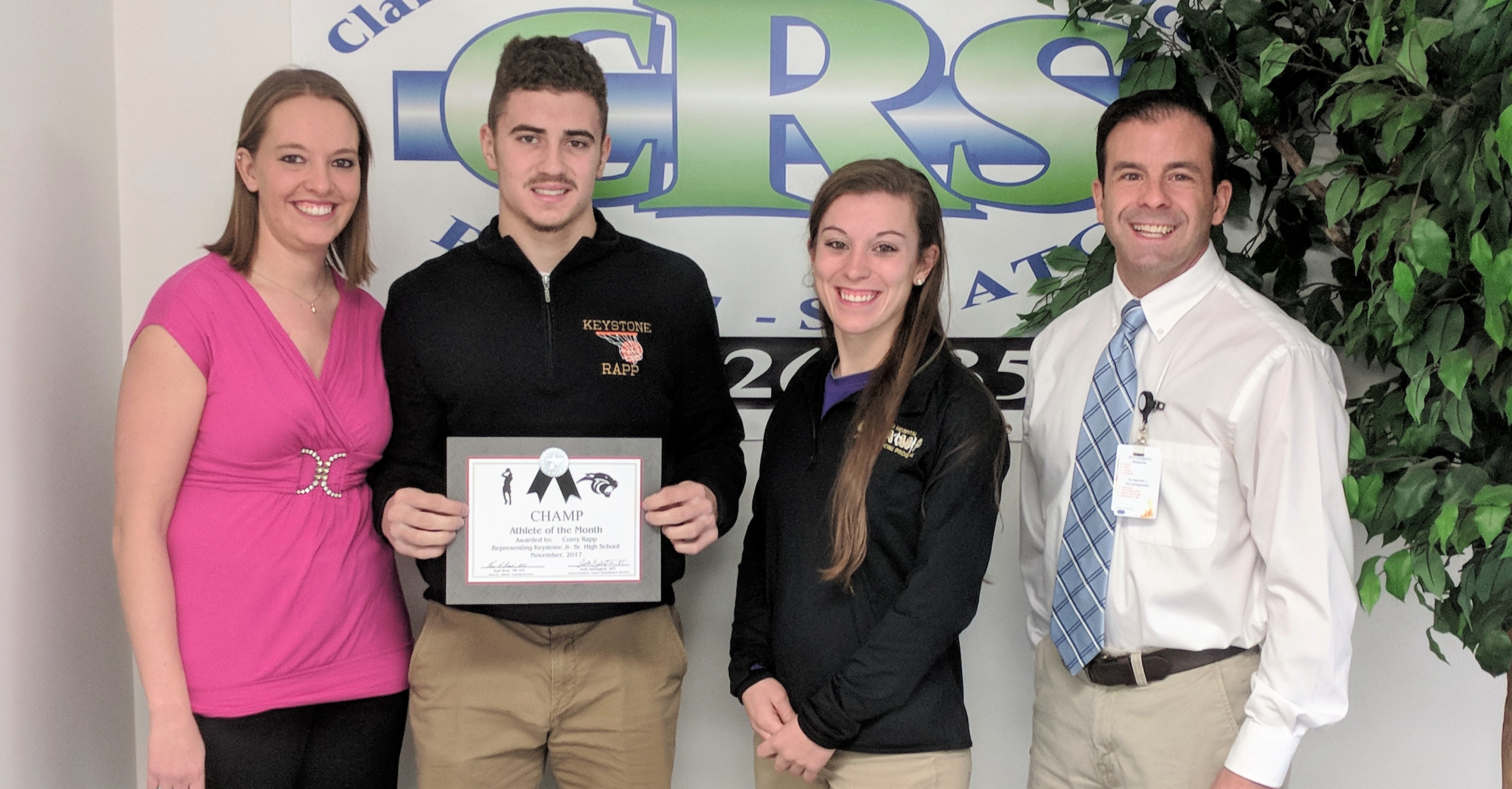 CLARION, Pa. – Keystone senior Corey Rapp is the November Clarion Rehab Services and CHAMP (Clarion Hospital Athletic Medicine Program) Student-Athlete of the Month.
(Photo: From left: Kari Best, Director of Sports Medicine; Corey Rapp; Alexis Morrison, Keystone High School Athletic Trainer, and Seth Babington, Owner of Clarion Rehab.)
Rapp plays football, basketball and baseball for the Panthers. His hobbies include playing sports, hunting, and working during the summer.
Corey's future plans are to attend Penn State Behrend or Gannon University to major in Engineering. He has held a 4.0 GPA throughout his high school career. He is also a member of the National Honor Society. His athletic accomplishments include being KSAC All-Conference in football and basketball. Corey's favorite high school sports memory is when Keystone won the KSAC Basketball Championship game in 2017.
Clarion Rehab Services and CHAMP would like to thank DE Sports, Inc., and The Pizza Pub for sponsoring November's CHAMP Student-Athlete of the Month. Corey received gift certificates to both these local establishments.