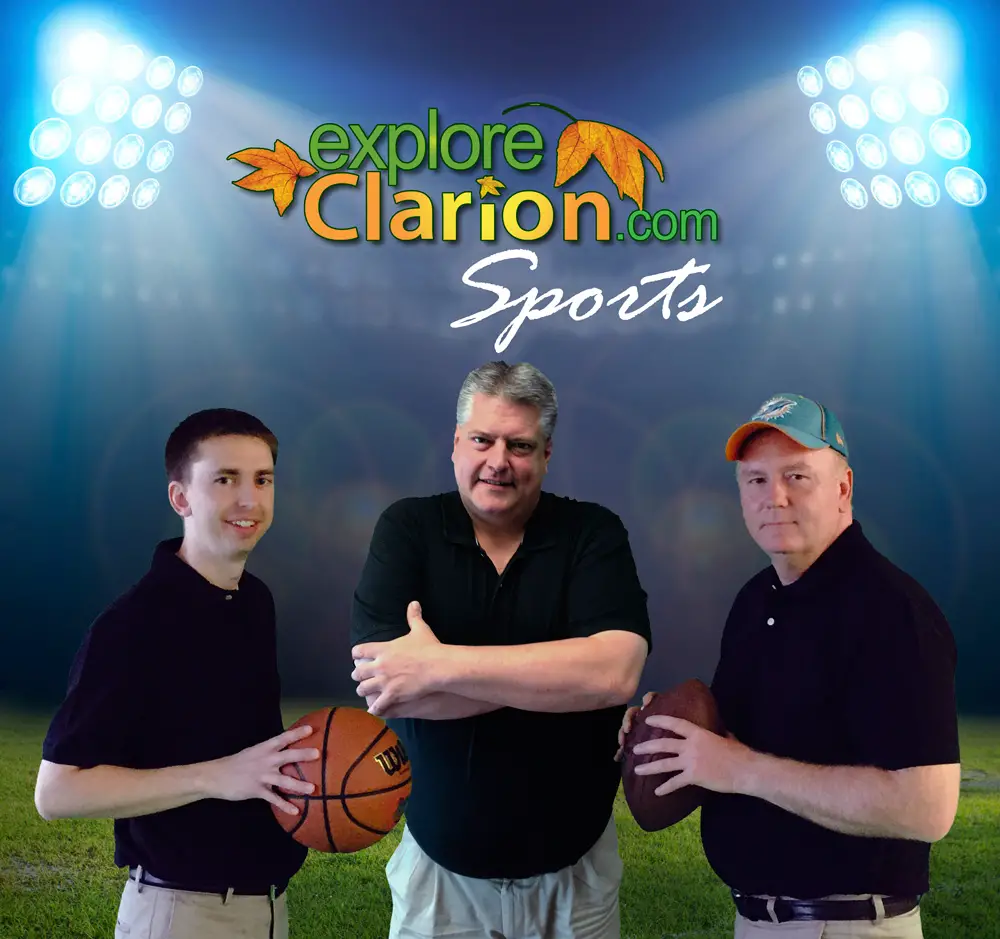 CLARION, Pa. – The KSAC High School Football Game of the Week Powered by the RRR Roadhouse will have a new home this season with all the KSAC action available only on the Explore Radio Network and www.exploreclarion.com.
Earlier this year, EYT Media Group – the parent company of exploreClarion.com –announced the signings of veteran sportscasters Mike Kalinowski, Bob "The Governor" Dunkle, and Dustin Kifer.
"We're confident that we have the best broadcast team in the region," said EYT Media Group President Jake Bauer. "Everyone involved is excited to kick off this new era in local high school sports broadcasting."
This week's game was announced by Kalinowski and Dunkle
The pregame show with D9Sports.com's Chris Rossetti along with Kifer can be heard starting at 6 p.m. Following the game, stayed tuned to the EYT Radio network for the Advanced Disposal Postgame show with Rossetti and Kifer. The duo will wrap up all the action in District 9 from the night with scores, commentary and interviews from the field from around the district.
All games will be streamed on the Explore Radio Network via exploreClarion.com and an easy-to-use smartphone app.  For instructions on how to listen to the broadcast, click here.