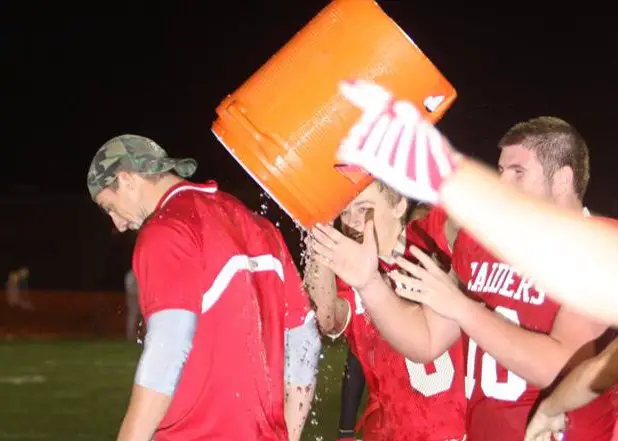 EMPORIUM, Pa. – Mike Kunes announced Wednesday that he was stepping down as the Cameron County head football coach after three years as the head coach.
"I have accepted a PE (physical education) position at my Alma Mater, St. Marys Area School District," Kunes wrote in a Facebook post. "It was a very bittersweet day for me turning in my letter of resignation and explaining to my team that I would not be their coach next season. I truly hope that as I leave Cameron County School District and the Red Raider football program that I left it better than I found it four years ago. I truly appreciate the time I spent at CCHS and the people I spent that time with. I want to thank everyone who has helped me along this path. It's with a heavy hear that I say this for the last time as the head coach of the Red Raiders. Go BIG RED!"
Kunes, who took over for Mark Morelli following the 2012 season, had a 9-20 record in his three years at Cameron County and took the Red Raiders to the 2014 AML North title when they finished 4-6 overall and 4-1 in the AML North losing to Ridgway in the AML Title game. It was Cameron's first AML North title since 2010. The Red Raiders, with a young team, went 2-7 last season.
Prior to becoming the head coach, Kunes spent two years as an assistant coach under Morelli at Cameron County.
A 2003 graduate of St. Marys High School, Kunes went to IUP and was a student-assistant coach under Lou Tepper. He then become a graduate assistant coach at Northern State University in Aberdeen, South Dakota in 2007 before returning to St. Marys as an assistant coach and strength and conditioning coordinator under Joe Schlimm.
He spent the 2010 season as an assistant coach at Milford Academy in New Berlin, N.Y., before returning to Pennsylvania at Cameron County.