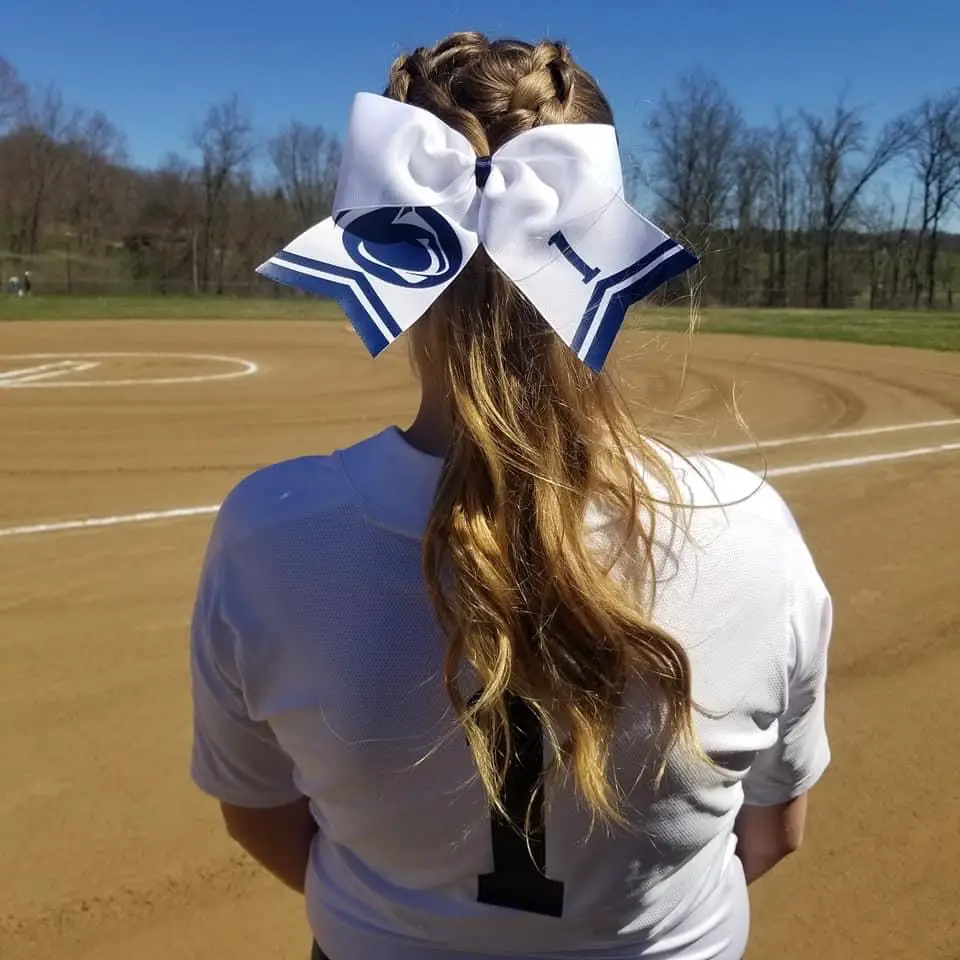 PALM DESERT, Calif. (EYT/D9) – Though her identity and a big part of her life was the game of softball, Laura Fatula continues to achieve to this day.
(Photos submitted)
The DuBois native comes from a family that's prided itself on service and hard work. All three of her immediate family members are successful in their own right. Her mother, Amy, has spent time in both industry and academia as an occupational therapist and now an instructor. Her father, George, is a physical therapist who is embracing his new role as the Director of Outpatient Rehabilitation Services for Penn Highlands DuBois.
There's baby of the family, Keith, who is a student at the United States Coast Guard Academy and serving the country. Then, there's Laura Fatula, the former all-time hits leader for the Penn State DuBois softball program. Like her parents, she had a passion for helping others, but it was not something she knew would be one of her strengths.
Since middle school, she planned on becoming a mechanical engineer. This is no simple task and a hefty goal for a young teenager to set her sights on. She achieved this and discovered a lot about herself along the way.
Fatula stayed in her home city of DuBois for her first two years of college, a decision that allowed her to start her collegiate career as a two-sport athlete in basketball and softball during her first year in school.
She was not a part of the first Penn State DuBois softball team, but she was a part of the first team there that made it through an entire schedule successfully. She also was a part of a team that helped the Nittany Lions take a leap and become a program on the rise in the United States Collegiate Athletic Association (USCAA).
Her two years on the Penn State DuBois softball team produced 57 games played, 74 hits, 51 runs, 51 RBI, 29 extra-base hits, 19 stolen bases, and a .423 batting average. She was a two-time Pennsylvania State University Athletic Conference (PSUAC) First-Team selection, with one of those as an infielder and the other as an outfielder.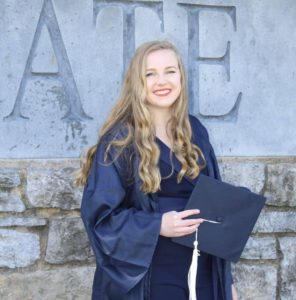 She also was tabbed as a USCAA All-American Honorable Mention, something she worked hard for as a player who was heavily involved in helping to kick-start and grow the Penn State DuBois softball program.
Though she enjoyed her time as a softball player, Fatula had mechanical engineering in mind, which meant transferring to a different Penn State branch for her final two years. She headed to University Park as she had already made connections with the Penn State Theme Park Engineering Group (PSU TPEG), a club that has inspired and helped her in many ways.
The club welcomes all majors and even allows members to attend national competitions to showcase their designs and ideas. It was through this club that Fatula got inspired to use her passion for themed entertainment and knowledge in engineering and business to search for a role that would be all-encompassing. During her searches in the spring of 2021, Fatula found a role with Marriott Vacations Worldwide. The role was a Facilities and Engineering Management Trainee position in California. It was a role that she really wanted, and it was one she earned coming out of college beginning in June 2021.
Seven months into the job, Fatula is learning the ins and the outs of managing a resort as she currently works at a resort with 1,200 hotel rooms that serves thousands of people daily. Her job allows her to combine her leadership qualities and applied knowledge to work with a team to make sure the resort operations are running smoothly and the appearance is up to standard.
The girl from Central Pennsylvania has also gotten a taste in just how big the world is and how different parts of the United States can be. In her job, she is working with many different populations of people; something she has appreciated with now being able to understand their perspective more accurately.
"They have been so nice and inclusive to me," Fatula said. "Several members of my team are fluent in Spanish. DuBois will always be home, but I am glad I have been able to travel and see some of the other parts of the country."
The role she is currently in will help Fatula reach her goal of becoming an operations manager of a theme park or resort in the future. However, it was a gradual process of working up to where she is now as she used experiences from Beverage-Air, becoming a tutor at Penn State, working in retail, and even previous amusement park experience to help lead her to find a field that could combine all of her passions and interests.
"I have been inspired most by Disney Imagineers," she explained. "Everything about themed entertainment excites me. It is about creating fun."
Fatula has also been given back as a volunteer at the Living Desert Zoo and Gardens, something that has been therapeutic and enjoyable during her time in an unknown part of the country. As expected, her move to California has not always been easy, as she has been away from many family members and friends to begin her career. However, with time, she has grown to appreciate the chance to explore California and embrace what unique chances and opportunities it can offer.
Though Fatula was one of the college students who had a tough time during the last three semesters of their college career because of COVID-19, she has not put her dreams and goals on hold. She has taken advantage of various opportunities she has been given, and mentioned a few key people that helped her in her journey.
"My parents and brother, besides many of my coaches over the years from sports, have been my biggest supporters. My parents especially as they always inspired me to be creative and helped me figure out how to do all the things I have wanted to do. I also thank them for showing me how to work hard and to have a positive attitude."