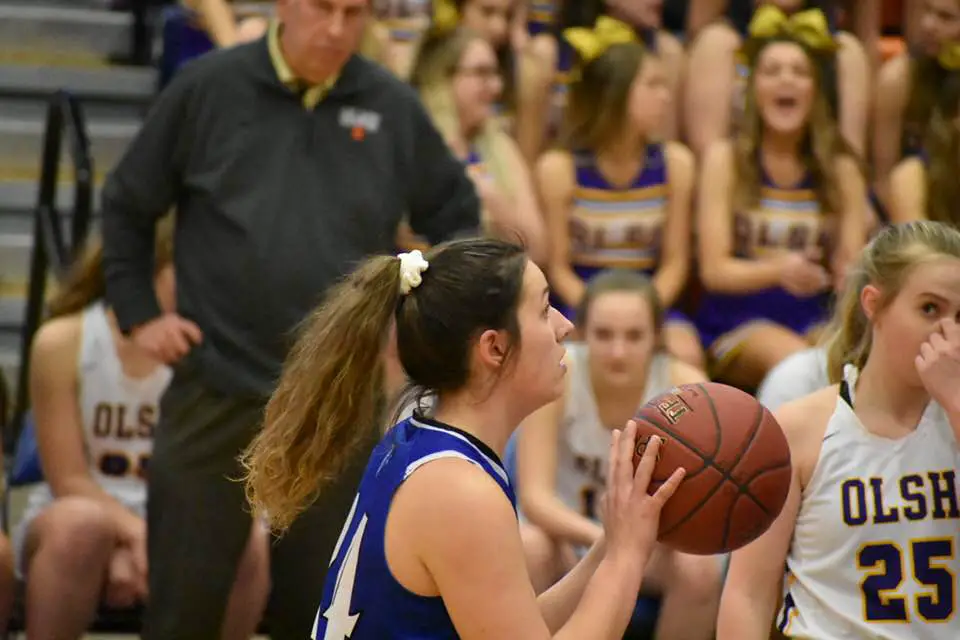 GREENSBURG, Pa. – The A-C Valley girls' basketball teams look to become the first D9 girls' team in 13 years to advance to the PIAA semifinals when it plays Everett on Laurel Eye Clinic Friday Night Hoops.
(Photo of Kylee Eaton of A-C Valley photo by Cynthia Cullen Rapp)
Click to Listen: A-C Valley vs. Everett Girls
The game will be broadcast live from Hempfield High School outside of Greensburg, Pa., starting with the Kerle Tire Pre-Game Show at 5:40 p.m. with Dustin Kifer and Bob "The Governor" Dunkle on the call. Chris Rossetti will be providing interviews.
Fans can listen to the game live on exploreClarion.com. Go straight to the website and the player will be at the top of the site with the headline "LISTEN LIVE: High School Playoff Basketball." The player will work on any mobile device. (You may need to hit the play button in order to get the stream to play) or click here to listen.
The following local sponsors have signed on to make KSAC Hoops possible: