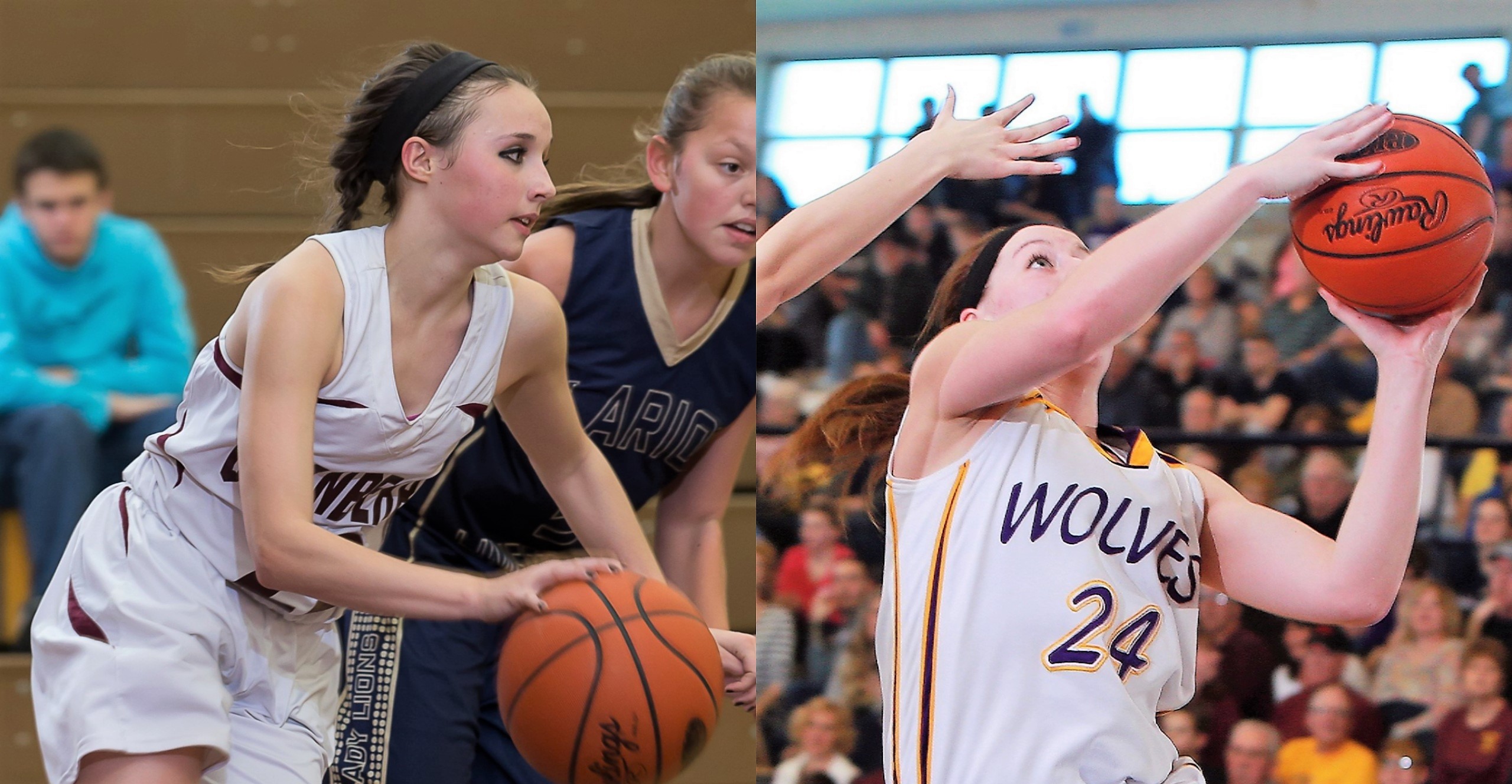 FRILLS CORNERS, Pa. – It's an early season KSAC North showdown in girls' basketball when Cranberry travels to North Clarion at approximately 7:30 p.m. Tuesday on the exploreRadio in conjunction with exploreClarion.com Laurel Eye Clinic KSAC Friday Night Hoop.
(Photo: Erin Merryman of Cranberry (left) and Tori Obenrader of North Clarion (right) lead their leads into action Friday night from North Clarion High School)
Fans can listen to the game live on exploreClarion.com or by downloading our app for Apple and Android, with the Kerle Tire Pre-Game Show starting at 7 p.m. and game time at approximately 7:30 p.m. with Mike Kalinowski and Bob "The Governor" Dunkle on the call.
Cranberry comes into the contest at 2-0 on the year while North Clarion is 3-0. The Berries are paced by Maliah Schreck and Erin Merryman, while North Clarion has the reigning District 9 Player of the Year in Tori Obenrader alongside sophomore Abby Gatesman.
The following local sponsors have signed on to make KSAC Hoops possible: