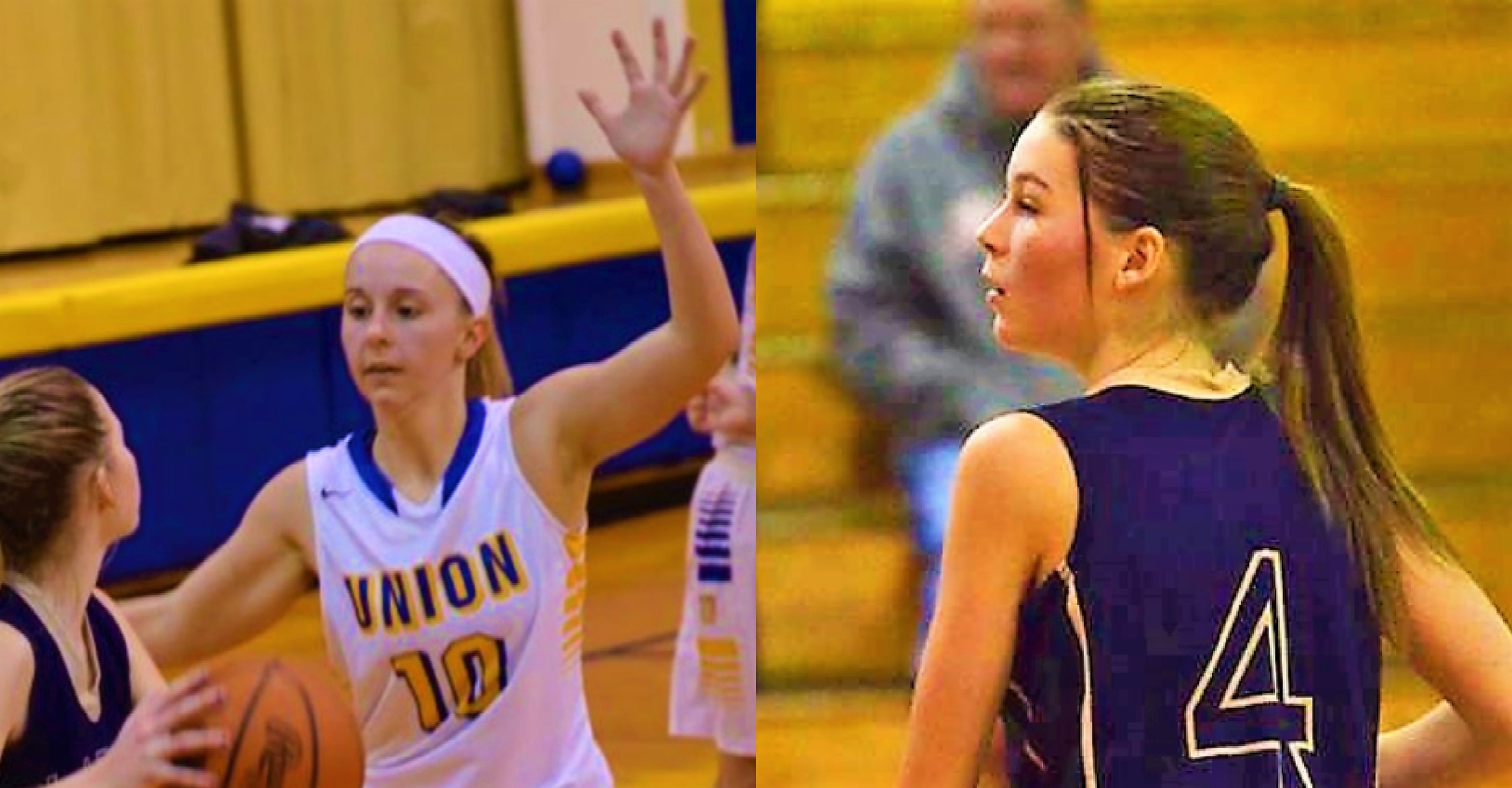 STRATTANVILLE, Pa. – An intriguing matchup is at hand in KSAC Crossover play Monday, January 22, when Union hits the road to play Clarion-Limestone in girls' action on the Laurel Eye Clinic KSAC Hoops broadcast via exploreRadio and exploreClarion.com.
(Photo: Frankee Remmick (left) of Union and Maddy Craig of Clarion-Limestone lead their teams into battle Monday night)
Fans can listen to the game, which will most likely tip-off between 7:45 p.m. and 8 p.m. live on exploreClarion.com. Also, new, there is no need to use the app. You can go straight to the website and the player will work on any mobile device (you may need to hit the play button in order to get the stream to play). If you still have the Apple or Android app, it should work for you, and the Android app is still available to download. If you are on an Apple Device, you should just go straight to the site to listen to the game or click here to listen.
The Kerle Tire Pre-Game Show will start at 7:20 p.m. with Dustin Kifer and "The Governor" Bob Dunkle on the call with Chris Rossetti providing pre- and post-game interviews.
This is the second meeting of the year for these teams with the first one being a barn-burner in Rimersburg with Union coming out on top, 46-44, 12 days ago behind 22 points from Frankee Remmick.
Union has won two of its last three games and three of its last six under first-year head coach Ally Kepple.
The Golden Damsels are paced by Remmick, who is averaging 15.2 points per game while Hannah Atzeni chips in 8.6 ppg.
C-L has been much more competitive this season under second-year head coach Gus Simpson, but the Lady Lions are still in search of their first win despite being in three games decided by two or fewer points.
Maddy Craig leads C-L at 7.6. points per game with Morgan Clark adding 4.9 ppg.
The following local sponsors have signed on to make KSAC Hoops possible: