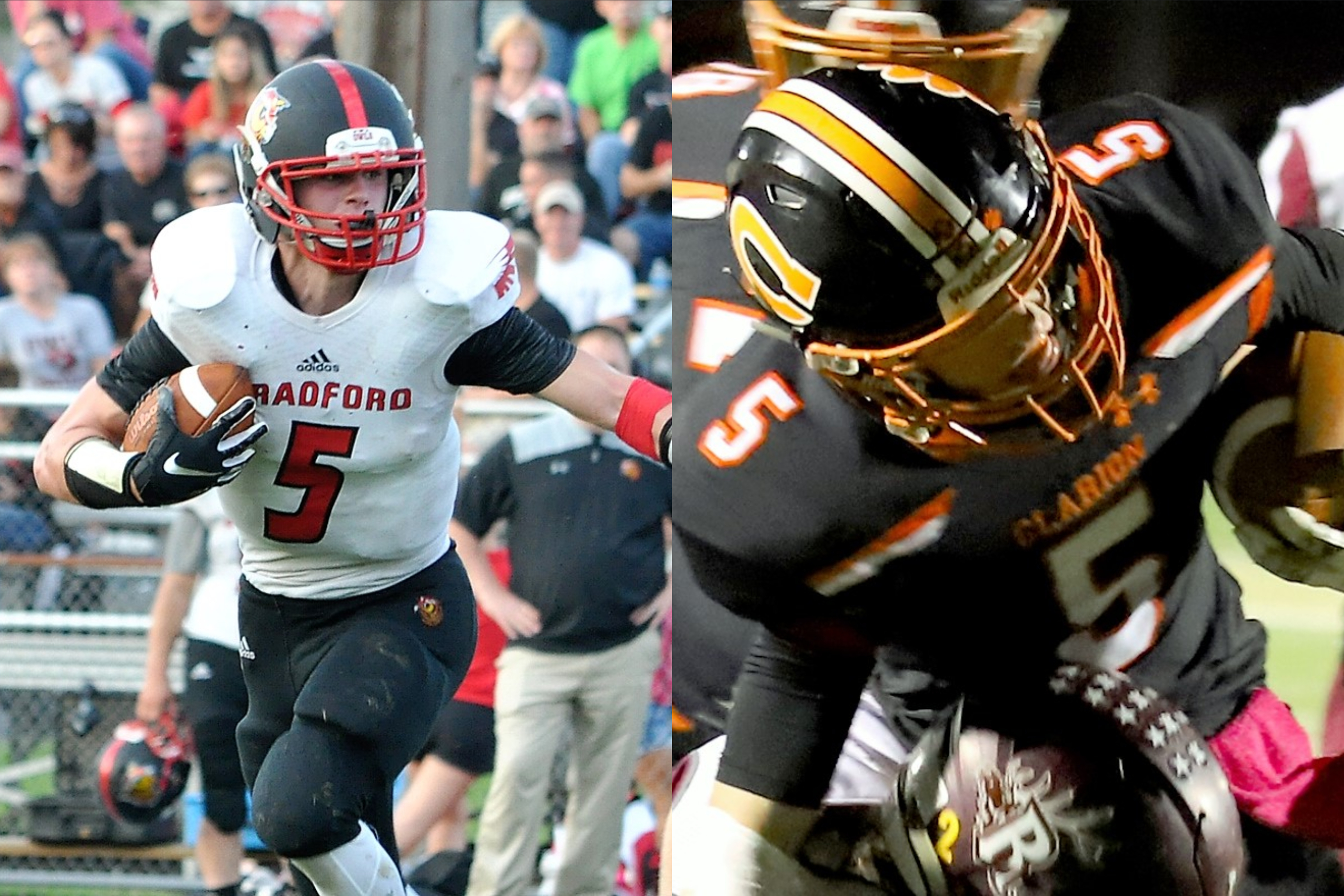 BRADFORD, Pa. – A key District 9 League Large School Division game is taking place when Clarion makes the long trek north to take on Bradford at Parkway Field on the Explore Radio Kerle Tire Football Game of the Week
HOW TO LISTEN: CLARION AT BRADFORD
Click Here to Listen
Airtime for the Kerle Tire Pregame Show for this matchup is at 6:30 p.m. with Pat Kahle and Mike Kalinowski on the call. Kickoff is set for 7 p.m. Join Chris Rossetti and Dustin Kifer for the video pregame show at 6 p.m. live on exploreClarion's Facebook and Twitter feeds as well as the D9Sports.com Twitter feed. Dustin and Chris will then be updating social media throughout the game as well as highlights, interviews and much, much more.
Fans can listen to the game live on exploreClarion.com. Go straight to the website and the player will work on any mobile device (you may need to hit the play button in order to get the stream to play) or click here to listen.
ABOUT THE GAME
Clarion is 6-1 on the year but suffered its first loss of the campaign last week to Ridgway, 28-15, while Bradford has won two in a row after a 34-14 victory over Punxsutawney to improve to 4-3 on the season.
The Bobcats have relied on Archer Mills, Logan Minich and Sam Minich to lead the offense.
Bradford continues its age-old tradition of running the ball, and the Owls have two great ones in Donny Pattison and Jaron Ambrose, who both were over 100 yards last week including a 200-yard output from Pattison.
The following local sponsors have signed on to make this year's Kerle Tire KSAC Game of the Week possible: