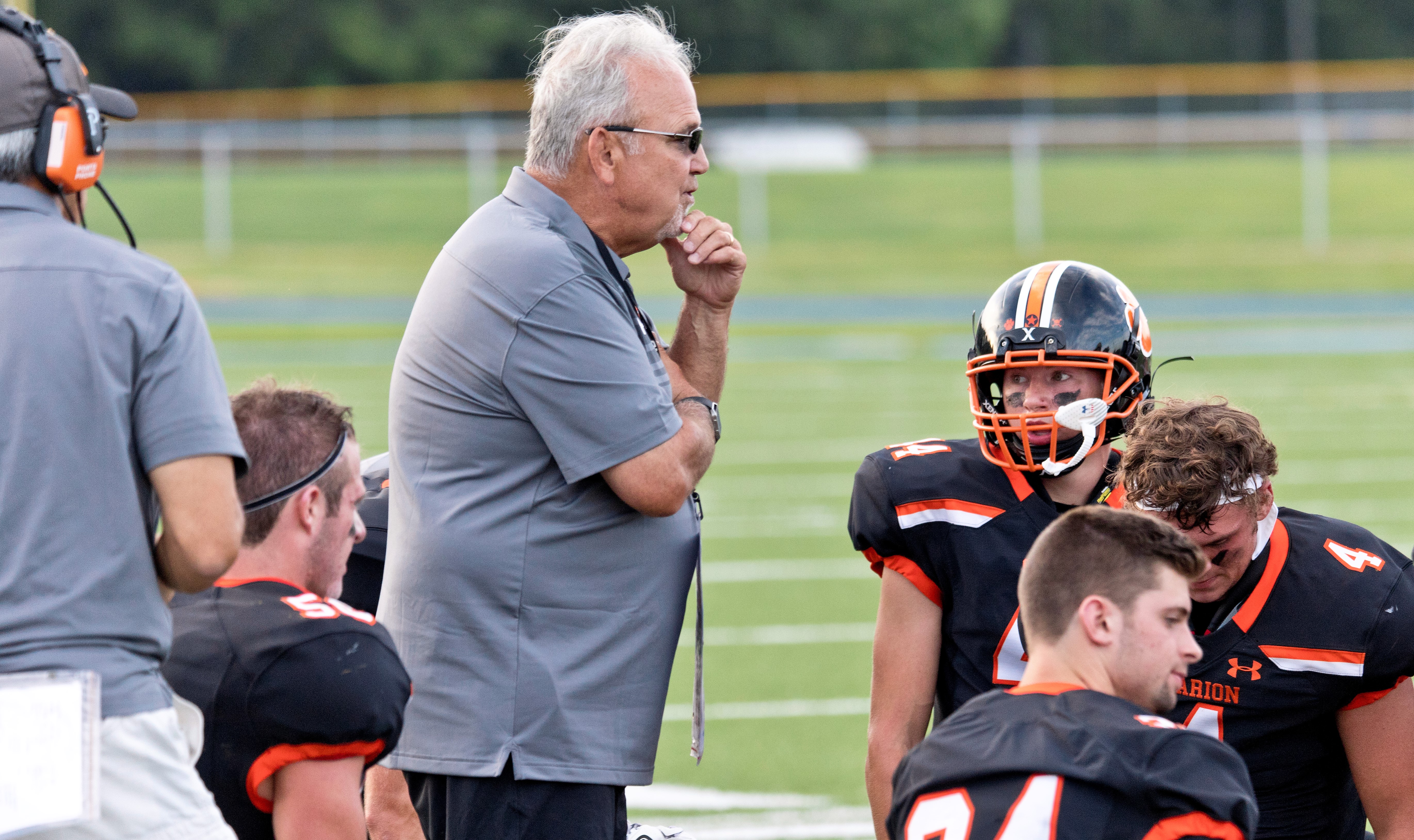 KARNS CITY, Pa. – It's an old-school rivalry when Clarion travels to Karns City on the Kerle Tire Game of the Week.
(Photo by Kyle Yates www.facebook.com/YatesPhoto)
HOW TO LISTEN: CLARION AT KARNS CITY
Airtime for the Kerle Tire Pregame Show in District 9 Large School Division play is at 6:30 p.m. with Bob "The Governor" Dunkle and Mike Kalinowski on the call. Kickoff is set for 7 p.m. Join Chris Rossetti and Dustin Kifer for the brand new video pregame show at 6 p.m. live on exploreClarion's Facebook and Twitter feeds as well as the D9Sports.com Twitter feed. Dustin and Chris will then be updating social media throughout the game as well as highlights, interviews and much, much more.
Fans can listen to the game live on exploreClarion.com. Go straight to the website and the player will work on any mobile device (you may need to hit the play button in order to get the stream to play) or click here to listen.
ABOUT THE GAME
Karns City enters the game at 1-1 on the year, although the Gremlins believe they could/should be 2-0 after blowing a 14-point fourth-quarter lead in Week Zero to Brockway. Last week, KC topped Punxsutawney. The Gremlins are paced by Hunter Jones and Anthony Kamenski.
Clarion comes into the contest at 2-0 with wins over Punxsutawney and Moniteau. The Bobcats feature Cutter Boggess, Sam Minich and Archer Mills and also welcome back Logan Minich this week after Sam's twin brother missed the first two weeks with an injury.
The following local sponsors have signed on to make this year's Kerle Tire KSAC Game of the Week possible: