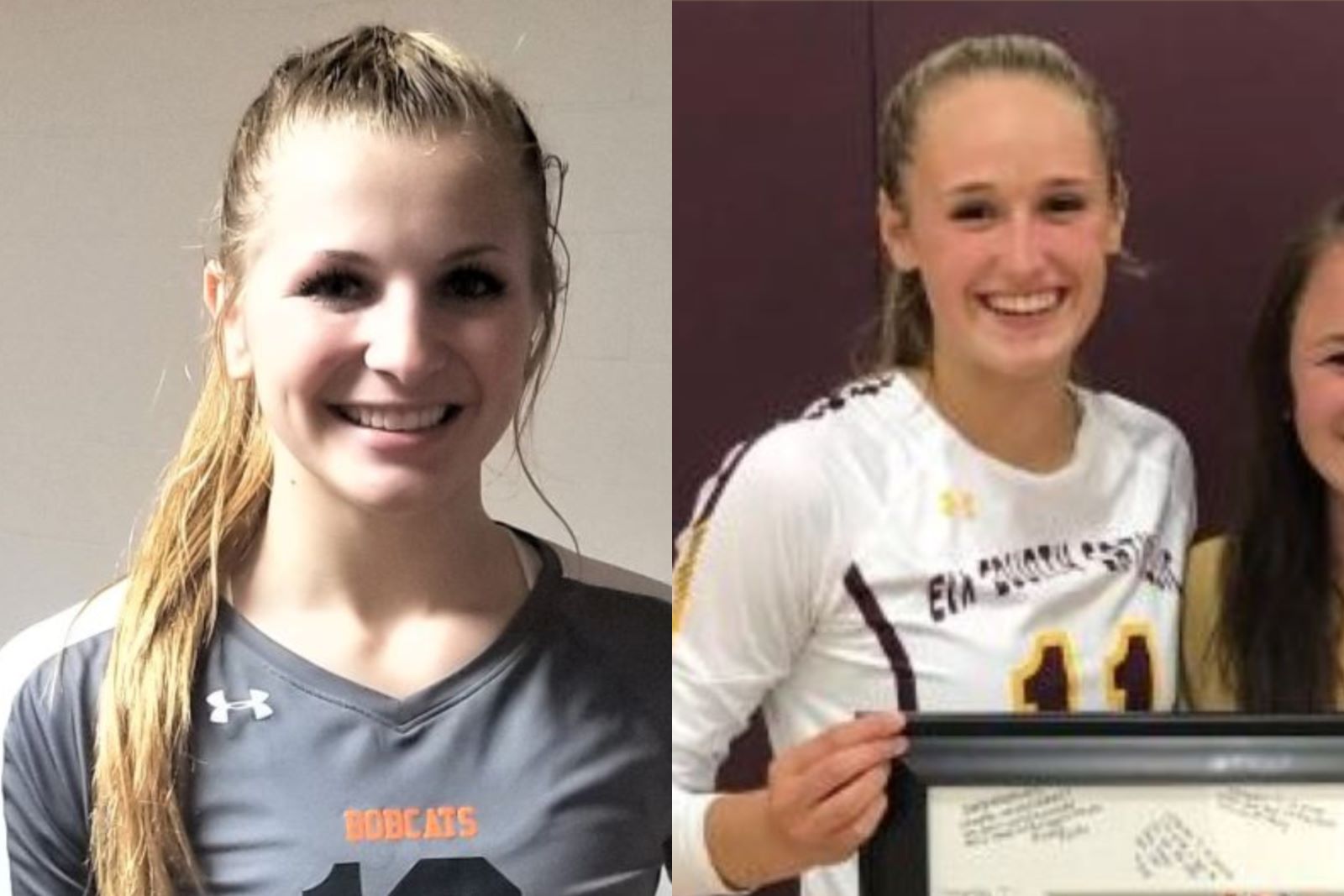 ST. MARYS, Pa. – The District 9 Class 1A volleyball title will be decided Saturday when top-seeded Elk County Catholic takes on second-seeded Clarion at St. Marys High School with all the action airing on exploreRadio via exploreClarion.com and D9Sports.com.
The match is tentatively set for 3 p.m. and is the third of three D9 championship matches to be played at St. Marys Saturday with the 2A match set for 11 a.m. and the 3A match set for 1 p.m. Stay tuned to the D9Sports Twitter account for an accurate air time with a hopeful airtime of 2:50 p.m. but it could be later depending on the time it takes to play the first two matches.
Chris Rossetti will be on the call.
ECC reached the finals with wins over Johnsonburg (3-2 in the quarterfinals) and Cranberry (3-1 in the semifinals), while Clarion beat Otto-Eldred (3-0 in the quarterfinals) and A-C Valley (3-0 in the semifinals) to reach this point.
Clarion is the defending District 9 champion, and the Lady Cats have won 10 titles in the last 13 years and 12 since 2001. Clarion has won 14 total D9 championships also winning the title in 1991 and 1993.
ECC is looking for its first title since winning three in a row from 1994-96, and the Lady Crusaders have won nine District 9 titles, all coming between 1984 and 1996.
Both teams check into the match at 15-1 on the year, and both teams have qualified for the PIAA playoffs. The winner will play District 10 runner-up, while the loser will take on the District 10 champion. The District 10 championship match is at 11 a.m. Saturday between Cochranton and Saegertown at Meadville High School. The opening round of the PIAA playoffs is Tuesday, Nov. 5.
District 9 Volleyball on exploreRadio is brought to you by:
Pizza Pub in Clarion
Long Shot Ammo and Arms
State Representative Donna Oberlander
Friends of Clarion Volleyball
Redbank Valley Volleyball
Clarion Volleyball Boosters