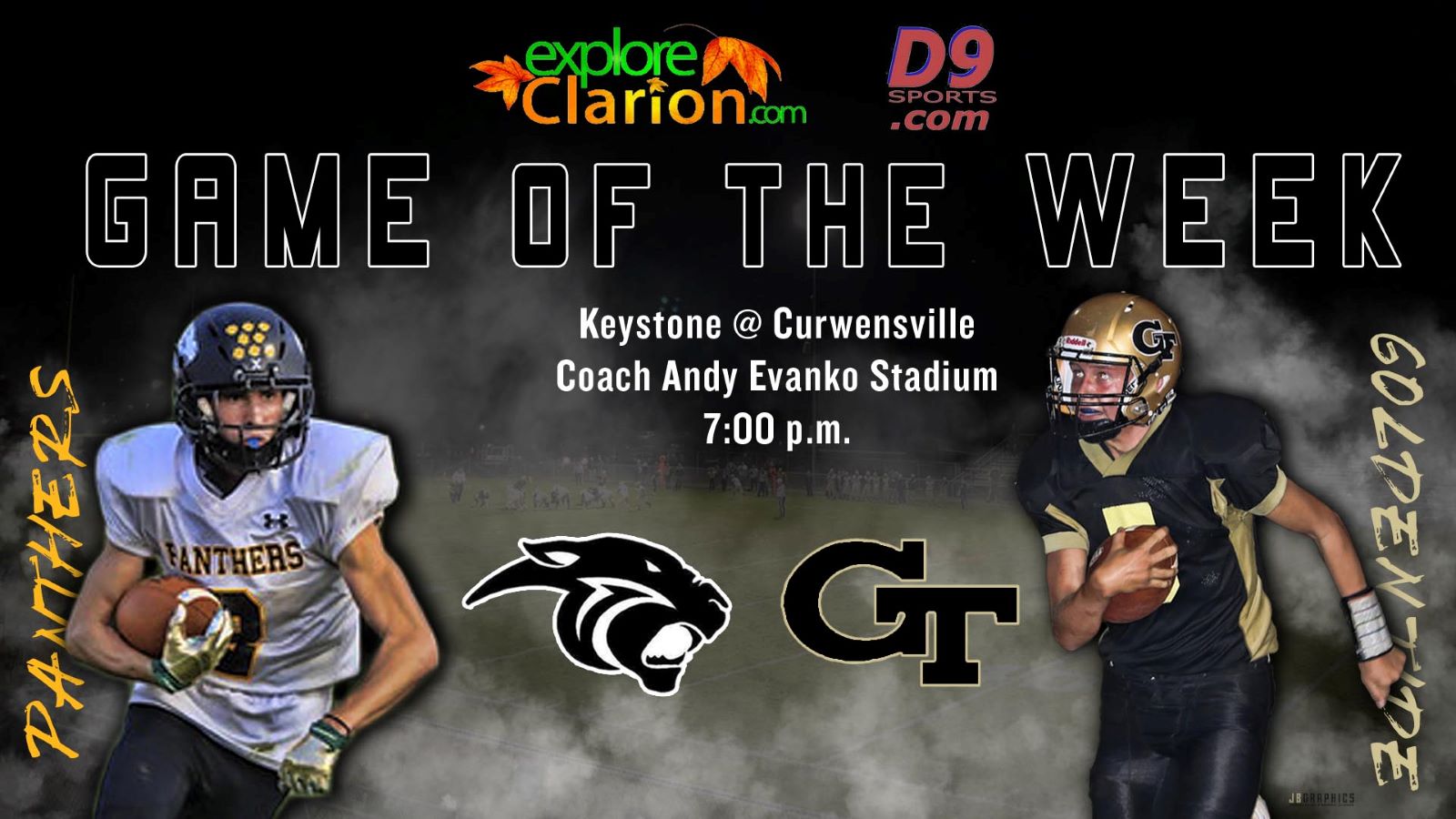 CURWENSVILLE, Pa. – Keystone is looking for its best start in 30 years when the Panthers travel to Curwensville in a D9 League Small School South Division matchup, and EYT Media/D9Sports has you covered when it presents the Kerle Tire Game of the Week
(Graphic by Jared Bakaysa of JB Graphics. See more of Bakaysa's work here)
The Kerle Tire Pregame Show with Mike Kalinowski and Bob "The Governor" Dunkle from Coach Andy Evanko Stadium in Curwensville starts at 6:30 p.m. – don't forget to check out the District 9 pregame show on Facebook Live via exploreClarion.com's Facebook page and D9Sports.com's Twitter Feed at 6:00 p.m. with Chris Rossetti and Dustin Kifer – with kickoff set for 7:00 p.m.
During the game make sure to check all the in-game information from Rossetti and Kifer via exploreClarion's Facebook, the D9Sports.com Twitter Feed and the D9Sports.com's Instagram Page.
Keystone under second-year head coach Ryan Smith is off to a 3-1 start. The Panthers haven't won four games in their first five tries since starting the 1989 season 5-0 on their way to a PIAA runner-up finish.
Curwensville under first-year head coach Jim Thompson is 1-3 but has played a tough opening schedule with a young team that features nearly 70 percent of the starters being either freshman or sophomores.
The following local sponsors have signed on to make this year's Kerle Tire KSAC Game of the Week possible: