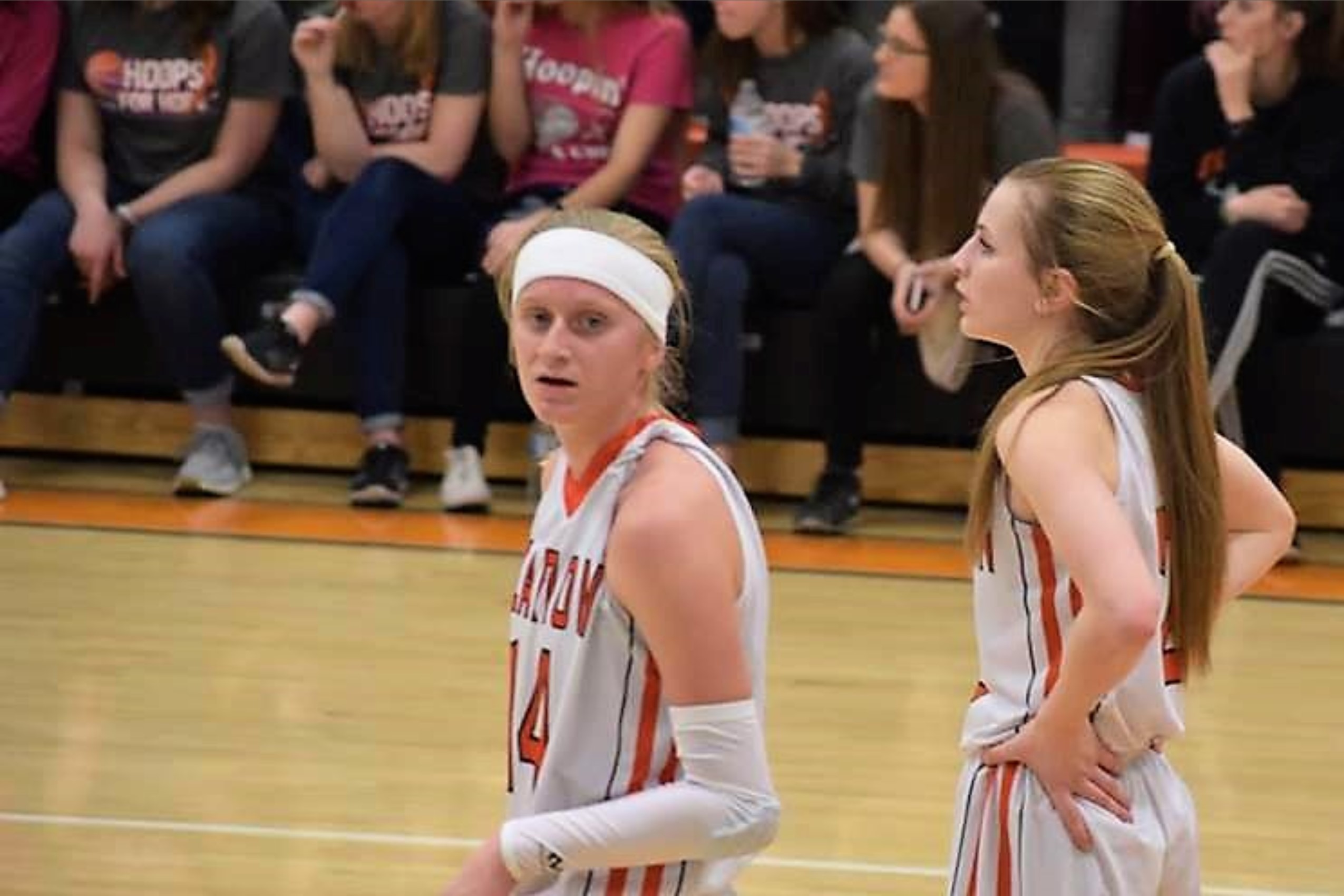 CLARION, Pa. – It is an interesting KSAC girls' crossover matchup Wednesday on Laurel Eye Clinic Midweek Hoops via exploreRadio and exploreClarion.com. when Moniteau travels north to take on Clarion.
(Photo: Kait Constantino and Wendy Beveridge lead Clarion. Photo by Kim Constantino)
Fans can listen to the game from Clarion High School live on exploreClarion.com. Go straight to the website and the player will work on any mobile device (you may need to hit the play button in order to get the stream to play) or click here to listen.
The Kerle Tire Pre-Game Show for the approximate 7:15 p.m. tip will start at 6:40 p.m. with Mike Kalinowski and Bob "The Governor" Dunkle on the call with Chris Rossetti providing pre- and post-game interviews.
Clarion comes into the game at 4-5 on the season, the first in the return of head coach Roger Walter to the sideline, while Moniteau is 3-7 on the year against a tough schedule.
The Lady Cats are paced by Kait Constantino (12.0 ppg), Wendy Beveridge (10.0 ppg) and KK Girvin (9.0 ppg).
Moniteau is led by Kristin Auvil (14.1 ppg), Andie Arblaster (7.1 ppg) and Aslyn Pry (6.8 ppg).
The following local sponsors have signed on to make KSAC Hoops possible: