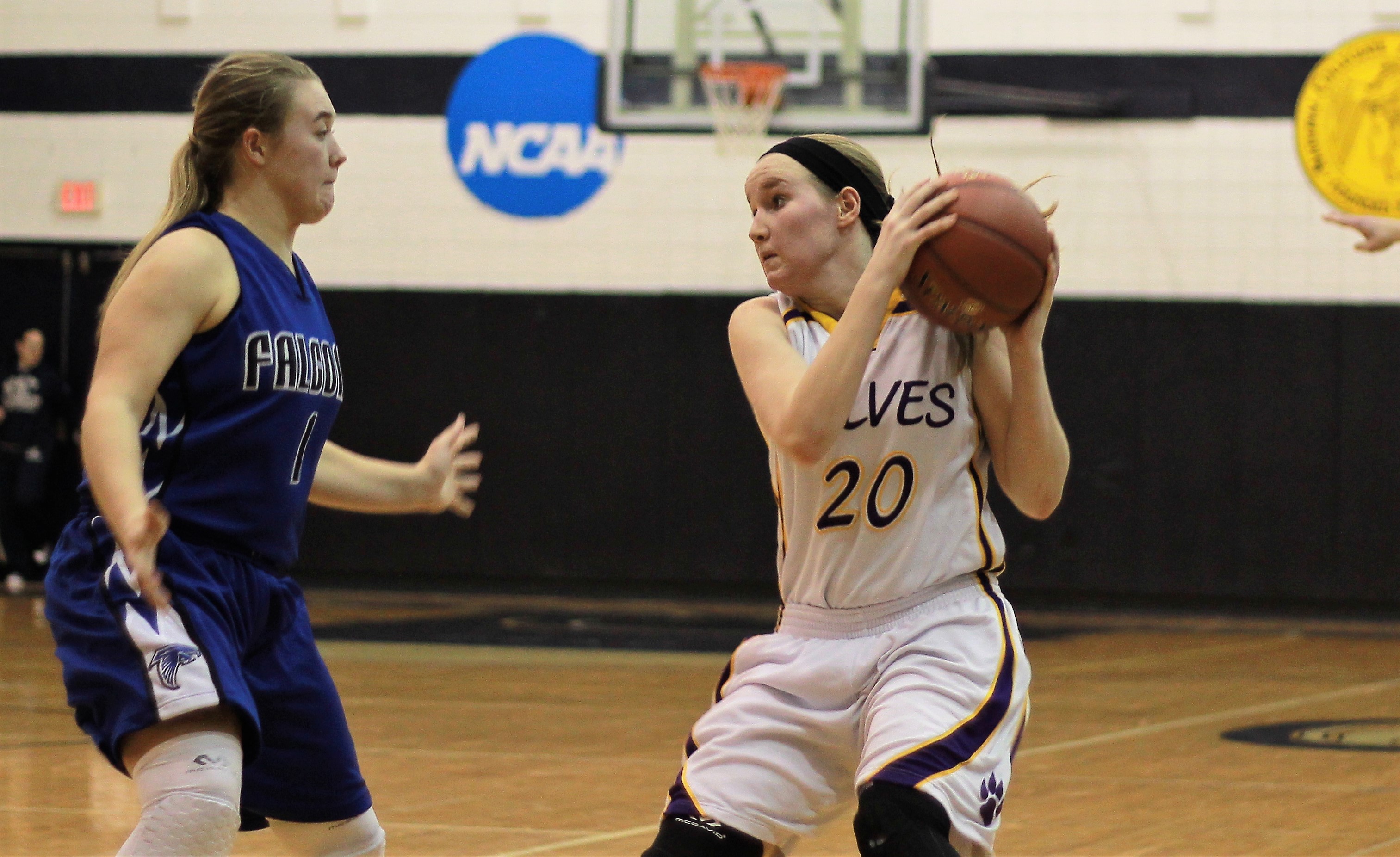 FOXBURG, Pa. – A-C Valley vs. North Clarion has become of the premier girls' basketball events in District 9 over the past few years, and the 2019 edition of the rivalry takes place on Laurel Eye Clinic Friday Hoops via exploreRadio and exploreClarion.com when North Clarion travels to A-C Valley to take on the Lady Falcons Friday night.
(Photo: Cami McNany (left) of A-C Valley and Abby Gatesman (right) of North Clarion (are the leading scorers for their respective teams. Photo by Jared Bakaysa of JB Graphics. See more of Bakaysa's work here)
Fans can listen to the game from A-C Valley High School live on exploreClarion.com. Go straight to the website and the player will work on any mobile device. (You may need to hit the play button in order to get the stream to play) or click here to listen.
The Kerle Tire Pre-Game Show for the 6:30 p.m. tip will start at 6:00 p.m. with Mike Kalinowski and Bob "The Governor" Dunkle on the call with Chris Rossetti providing pre- and post-game interviews.
Despite each team losing an All-District player from a year ago – Tori Obenrader for North Clarion and Ellie Thompson for A-C Valley – they are both right back near the top of the teams in District 9 in 2019.
A-C Valley enters the contest at 9-3 overall and 5-0 in the KSAC South, while North Clarion is 9-2 overall and 3-0 in the KSAC North.
A year ago, North Clarion won all three meetings with the Lady Falcons, including a 52-49 victory in the District 9 Class 1A title game and a 54-49 win in the KSAC Championship Game. The She-Wolves also won the regular-season contest, 43-34, at North Clarion. That ran North Clarion's win streak against A-C Valley to five games with the She-Wolves also taking a 57-50 decision in the 2017 District 9 Class 1A semifinals after the teams split their regular-season meetings that year.
A-C Valley was the last Clarion County/KSAC school to beat North Clarion handing the She-Wolves a 65-64 loss Jan. 20, 2017, at A-C Valley when Olivia Boocks hit a free throw with no time in the clock.
Boocks, who missed all three meetings between the teams last year with an injury, is back and healthy this season averaging 11.9 points per game. She is one of three Lady Falcons to average in double digits. Cami McNany leads A-C Valley at 12.3 ppg, and Kylee Eaton adds 11.3 ppg. Andrea Meals also chips in 6.8 ppg.
Abby Gatesman leads the way for North Clarion scoring 14.6 ppg with Mackenzie Bauer chipping in 11.8 ppg, Haley Sherman adds 7.5 ppg and Gabby Schmader 7.1 ppg.
The following local sponsors have signed on to make KSAC Hoops possible: