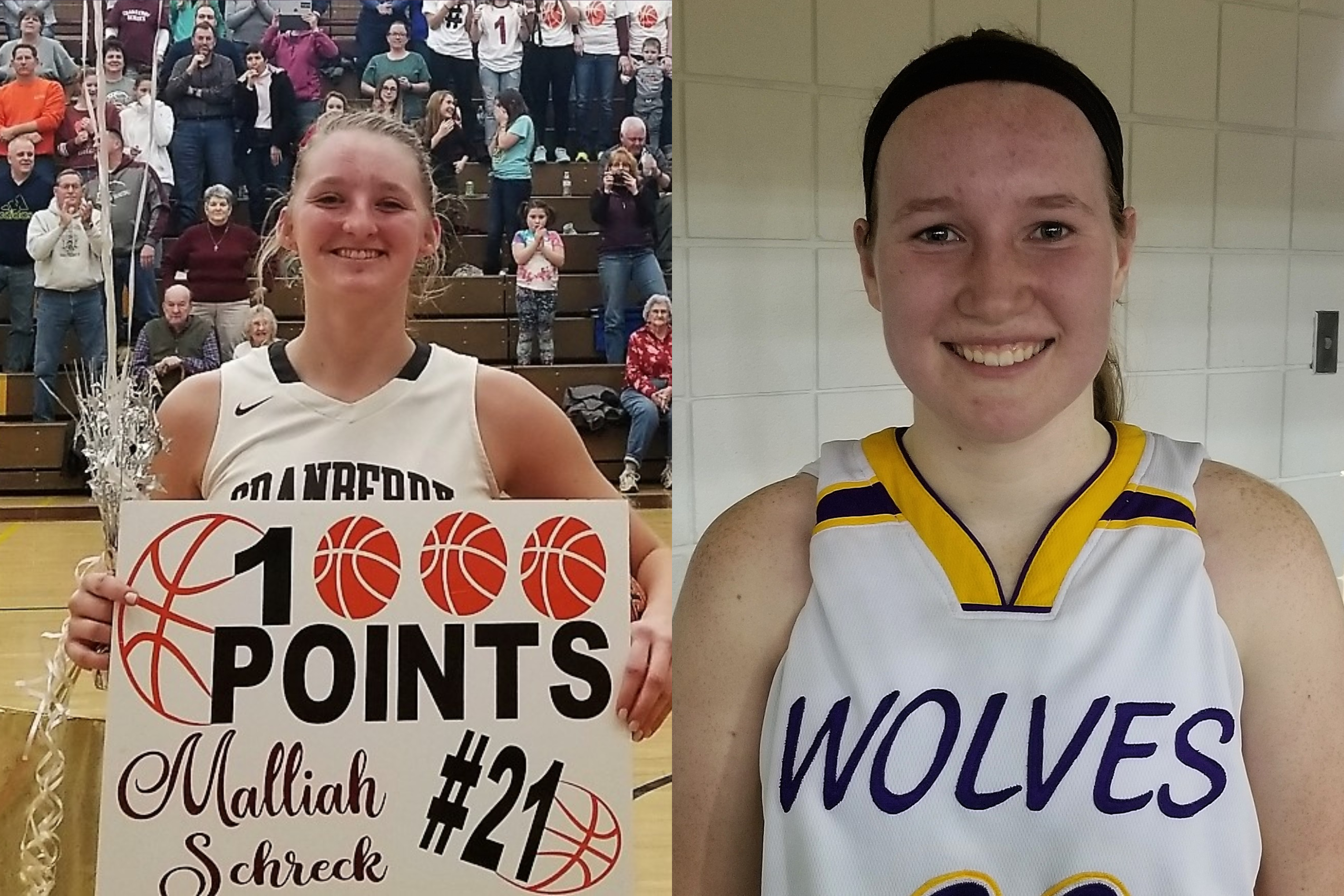 SENECA, Pa.  –  The first girls' basketball game of the year on Laurel Eye Clinic Friday Night Hoops will feature a key early season KSAC North matchup with North Clarion traveling to Cranberry, and the game can be heard via exploreRadio and exploreClarion.com.

(Photo: Malliah Schreck on the left of Cranberry and Abby Gatesman on the right of North Clarion)
Fans can listen to the game from Cranberry High School live on exploreClarion.com. Go straight to the website and the player will work on any mobile device (you may need to hit the play button in order to get the stream to play) or click here to listen.
The Kerle Tire Pre-Game Show will start at 6:50 p.m. with Mike Kalinowski and "The Governor" Bob Dunkle on the call with Chris Rossetti providing pre- and post-game interviews.
Cranberry enters the game at 3-0 on the year, while North Clarion is 1-1. The Berries won the Roy Sanner Memorial Tournament at Rocky Grove High School last weekend and then ran past Oil City earlier this week. North Clarion finished second at the Brookville Tip-off Tournament beating Clarion-Limestone and falling to host Brookville. It was the She-Wolves first regular-season loss since January 2017.
North Clarion is paced by junior Abby Gatesman, who is averaging 12.5 points per game through two contests with Mackenzie Bauer adding 10.0 points per game.
Cranberry is paced by newly minted 1,000-point scorer Maliah Schreck, who comes into the game with 1,001 career points while averaging 22.7 points per game. Ava Ferringer is contributing a healthy 15.7 points per contest to give the Berries a dynamic one-two punch.
The following local sponsors have signed on to make KSAC Hoops possible: