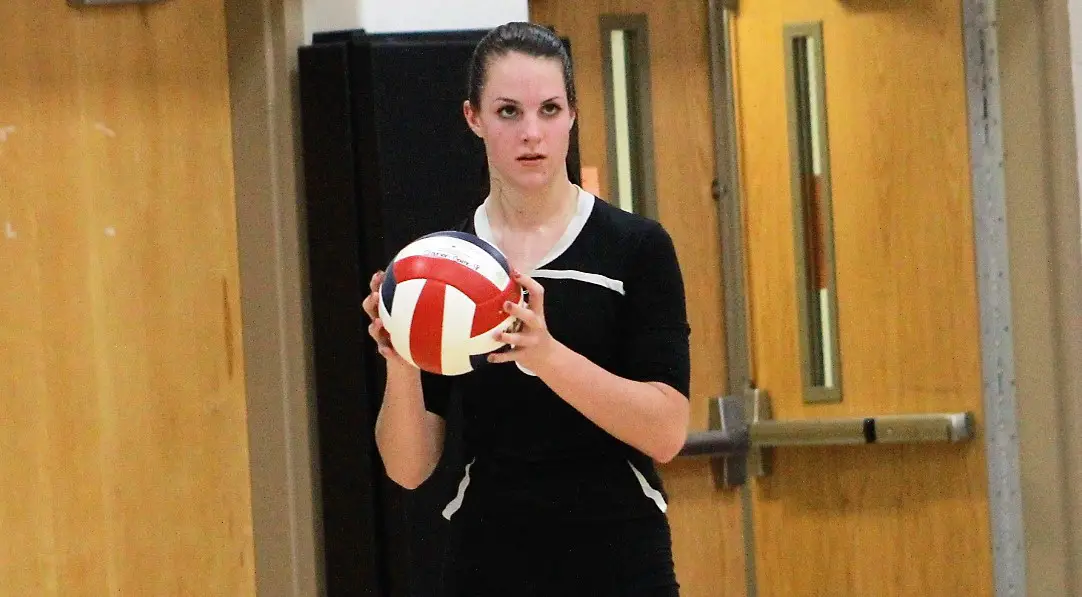 PUNXSUTAWNEY, Pa.  – Tune in live Saturday, Nov. 10, on exploreClarion.com and D9Sports.com for the PIAA Volleyball quarterfinals when Clarion takes on Northern Cambria as part of the Burns & Burns High School Volleyball Playoff Broadcast Package.
(Photo of Clarion's Maddie Schill. Photo by Jared Bakaysa. See more of Bakaysa's work here)
The second meeting of the season between these two teams – Northern Cambria won the first one in September – has a PIAA semifinal berth on the line. The start time will now be somewhere between 5:30 p.m. and 5:45 p.m. we will be on the air around 5:20 p.m. But those times are subject to change because the game is the fourth of four from Punxsutawney High School on the day. Stay tuned to exploreClarion.com and D9Sports.com for any changes to the broadcast start schedule.
Joining Burns & Burns in sponsoring the postseason broadcasts on the EYT Radio Network are Dr. Dirk Vandermeer, OD (814-226-9505), Ameriprise financial advisor Matt Best in Shippenville and Friends of Clarion Volleyball.
Mike Kalinowski and Chris Rossetti will be on the call of the game, which is also a rematch of a quarterfinal contest from last year won by Clarion, 3-1.
Fans can listen to the game live on exploreClarion.com. Go straight to the website and the player will work on any mobile device (you may need to hit the play button in order to get the stream to play) or click here to listen.