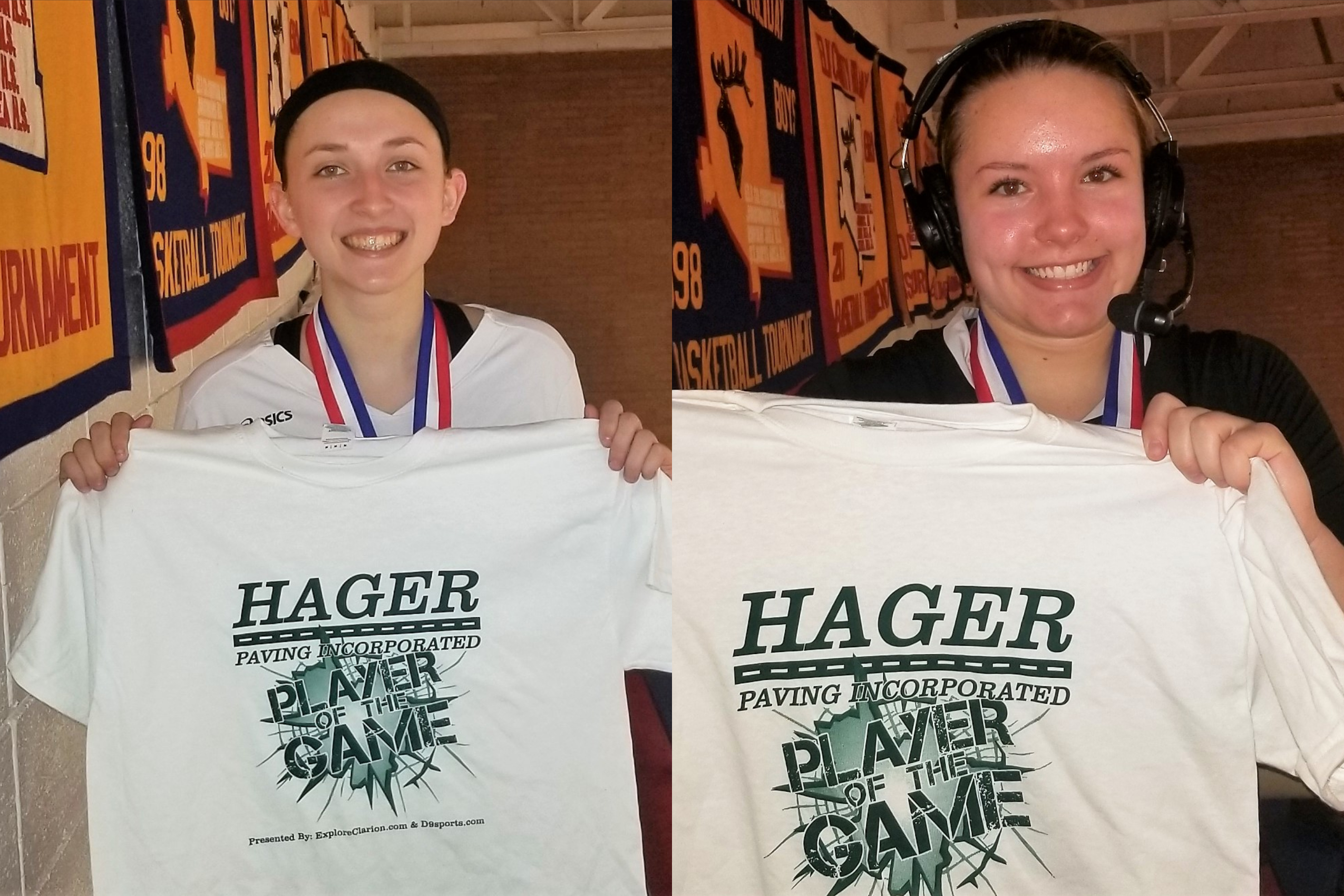 DUBOIS, Pa. – Tune in live Tuesday, Nov. 6, on exploreClarion.com and D9Sports.com for a pair of PIAA first-round matchups as part of the Burns & Burns High School Volleyball Playoff Broadcast Package.
Click here to listen
(Photo of Redbank Valley's Carissa Rearick (left) and Clarion's Dorothy Kalinowski. See more of Bakaysa's work here)
The PIAA Class 2A first-round matchup between District 9 champion Redbank Valley and WPIAL fourth-place finisher Freeport and the PIAA Class 1A first-round matchup between District 9 champion Clarion and District 10 runner-up Cambridge Springs will both be broadcast live from DuBois High School.
Joining Burns & Burns in sponsoring the postseason broadcasts on the EYT Radio Network are Dr. Dirk Vandermeer, OD (814-226-9505), Ameriprise financial advisor Matt Best in Shippenville Friends of Clarion Volleyball, Tom's Riverside in New Bethlehem and Char-Val Candies (additional advertisers could still be added Tuesday).
Airtime will for the Class 2A match, which is slated to start at 5 p.m., will be at approximately 4:45 p.m. The airtime for the Class 1A match will be immediately following the Class 2A game with Mike Kalinowski on both broadcasts from DuBois High School.
Fans can listen to the game live on exploreClarion.com. Go straight to the website and the player will work on any mobile device (you may need to hit the play button in order to get the stream to play) or click here to listen.