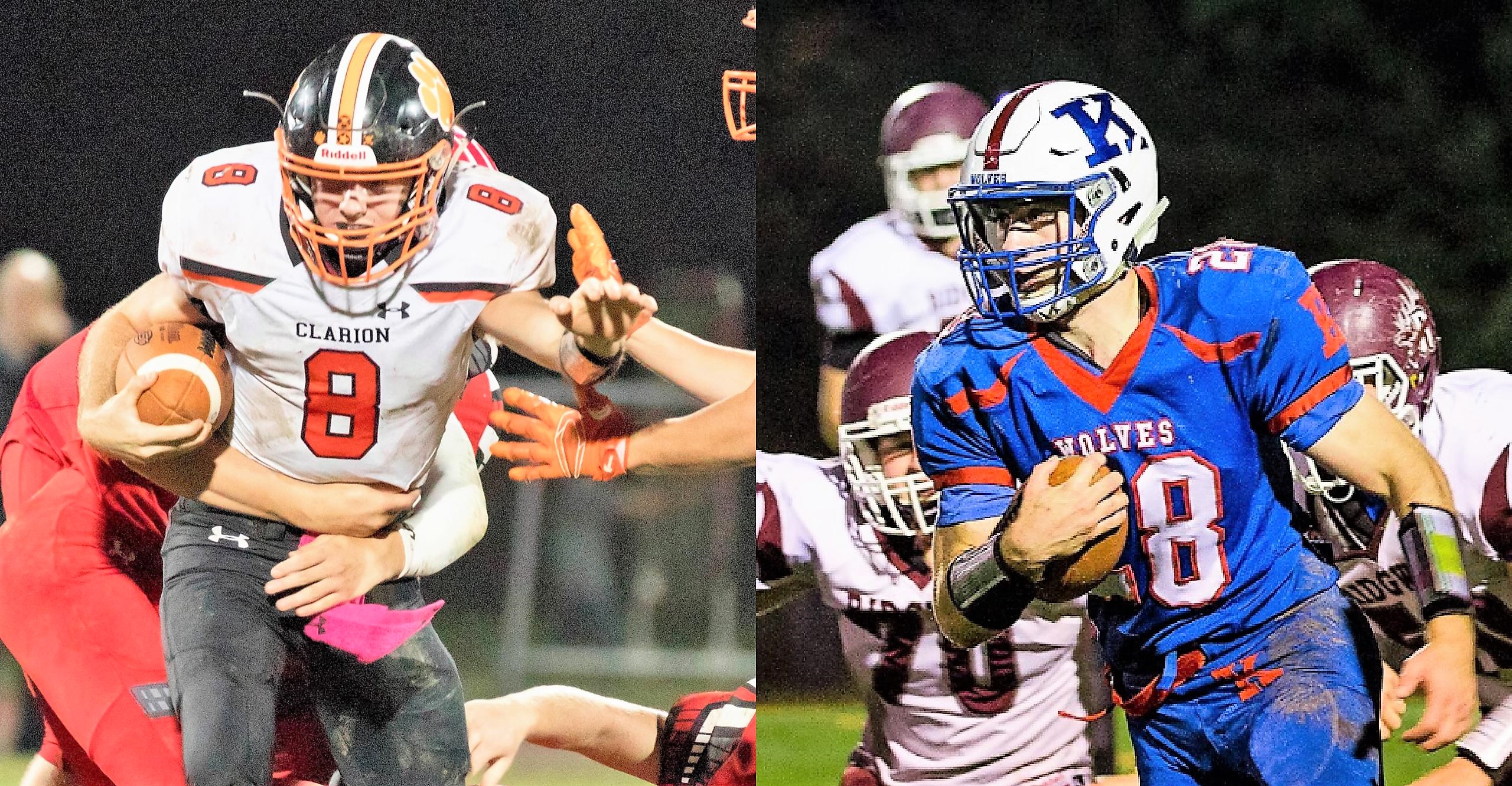 BROCKWAY, Pa. – Our full weekend of football coverage continues on ExploreRadio, as we bring you a second Kerle Tire Football Game of the Week Friday night with Clarion taking on Kane in the District 9 Class 2A title game from Brockway's Varischetti Field.
Airtime for Kerle Tire Pregame Show is 6:30 p.m. with Bob "The Governor" Dunkle and Mike Kalinowski on the call. Kickoff is set for 7:00 p.m.
Fans can listen to the game live on ExploreClarion.com as well as with the ExploreRadio/ExploreClarion app (fans should click on the ExploreClarion feed on the app for the game). Fans who don't already have the app can download it for both Apple and Android.
This is a rematch of last year's championship game won by Kane, 21-14, in a game in which Clarion was without starting quarterback Spencer Miller.
Miller is back this year to lead the Bobcats (10-0) along with Colton Rapp, Logan Minich and a strong offensive line.
Kane (11-0), which is seeking a fourth straight D9 title and its second in a row in Class 2A, is in a D9 championship game for the sixth straight year. The Wolves are led by quarterback Reed Williams, wide receiver Ray Maze and running back Erik DeLong.
The following local sponsors have signed on to make this year's Kerle Tire KSAC Game of the Week possible: