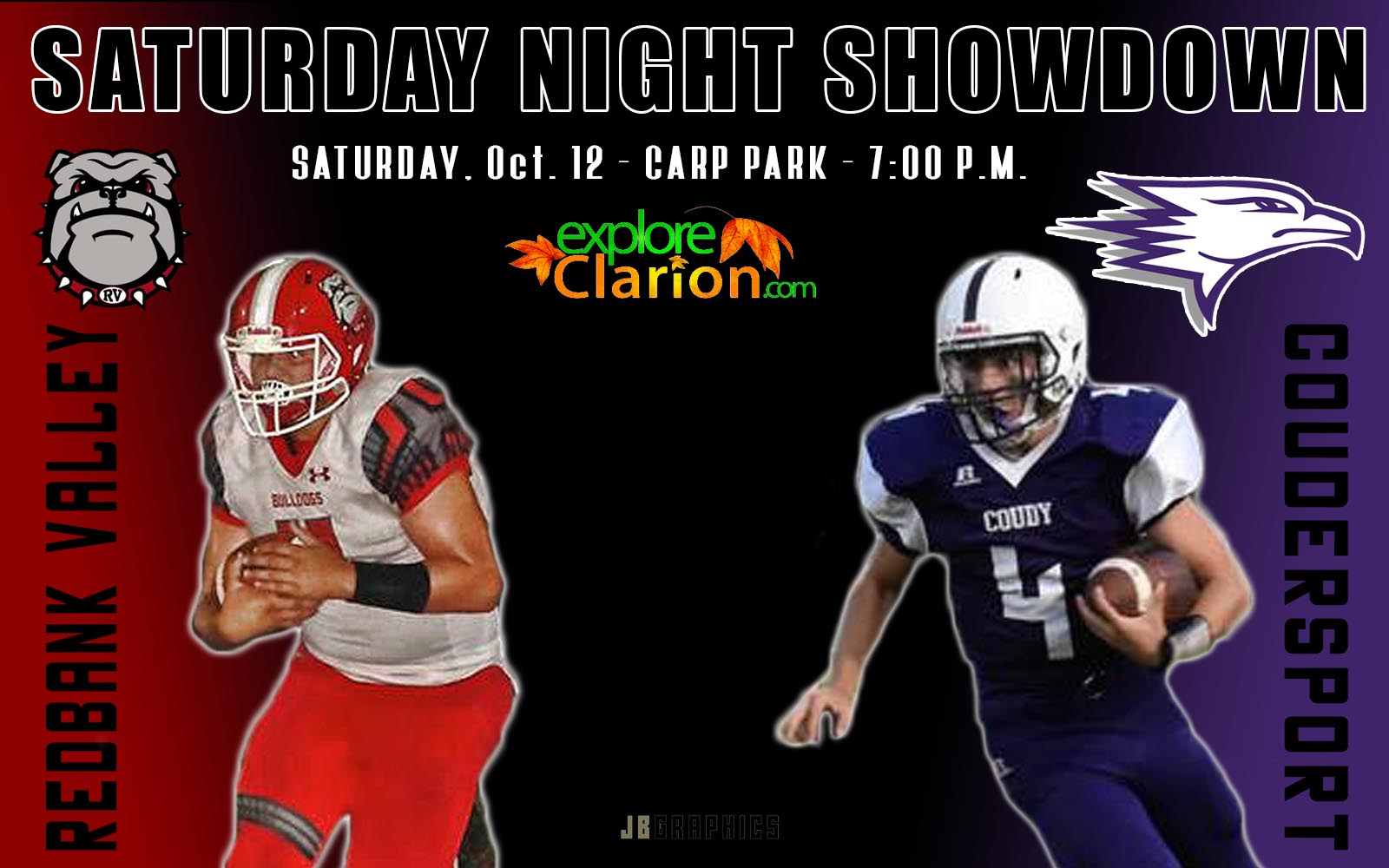 COUDERSPORT, Pa. – The top two Small School Division teams will meet up in Coudersport Saturday night when Redbank Valley (7-0) makes the long trip up north to take on the Falcons (6-0), and EYT Media/D9Sports has you covered when it presents a Special Saturday Night edition of the Kerle Tire Game of the Week
(Graphic by Jared Bakaysa of JB Graphics. See more of Bakaysa's work here)
The Kerle Tire Pregame Show with Chris Rossetti, Rich Rhoades and Jared Bakaysa the CARP in Coudersport starts at 6:30 p.m.
Redbank Valley is ranked No. 1 in District 9 in the latest Allegheny Grille of Foxburg D9Sports.com District 9 rankings, while Coudersport comes in at No. 2. They are the lone remaining unbeaten teams in the District.
Last year, these teams met twice in Redbank Valley with the Bulldogs securing a regular-season win over the Falcons but Coudersport coming back in the District 9 Class 1A playoffs to beat Redbank Valley on its way to the D9 title.
In addition to the great weekly sponsors, the Redbank Valley at Coudersport game is also being brought to you by E&G Auto Plus in Coudersport, Buchananan's Pharmacy in Coudersport and the soon-to-be-opened Bee's Knees in Coudersport.
The following local sponsors have signed on to make this year's Kerle Tire Game of the Week possible: