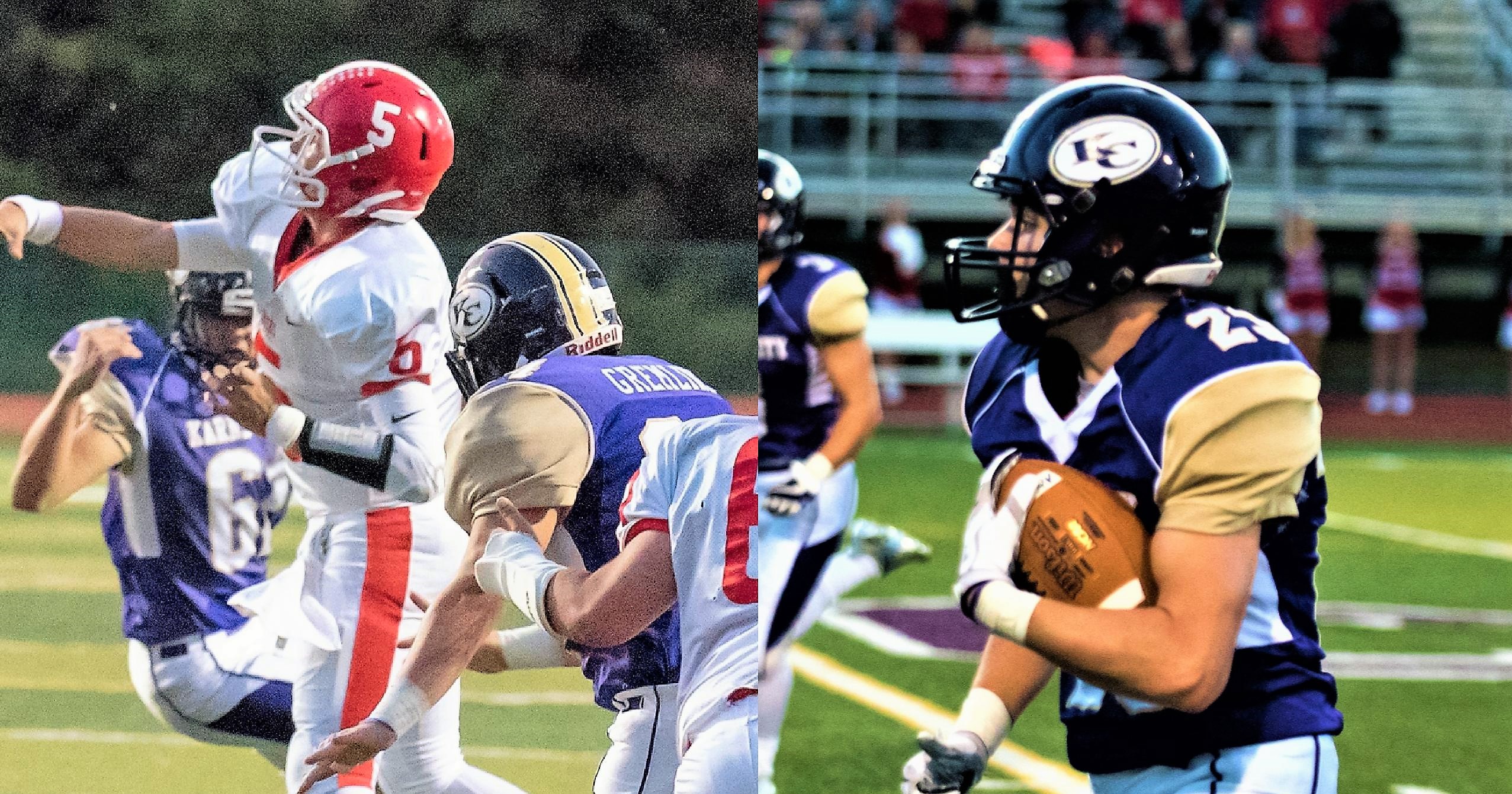 CLARION, Pa. – A full weekend of Kerle Tire KSAC Football Games of the Week on ExploreRadio gets started Thursday night when Karns City takes on Punxsutawney in the District 9 Class 3A title game from Clarion University's Memorial Stadium.
Airtime for Kerle Tire Pregame Show is 6:30 p.m. with Bob "The Governor" Dunkle and Mike Kalinowski on the call. Kickoff is set for 7:00 p.m.
Fans can listen to the game live on ExploreClarion.com as well as with the ExploreRadio/ExploreClarion app (fans should click on the ExploreClarion feed on the app for the game). Fans who don't already have the app can download it for both Apple and Android.
This is the second meeting of the year between these teams with Karns City (6-4) taking the first one, 42-32, Sept. 22 in Karns City.
Dalton Beham ran wild for the Gremlins that night gaining 279 yards while scoring five touchdowns on 19 carries. Karns City led 21-19 at halftime but was able to expand the lead in the second half on a three Beham touchdown runs.
Dylan Ishman was 16 of 25 for 303 yards and four touchdowns while also running for a score for Punxsutawney (4-6), while Tyler Richardson had eight catches for 191 yards and two touchdowns. Alex Gianvito added a pair of scoring catches for Punxsutawney as well and had four catches for 87 yards.
The following local sponsors have signed on to make this year's Kerle Tire KSAC Game of the Week possible: