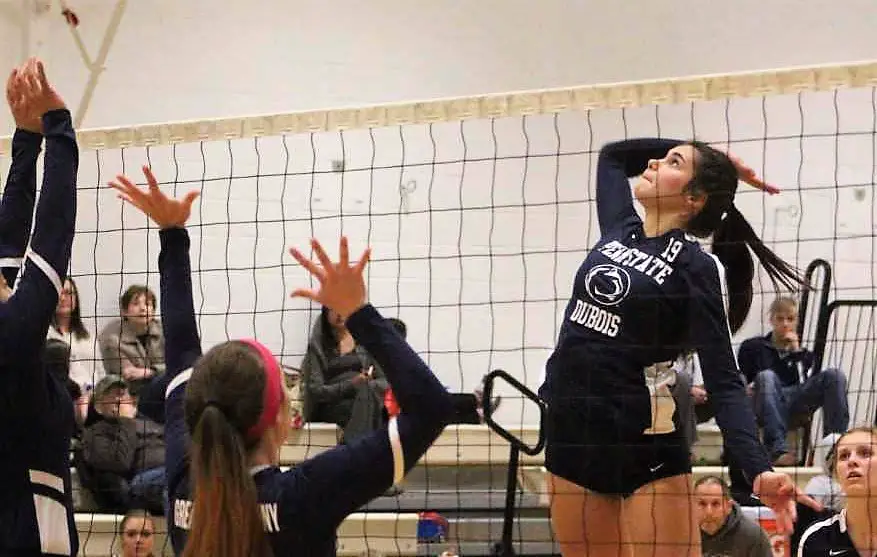 DUBOIS, Pa. – The Penn State DuBois Athletic Department had another very productive fall in terms of athletic success for 2018.
Fall Sports Recap:
With the golf team winning the 2017 PSUAC Championship last season, they started off a little slow to begin this season. With their highest tournament finish of the season being 2nd, and that being the one DuBois hosted, they went into the 2018 PSUAC Championship not favored to be near the top. After day 1 however, Coach Powell saw his team trailing by only 4 strokes.

Freshman Ian Helsel (Indiana, Pa.) shot a 74, and Junior Brandon Orsich (Clearfield, Pa.) shot an 81 to keep DuBois alive the second day of the tournament, and the Lions were able to earn another PSUAC Championship Title.

The Penn State DuBois volleyball team was ranked in the Top 5 in the country almost all season and even finished regular season competition ranked No. 3 in the country. As a No. 2 seed in the PSUAC Championship Tournament, though, DuBois lost to Penn State Beaver in the quarterfinals.

A few milestones were hit this season as Keara Shrefler (Kersey, Pa.) got her 500th kill, and Alyssa Simbeck (St Marys, Pa.) set her 1,000th assist.

Winter Preview:
With a few key returners and a couple of good transfers, coach Pat Lewis has a veteran team put together for his women's basketball team to hit the floor running this season. With two seniors in Kristen Williams (Sugar Grove, Pa.) and Melody Young (Eldred, Pa.), and three juniors in Morgan Silvis (Tionesta, Pa.), Hope Bridge (Punxsutawney, Pa.), and transfer Maddie Sprankle (Johnstown, Pa.) Lewis is looking forward to the experience he'll have on this roster. Last season the DuBois Lady Lions went 7-7 in conference play, and 15-9 overall. Young led the team last year with 11.8 ppg and 9.9 rpg while Williams added 10.3 ppg and 2.9 apg. These ladies will look to build on their success from last year, and get the team back to its winning ways.
The DuBois men's basketball team is in an untested roster position. With only three returners from last year's team, coach Dylan Howard will be building his program around them. Dylan Huey (Punxsutawney, Pa.), Tre'von Williams (Johnstown, Pa.), and Cole Morris (Rimersburg, Pa.) are the returners for Howard, but all three come with a desire to win. A few key additions to watch for are big man Osagie Evbuomwan (Severn, Md.), Bernard Rauckhorst (Grampian, Pa.) who does have a few games experience from previous seasons with Howard, and junior transfer from Pitt-Bradford Zack Dahlstrand (Erie, Pa.).
Morris shot well from the 3-point line last season with a 38.5 percent shooting percentage and averaged a team-high 3.3 apg. Huey held a 61.3 percent field-goal shooting percentage throughout the season, put up 11.8 ppg and averaged 5.2 rpg. Williams, who came to the team late in the season, had a 41.2 percent 3-point field goal percenage, and pulled down 3.2 rpg.