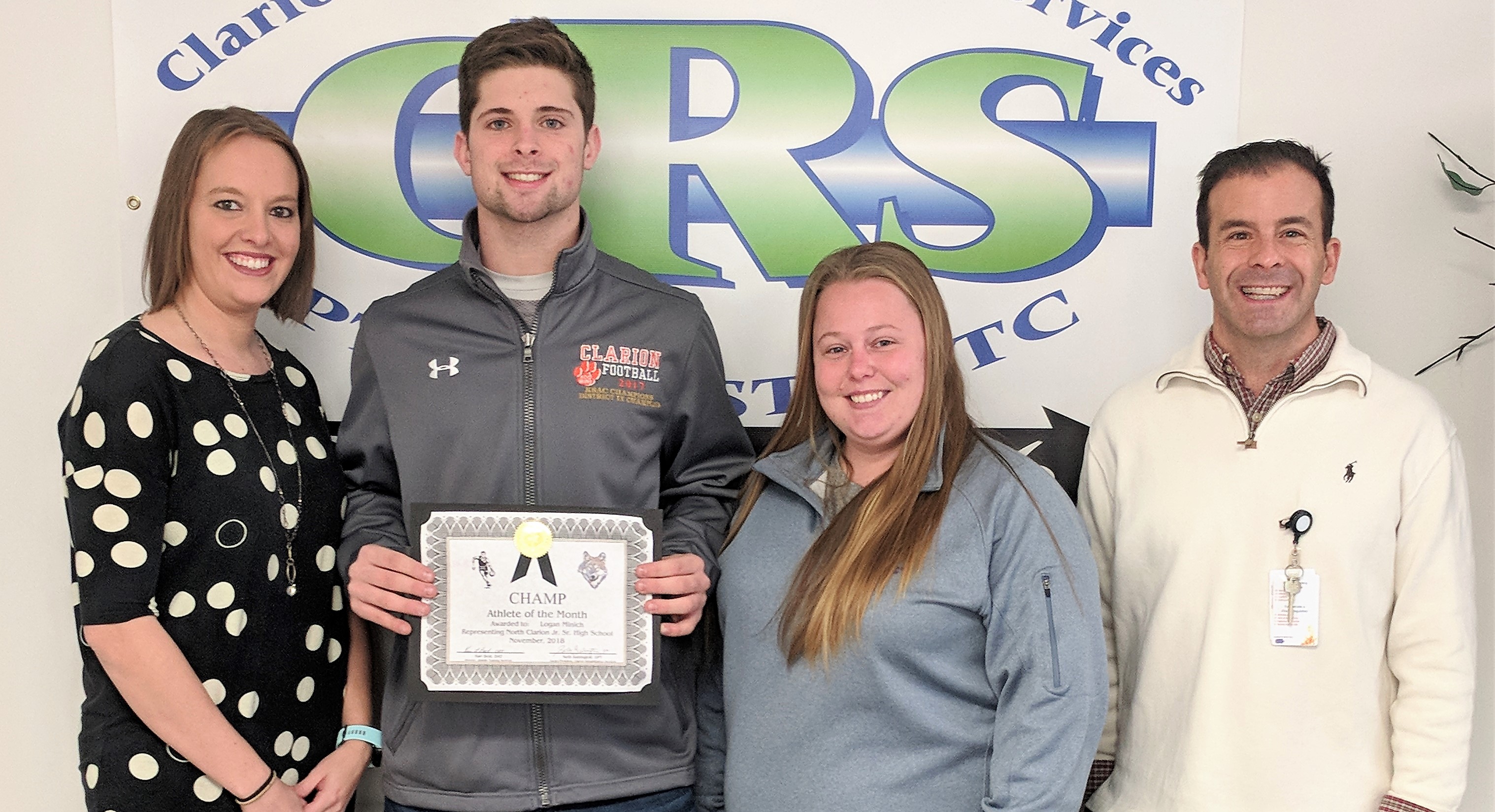 CLARION, Pa. – Logan Minich of North Clarion is the November 2018 Clarion Rehab Services and CHAMP (Clarion Hospital Athletic Medicine Program) Student-Athlete of the Month.
(Photo: Kari Best, Director of Sports Medicine for CHAMP; Logan Minich, Melinda Huey, North Clarion High School Athletic Trainer; and Seth Babington Owner of Clarion Rehab. Submitted photo)
Logan is a senior at North Clarion High School where he participates in football (co-op with Clarion), basketball and baseball. He is also involved in National Honors Society and ski-club. His hobbies include hunting, fishing, spending time with friends and playing sports.
Minich's future plans are to attend Slippery Rock for either exercise science or pre-physical therapy. He says his favorite sports memory is winning the D9 championship his junior year in football against Kane and then going on to the state playoffs to beat Chestnut Ridge after trailing 14-0 at halftime.
"The most inspiring people in my life are my parents," Minich said. "My dad would always be outside with us when we were little which led to helping me and my brother (twin brother Sam) become good at sports. Along with my dad, my mom also is at every sporting event and non-sporting event. They are always there to support us."
Minich received gift certificates from both DE Sports, Inc. and Pizza Pub for winning the award.