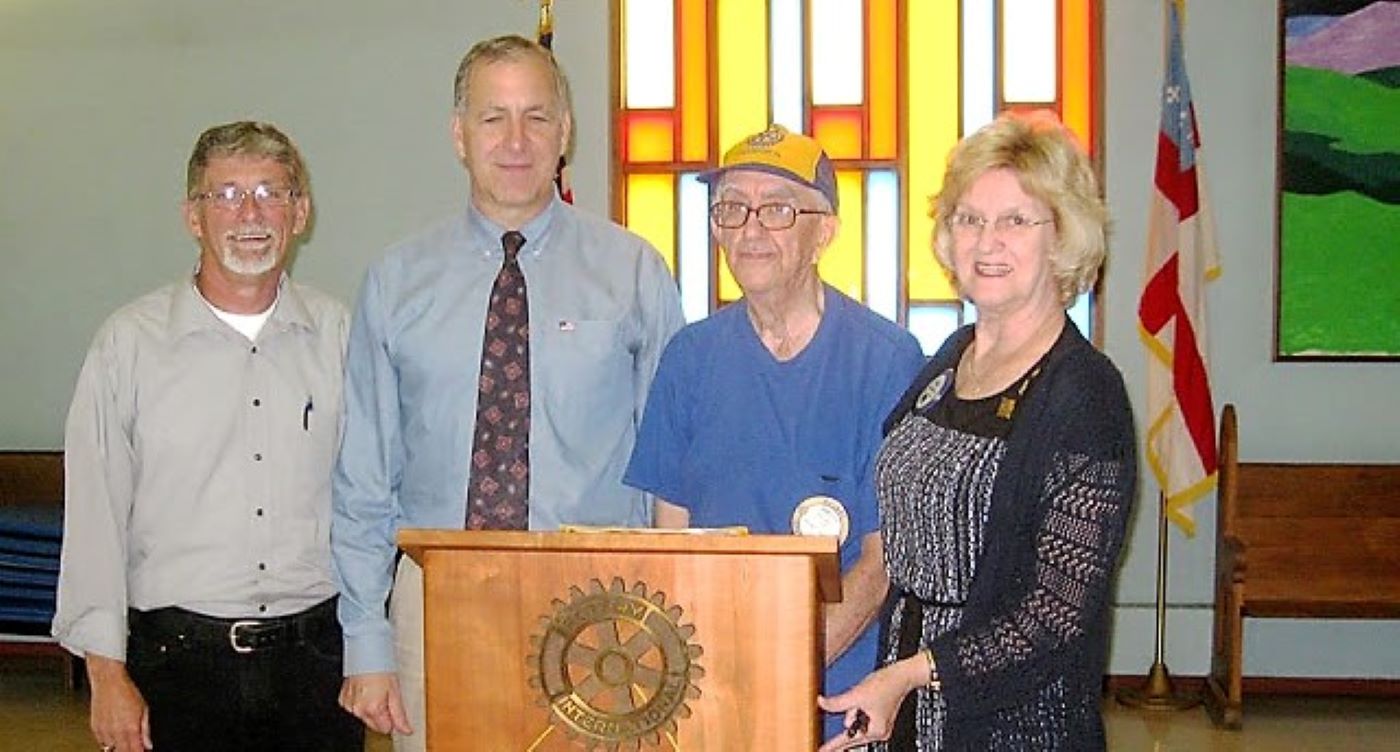 COUDERSPORT, Pa. – While Owen Chambers' steal and 3-pointer at the horn lifted the Coudersport boys' basketball team into the second round of the PIAA Class 2A playoffs Saturday, the team soon found out some sad news after the game.
(Photo of Robert Smith (second from right). The photo was submitted to D9Sports.com and was from a 2015 Coudersport's Rotary Club meeting. Smith was a long-time active member of the rotary in the town. This photo originally appeared on the local Coudersport blog news site Solomons Words)
Long-time Coudersport supporter Robert "Smitty" Smith passed away at the age of 81 during the game.
"I informed the team that Smitty passed away while listening to the game tonight," Coudersport athletic director John Sherry told D9Sports.com. "He was the most loyal of Coudersport fans. The team would like to dedicate the game to him and will miss his support but know that he is watching over them."
Prior to leaving for St. Marys for the game against South Side Beaver, a 73-70 win thanks to Chambers' heroic shot, the basketball team visited Smith in the hospital.
After the game, Sherry had a big announcement to make in how the school will honor its long-time supporter.
"The Coudersport Athletes of the Year Award will now be named the Robert Smith Rotary Athlete of the Year in his memory," Sherry said. "I can't say enough about Mr. Smith and his boundless support for our athletic programs. He truly bled purple and white."
Brian Green, a long-time athletic coach in the district whose kids both played for Coudersport, echoed Sherry's sentiments.
"He was very proud of Falcon sports," Green said. "He always spoke highly of our athletes. He was a nice man who will certainly be missed."