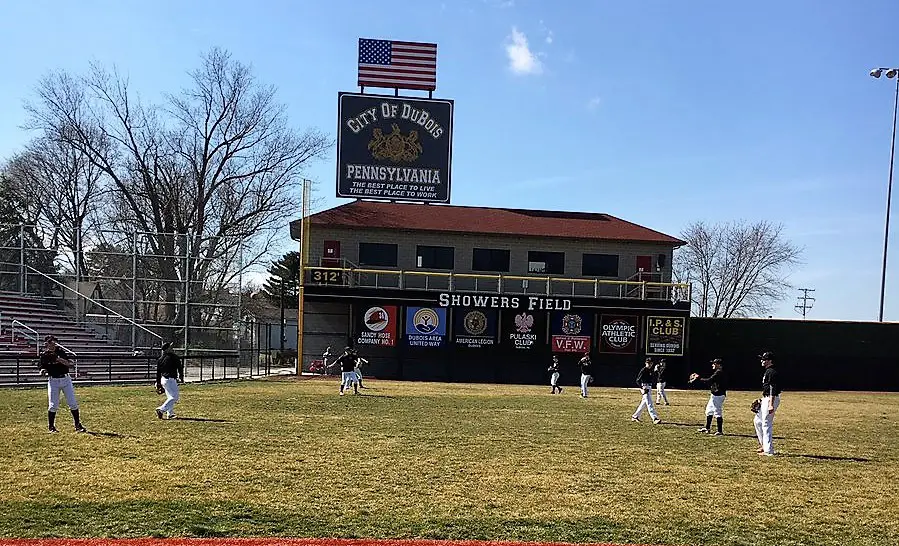 DUBOIS, Pa. – Nick LaBrasca drove in three runs to lead the DuBois baseball team to a season-opening 5-4 win over visiting Central Mountain Friday at Showers Field.
(Photo courtesy of DuBois Baseball Twitter)
Ethan Long delivered the game-winning hit in the bottom of the sixth inning break a four-all tie with a base hit that plated Colin Read.
Long's hit made him the winning pitcher, as he tossed 3 ⅔ innings of scoreless relief allowing one hit and three walks while striking out two.
PHILIPSBURG-OSCEOLA 8, CURWENSVILLE 2
CURWENSVILLE, Pa. – Josh Earnest and Gage Coudriet each drove in two runs to lead visiting Philipsburg-Osceola to an 8-2 run over Curwensville in the season opener for both teams.
Cam Domblisky picked up the win going four innings allowing just two hits and striking out 10.
Bryce Timko had a big day for Curwensville going 3-for-3 with a run scored.
NORTH PENNS-MANSFIELD 10, COUDERSPORT 6
MANSFIELD, Pa. – Logan Adams had three hits and Kipp Hillson hit a solo home run to lead North Penn-Mansfield to a 10-6 win over visiting Coudersport.
Eli Harris had three hits including a double for the Falcons, who also got a double from Elliott Hite, who suffered the loss.
SOFTBALL
CAMERON COUNTY 9, BUCKTAIL 0
EMPORIUM, Pa. – Laila Smith scattered three hits and a hit batter over seven innings while striking out seven to lead Cameron County to a 9-0 season-opening game win over visiting Bucktail.
Smith was also deadly with the bat going 3-for-4 with a double. Sami Bickford added two hits and two RBIs, and Amily Schatz and Kaitlyn Burgett both had two-run singles during a seven-run fifth for the Lady Raiders.
Myra Poorman took the loss for Bucktial allowing eight hits, a walk and a hit batter while striking out seven.