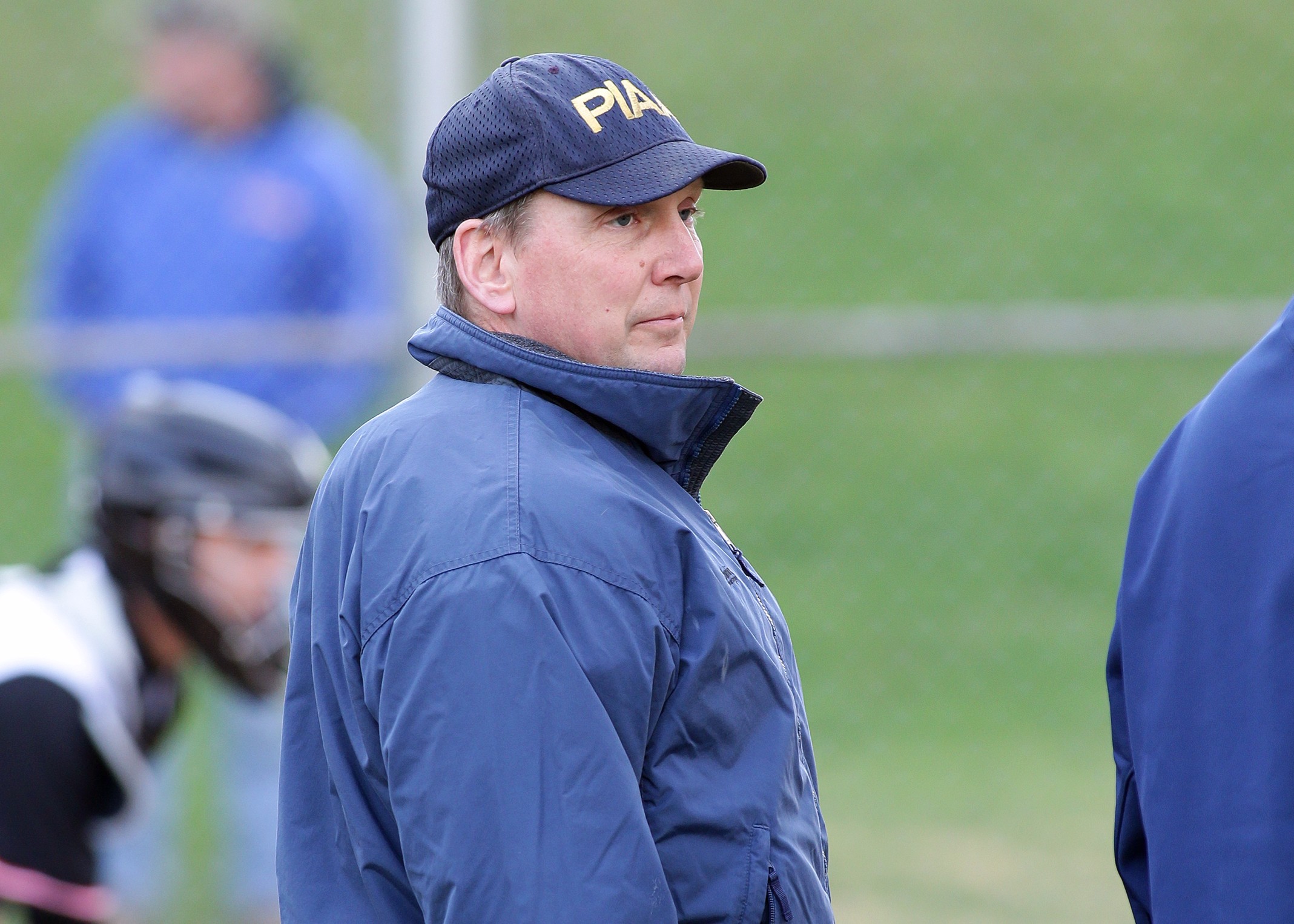 BASEBALL
KARNS CITY 7, BROOKVILLE 1
See full story on ExploreClarion (Karns City prospective) or ExploreJeffersonPa (Brookville prospective) with video
BUTLER, Pa. – Evan Stitt went 2-for-3 with two runs scored and two RBIs, and Holden Martin threw five strong innings to lead Karns City to a season-opening 7-1 victory over visiting Brookville at Kelly Automotive Park in Butler Thursday.
Martin threw five innings of 3-hit ball for the Gremlins allowing one unearned run while walking one and striking out six. Eric Dodd finished off with two scoreless, hitless innings of relief striking out three.  
Freshman Nolan Riley also drove home three runs for Karns City, which used three-run third and fifth innings to break the game open after each team had scored a run in the first. Riley was 1-for-1 with a two-run single and a sacrifice fly in the game.
Jimmy Thompson set the table for the Gremlins going 2-for-3 with a pair of stolen bases and two runs scored out of the leadoff spot.
Logan Thrush went 2-for-3 with a run scored for Brookville.
Ben Reitz look the loss giving up four runs, all earned, in three innings of work. He allowed five hits and two walks while striking out four.
COUDERSPORT 12, COWANESQUE VALLEY 2, 6 INNINGS
COUDERSPORT, Pa. – Navada Waterman struck out eight in four innings of work, as Coudersport 10-run ruled visiting Cowanesque Valley, 12-2, in six innings in the season opener Thursday.
Waterman also helped himself at the plate going 1-for-1 while reaching base four times and scoring four runs. Kullen Crosby added a 2-for-4 performance with a double.
Austen Saulter came in relief of Waterman and struck out one in two innings of work.  
PUNXSUTAWNEY GOES 1-1 IN GEORGIA
EMERSON, Ga. – The Punxsutawney baseball team went 1-1 Thursday on a spring trip in Emerson, Ga.
The Chucks lost 3-2 to O'Fallon Township (Ill.) in the opener before coming back to beat Athens (Ala.) 13-6 in the second game of the day.
In the first game, O'Fallon scored a run in the bottom of the fifth after Punxsy had tied the game at two with two in the top of the inning to get the win.
Brandon Matthews and Dylan Huey each had RBIs for the Chucks with Huey going 2-for-3. Braxton Giavedoni was 2-for-4 with a run scored.
Logan Johnston took the loss in relief giving up one run on three hits and two walks in two innings. Peyton Graham went four innings giving up two runs on five hits and two walks.
In the nightcap, the Chucks offense exploded three in the fourth and five in the fifth.
Giavedoni was 3-for-4 with two doubles, three runs scored and an RBI. Matthews drove home three and was 2-for-4 with a double and two runs scored. Johnston was also 2-for-3 with two runs scored, while Lucas Ambler had three RBIs. Lucas Burkett scored three times and was 2-for-3 with a walk.
Lance Pennington threw a complete game to get the win giving up six runs, four earned, on seven hits and five walks while striking out four.
SOFTBALL
KARNS CITY 4, BROOKVILLE 1
See full story on ExploreClarion (Karns City prospective) or ExploreJeffersonPa (Brookville prospective) with video
BUTLER, Pa. – Freshman Alyssa Stitt and senior Taylor Downs led Karns City to a 4-1 season-opening win over Brookville Thursday at Kelly Automotive Park in Butler.
Stitt started her high-school career going 3-for-4 with a run scored, while Downs threw a complete-game three hitter allowing one run while walking two and striking out eight.
Taylor Ekas was also 2-for-3 for the Lady Gremlins with a run scored.
Elaina Powell had an inside-the-park home run for Brookville's lone run.
Freshman Carlie McManigle pitched well in her debut giving up four runs, only two earned, in six innings on seven hits and a walk while striking out six.
CURWENSVILLE 3, CLARION 1
CURWENSVILLE, Pa. – A seven-strikeout performance by Rylee Young helped Curwensville to a season-opening 3-1 win over visiting Clarion Thursday.
Young went seven innings giving up one earned run on five hits and three walks while striking out seven. She also had a double and an RBI on offense.  
Kayli Sedgwick was 2-for-3 for the Lady Tide with a double and RBI, while Emily Miller was 1-for-3 with a double.  
Sadie Rudesyle had Clarion's lone RBI, while Maya Thornton and Sidney Kiser each had doubles. MacKenzie DiTullio scored Clarion's run and was 0-for-1 with a walk.