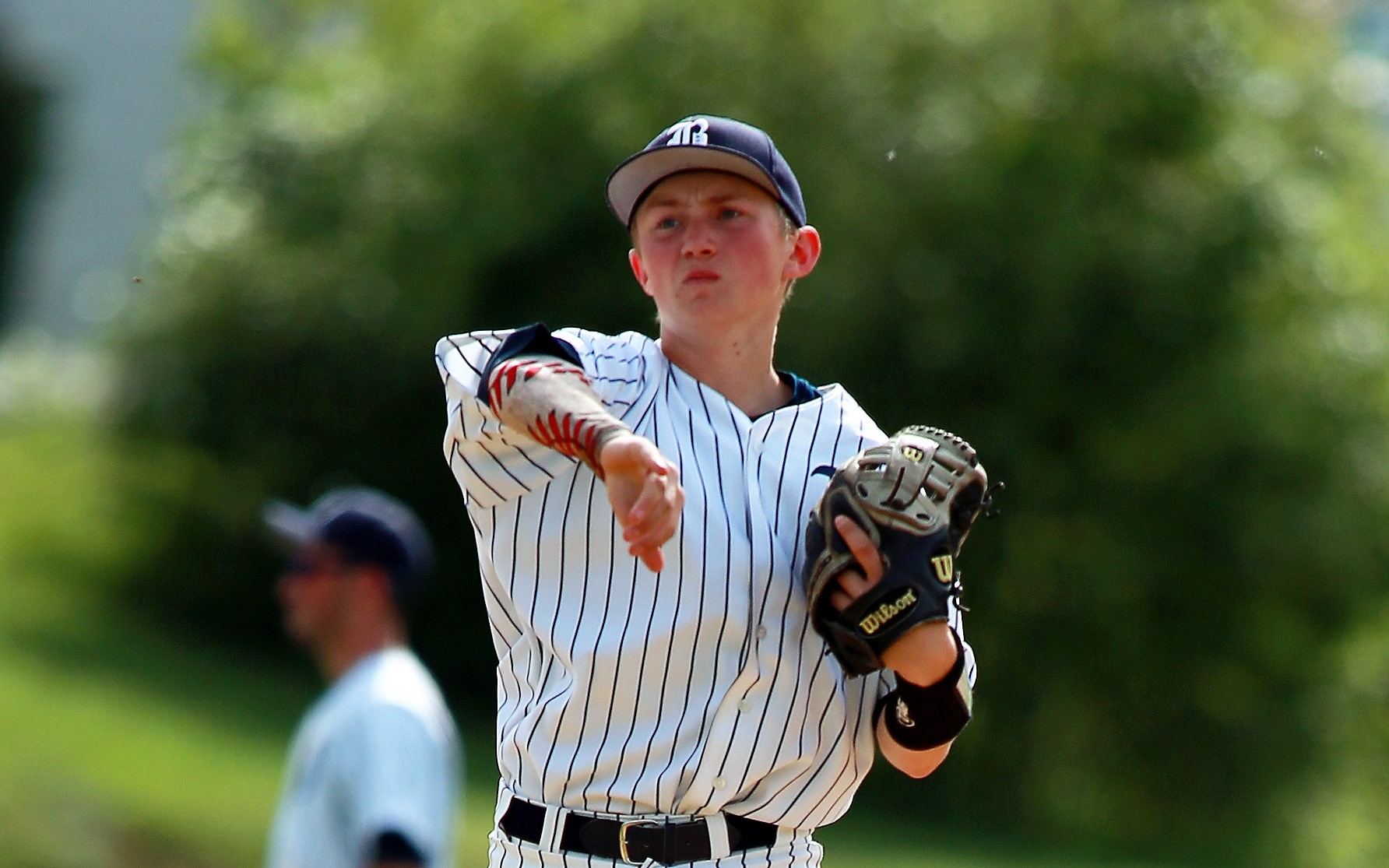 March 30 recaps.
(Photo of Brookville's Seth Dunkle. Photo by Paul Burdick. Check out more of Burdick's work here)
BROOKVILLE 5, DUBOIS CENTRAL CATHOLIC 2
DuBOIS, Pa. – Jace Miner, Hunter Roney and Seth Dunkle drove in runs in Brookville's five-run fifth inning as the Raiders rallied past DuBois Central Catholic for a 5-2 win at City Park's Stern Family Field.
Trailing 2-0 with just one hit over the first four innings off Central starter Anthony Kness, the Raiders put the first six batters on base against Kness to chase him from the game. Singles by Chase Palmer and Brady Caylor followed by a misplayed bunt by Cole LaBenne loaded the bases.
Kness hit Dane Lyle with a pitch to force home a run, Roney singled in another run to tie the game and Miner, who finished with two hits, doubled in two more. Dunkle's groundout brought home the fifth run and set the final score.
Raiders starter Aaron Park got the win, going 4 2/3 innings, striking out four and allowing eight hits, four of them in the first inning that saw the Cardinals score both of their runs. Brandon Walker doubled and scored two batters later on Justin Miknis' sacrifice fly. Dom Torretti singled in Noah Bloom, who also singled.
Dunkle went the final 2 1/3 innings to get the save, allowing one hit while striking out two.
Kness took the loss for the Cardinals, allowing five hits in his four-plus innings. Torretti threw three hitless innings of relief, striking out two. Torretti went 3-for-3 with a double. Bloom and Walker each had two hits.
MONITEAU 7, JOHNSONBURG 2
BUTLER, Pa. – Gage Neal and Mason Mershimer each drove in two runs as Moniteau used a six-run third inning to beat visiting Johnsonburg, 7-2, at Pullman Park in Butler.
Neal was 2-for-3 with a double and a run scored with Mershimer going 1-for-3.
Lee DeMatteis added a 2-for-3 game with a run scored for the Warriors.
Austin Green was 4-for-4 with a double and a run scored to pace Johnsonburg, while Zack Zameroski was 1-for-4 with a double, a run scored and an RBI.
Hunter Fitzingo, who added a double and a run scored on offense, got the win going five innings allowing two runs, both earned, on seven hits while striking out nine. Neal threw two scoreless innings of relief allowing a hit and a walk while striking out four.
Gabe Watts took the loss allowing five runs, all earned, on four hits and four walks while striking out four in 2 ⅓ innings of work.