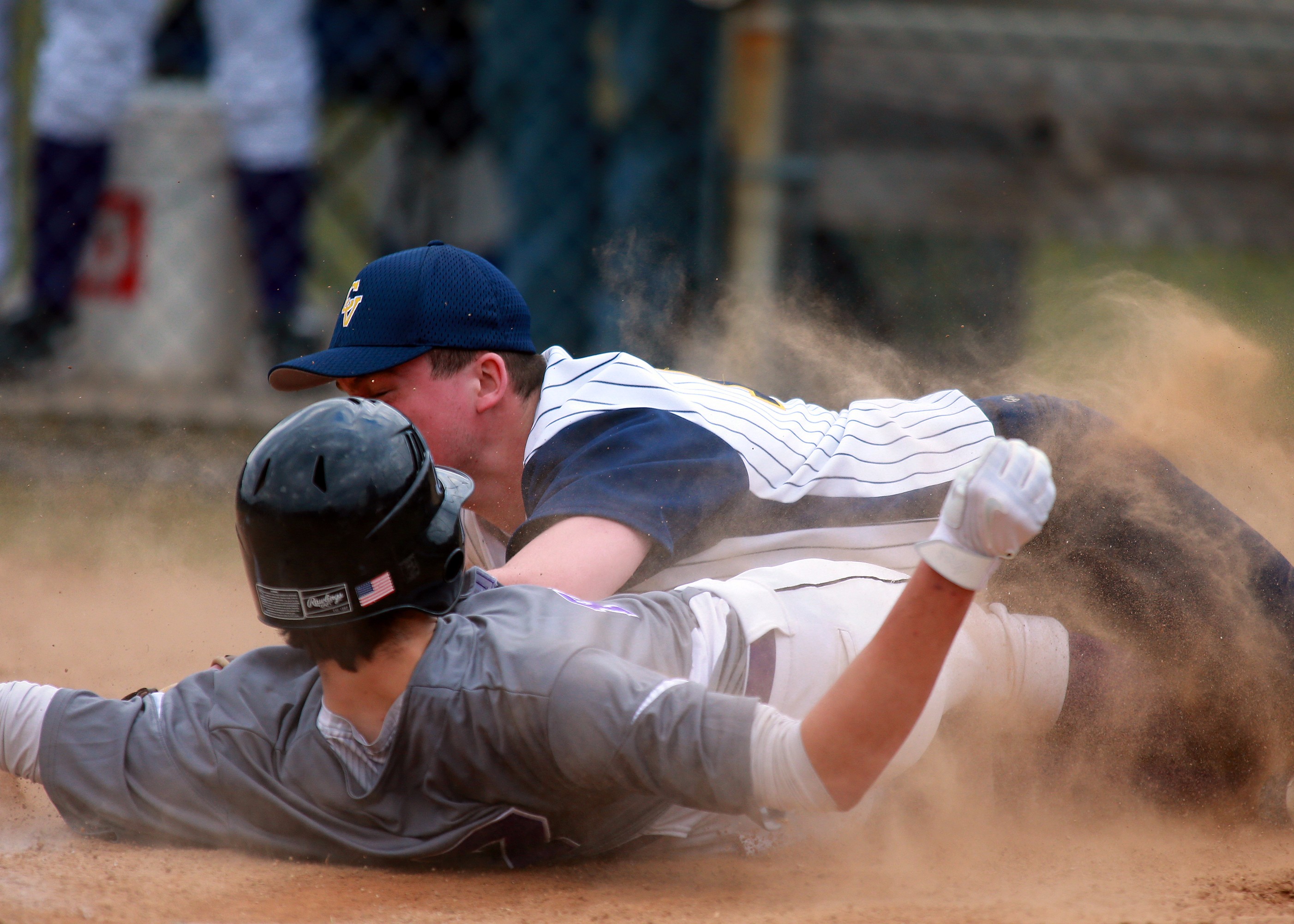 A look at Thursday's District 9 baseball and softball action.
BASEBALL
A-C VALLEY 1, REDBANK VALLEY 0, 8 INNINGS
OAK RIDGE, Pa. – Tommy Amsler threw an eight-inning no hitter, and Dylan Stewart clubbed a game-winning home run in the top of the eighth inning to lead A-C Valley to a 1-0 win at Redbank Valley Thursday.
Amsler struck out 14 while walking nine.
Stewart was 3-for-4 with the home runs, while Zach Muhl and Aaron Bush each added two hits for the Falcons.
For seven innings, Bryan Layton matched Amsler pitch-for-pitch striking out 13 and not allowing a run. But Stewart was able to take Grayson Harmon deep in the eighth after Layton left the game.
Connor Shoemaker and Nick Shoemaker showed great patience at the plate for the Bulldogs with Connor drawing three walks and stealing two bases and Nick drawing two walks and stealing a base.   
MONITEAU 15, KEYSTONE 0, 3 INNINGS
BUTLER, Pa. – Lake Pry had himself an evening in helping to lead Moniteau to a 15-0, three-inning win over Keystone at Kelly Automotive Park in Butler Thursday night.
The Warrior was 3-for-3 at the plate with a double and an RBI and didn't allow a hit in three innings on the mound, walking three and striking out seven.
Aaron Marterella, Wyatt Geibel and Brice Williams combined to drive in 10 of the Moniteau runs.
Marterella was 2-for-3 with a double and four RBIs, Geibel was 1-for-3 with a walk and three RBIs and Williams was 1-for-1 with three RBIs, a walk and two runs scored.  
Also for the Warriors, Jake Jewart went 1-for-1 with two walks, a double, two RBIs and three runs scored, and Wyatt Ifft was 1-for-1 with two walks and two runs scored.  
DUBOIS CENTRAL CATHOLIC 18, CAMERON COUNTY 1, 5 INNINGS
EMPORIUM, Pa. – Behind four hits from Justin Miknis and three from Jake Miknis, visiting DuBois Central Catholic rolled to an 18-1 win at Cameron County Thursday.
Justin Miknis was 4-for-5 with three doubles and two RBIs, while Jake Miknis went 3-for-4 with three runs scored and two RBIs.
Also for the Cardinals, Jack Frank was 2-for-3 with three RBIs, and Thomas Grecco was 3-for-5.
Nick Szczerba got the win going four innings allowing one run while striking out nine.
Tristen Reed was 2-for-2 for Cameron County with a double and an RBI. Bryce Bauer was 1-for-2 with a run scored.
Marcus Brown took the loss giving up 10 runs, only three of which were earned while picking up two strikeouts.
ST. MARYS 4, CURWENSVILLE 1
CURWENSVILLE, Pa. – Brendon Rolley was 3-for-4 two runs scored and an RBI out of the nine hole to lead visiting St. Marys to a 4-1 win over Curwensville Thursday.
The Dutch scored twice in the second and then tacked insurance runs in the sixth and seventh.
Tim Beimel and Aaron Piccolo each added two hits and an RBI for St. Marys, while Jeff Wehler was 1-for-3 with a double and a walk.
That was more than enough support for the pitching duo of Hunter Fantechi and Nate Beimel.
Fantechi got the win going five innings and allowing one earned run on four hits and two walks while striking out four.
Nate Beimel picked up the save going two scoreless innings striking out four while not allowing a hit nor a walk.
Garrett Shaw was 2-for-3 with a double and an RBI for the Golden Tide, who scored their lone run in the sixth. Noah Strickland scored the run.
Bryce Timko got the loss going 5 ⅓ innings and allowing three runs on eight hits and three walks while striking out six.   
KARNS CITY 11, UNION 2
BUTLER, Pa. – Behind a 15-strikeout performance from Holden Martin, Karns City cruised to an 11-2 win over Union Thursday afternoon at Kelly Automotive Park in Butler.
Martin, who moved to 2-0 on the season, gave up just two hits and two walks while getting the complete-game win.
At the plate, the Karns City senior also had a pair of singles.  
Jarrod Stewart added a double for the Gremlins, who also got singles from Cullen Williams and Hunter Schaffner.
Cole Morris and Gavin Hawk had Union's two hits.   
SOFTBALL
REDBANK VALLEY 12, A-C VALLEY 6
NEW BETHLEHEM, Pa. – Maycee Shumaker drove in four runs to help lead Redbank Valley to a 12-6 win over visiting A-C Vallet Thursday.
Shumaker had two hits, including a double, for the Lady Bulldogs, who also got a pair of RBIs from Jess Walker, who also had two hits and two runs scored, and Kimberly Shick, who added three hits with a double. Lexi Holt chipped in three hits and an RBI.  
Alyssa Burkett got the win giving up six runs, three earned, on four hits and a walk while striking out 12.
Lauren McNany had a pair of doubles to pace A-C Valley, while Cami McNany added a double and an RBI.
Katie Sumpner took the loss for the Lady Falcons.
HUNTINGDON 4, CLEARFIELD 3
HUNTINGDON, Pa. – Alissa Brown had two hits and two runs scored to lead Huntingdon to a 4-3 win over visiting Clearfield Thursday.
Brooke Cline had a single, a run scored and an RBI for the Lady Bison, while Molly Sartin added a two-run single during a three-run fifth for Clearfield.
Raleigh Redden took the loss giving up just one earned run on six hits and two walks for the Lady Bison while striking out seven.
Katherine Miller picked up the win for the Lady Bearcats striking out 11 and walking three.  
MONITEAU 10, GRAND VALLEY (Ohio) 0, 5 INNINGS
MYRTLE BEACH, S.C. – Moniteau completed a perfect 3-0 swing at the Cal Ripken Experience in Myrtle Beach, S.C., with a 10-0, five-inning win over Grand Valley, Ohio, Thursday morning.
Winning pitcher Kennedy DeMatteis helped her own cause with a two-run home run, three RBIs and two runs scored.
Sara Hull added a double, a single and two runs scored for the Lady Warriors, who also got three singles and two runs scored from Gabby Stewart and a double, a single and two RBIS from Megan Hepler.