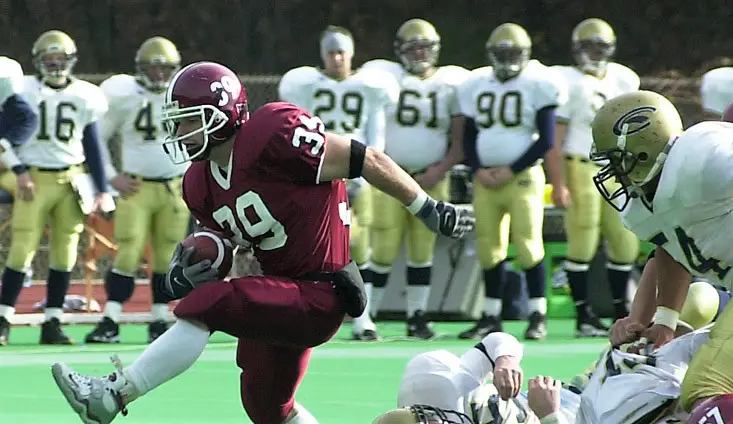 DUBOIS, Pa. – Former DuBois football star Justin Marshall has been named the head football coach of the Beavers.
(Cover photo of Justin Marshall in his college days at Lock Haven. Photo courtesy of Lock Haven University)
Marshall, a 2000 DuBois graduate who ran for a school-record 3,534 yards in his career, is a teacher at DuBois Middle School and had coached cross country at the high school as well as junior high basketball.
He replaces Frank Varischetti, who went 41-24 in six seasons at the school. The school opened the coaching job a month ago after DuBois went 6-5 this past season.
Marshall, who played college football at Lock Haven, is also the school's single-season rushing leader having rushed for 2,024 yards as a senior in 1999. He is second in school history in career rushing touchdowns with 49, and his 29 touchdowns in 1999 is the school record.